close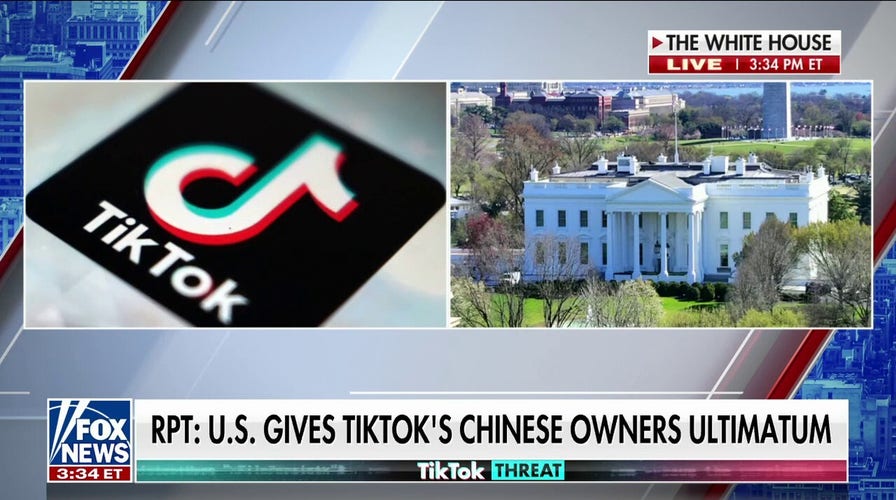 Video
US reportedly gives China a TikTok ban ultimatum
'MediaBuzz' host Howard Kurtz reports on Chinese regime's stake in TikTok ownership, raising national security concerns by the FBI and lawmakers.
Chinese companies, including at least one connected to the Chinese Communist Party, have been sending Russia assault rifles, drone parts, and body army, according to a new report.
Data obtained by Politico indicates these shipments to Russia occurred between June and December 2022, well after Russian President Vladimir Putin had ordered the invasion of Ukraine.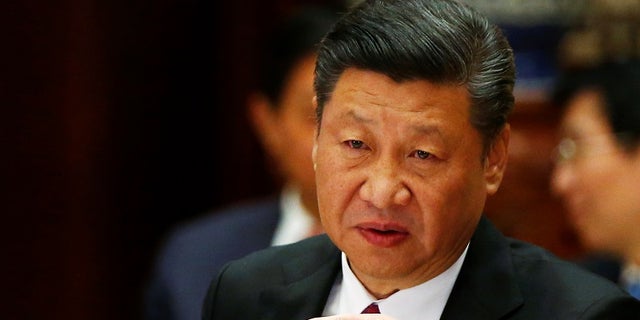 Chinese President Xi Jinping looks to Afghanistan to widen China's growing economic interests. (Photo by Thomas Peter/ Reuters)
The state-owned defense contractor, China North Industries Group Corporation Limited, sent CQ-A rifles to the Russian company Tekhkrim in June 2022, according to customs data. Although these rifles were tagged as "civilian hunting rifles," they've been reported to have been used by Chinese paramilitary police.
The data also showed that Chinese companies had sent Russian entities 12 shipments of drone parts and more than 12 tons of body armor.
PENTAGON SAYS IT'S 'HIGHLY UNLIKELY' RUSSIA WILL FIND ANYTHING USEFUL IF IT RECOVERS US DRONE FROM BLACK SEA
It is not clear from the customs data that Beijing is shipping these items to Russia for the express purpose of aiding its war effort in Ukraine, as this equipment can be labeled as "dual-use."
Fox News Digital has contacted the U.S. State Department for comments on the latest developments.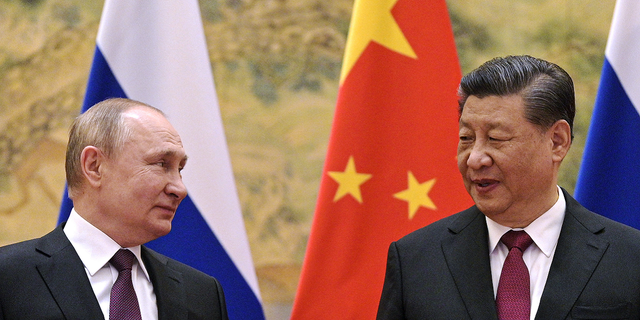 FILE: Chinese President Xi Jinping, right, and Russian President Vladimir Putin talk to each other during their meeting in Beijing, China on Feb. 4, 2022. (Alexei Druzhinin, Sputnik, Kremlin Pool Photo via AP)
The report comes after officials said last month the U.S. was "confident" China was considering providing lethal aid to Russia to support Moscow's war against Ukraine.
The U.S. and its NATO allies have repeatedly warned that any nation – including China – will see swift and severe economic sanctions if they are found aiding Russia's war effort.
CLICK HERE TO GET THE FOX NEWS APP
Beijing has struggled to keep a balance between maintaining constructive relations with the West while condemning the U.S. of "hysterics," as Beijing did over the shooting down of the surveillance balloon and accusing it of escalating the war by providing defensive aid to Ukraine.
Fox News' Caitlin McFall contributed to this report.
Bradford Betz is a Fox News Digital breaking reporter covering crime, political issues, and much more.