close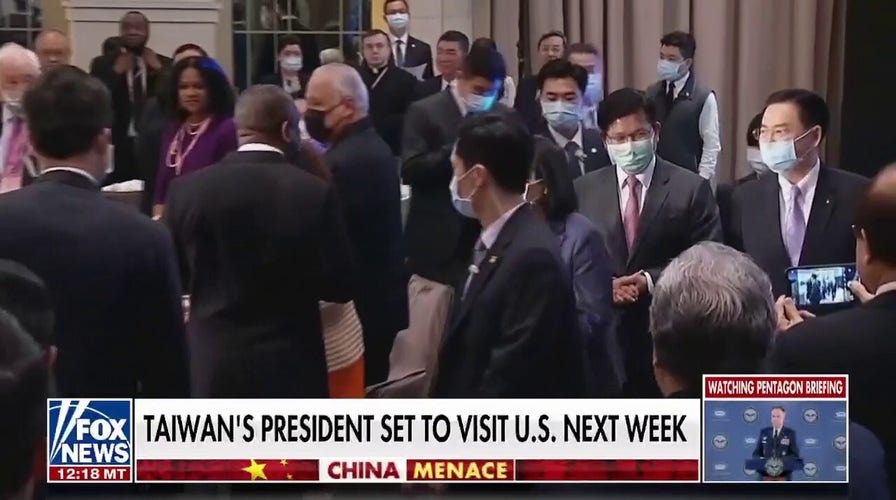 Video
Taiwan's president set to visit US as China tensions escalate
Greg Palkot reports on China's opposition to Taiwan "sneaking off" to the U.S.
China on Wednesday secured another win in the South Pacific after it won a multimillion-dollar bid in the Solomon Islands to upgrade an international port in the capital city of Honiara.
The project will be funded by the Asian Development Bank and was awarded to the China Civil Engineering Construction Corp. (CCECC) after it became the sole bidder for the renovation project, according to Reuters.
"This will be upgrading the old international port in Honiara and two domestic wharves in the provinces," Mike Qaqara, an official at the Solomons' infrastructure development ministry, reportedly said.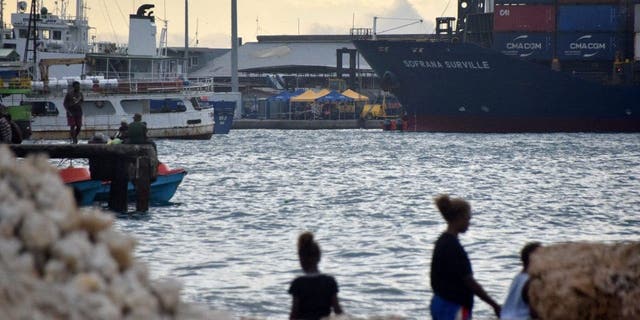 Ships are shown at anchor in the Honiara port on Guadalcanal in the Solomon Islands on Aug. 30, 2022. (Charley Piringi / AFP via Getty Images)
PHILIPPINES GRANT US GREATER MILITARY ACCESS AS TENSIONS WITH CHINA MOUNT
But the move will likely prompt some cause for concern from the U.S. and its regional allies, Australia and Japan, who have expressed worry over Chinese interests in building a naval base in region.
The U.S. has begun to ramp up its diplomatic efforts with the Pacific island nation as Chinese military ambitions continue to mount, particularly after Beijing struck a security pact with Honiara last year – though the island nation has repeatedly said it will not allow China to build a naval base on its turf.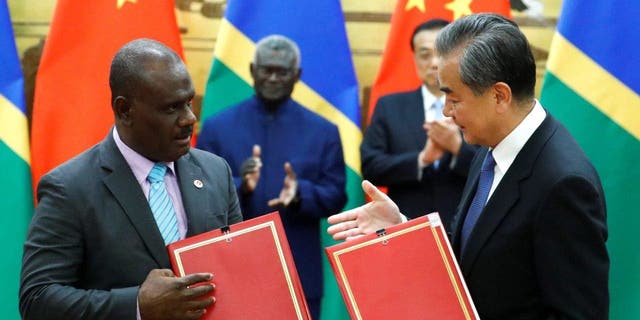 Chinese State Councilor and Foreign Minister Wang Yi and Solomon Islands Foreign Minister Jeremiah Manele attend a signing ceremony at the Great Hall of the People in Beijing on Oct. 9, 2019. (Reuters / Thomas Peter)
Washington opened an embassy in the Solomon Islands last month, which it said "will serve as a key platform from which the U.S. government will continue to develop the Indo-Pacific partnership."
Solomon Islands Prime Minister Manasseh Sogavare has looked to sidestep the geopolitical tensions mounting between the U.S. and its allies with China – instead adopting an official policy of "Friends to all, enemy to none."
CHINA FLEXES MUSCLES IN LATIN AMERICA IN LATEST SECURITY CHALLENGE TO US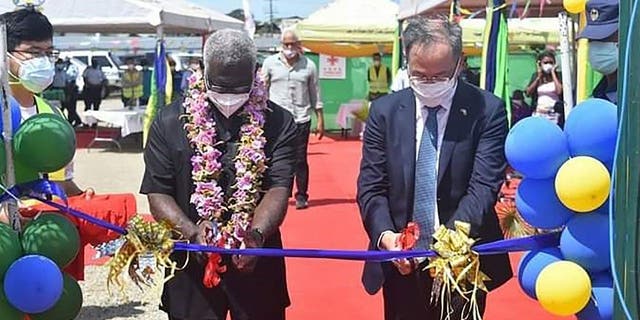 China's ambassador to the Solomon Islands, Li Ming, right, and Solomons Prime Minister Manasseh Sogavare cut a ribbon during the opening ceremony of a China-funded national stadium complex in Honiara on April 22, 2022. (Mavis Podokolo / AFP via Getty Images)
The policy appears to be working for the island-nation, which not only hosted a delegation from the U.S. and China this week but Sogavare also welcomed the Japanese foreign affairs minister, Yoshimasa Hayashi, marking the first time a Japanese foreign minister has ever made a visit to Honiara, reported ABC Australia.
The State Department did not immediately respond to questions from Fox News Digital on the recent bid awarded to China or whether the U.S. has any plans to start introducing its own bids to counter China's growing influence worldwide.
A spokesman from Australia's Department of Foreign Affairs and Trade wrote Wednesday that "the Australian Government closely monitors developments which might impact on our national interest."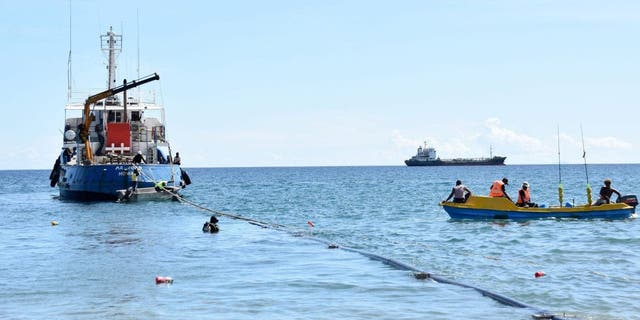 Workers prepare a tugboat to tow a ship at the Honiara port on Aug. 30, 2022. (Charley Piringi / AFP via Getty Images)
CLICK HERE TO GET THE FOX NEWS APP
"The Solomon Islands Infrastructure Development Ministry has said that there will be no expansion of the port for dual use," reported Reuters.
Experts on Chinese expansion across the globe from Latin America, Africa and the Middle East have repeatedly warned that China will continue to scoop up infrastructure bids to gain regional influence if they continue to run unopposed by competing nations.
Caitlin McFall is a Reporter at Fox News Digital covering Politics, U.S. and World news.