close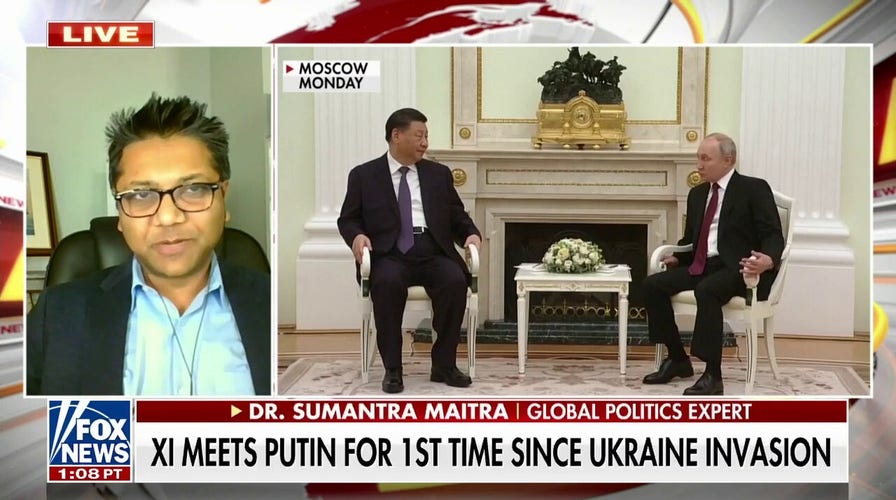 Video
White House 'completely wrong' on China-Russia relationship, expert says
Global politics expert Dr. Sumantra Maitra discusses Putin and Xi's four hour meeting.
Chinese officials claim the country is willing to work with the U.S. for peace in Ukraine.
Chinese Foreign Ministry spokesman Wang Wenbin spoke to journalists Tuesday about the Russian invasion of Ukraine and his country's willingness to work internationally to solve the conflict.
Asked if China would be willing to work with the U.S. on peace plans, Wenbin said the ball is in the U.S.'s court.
"China is ready to work with the international community to continue to play a constructive part in the political settlement of the Ukraine crisis," Wenbin told the press. "Perhaps you should ask the U.S. side as well if they are willing to make peace talks happen."
TAIWAN SKEPTICAL OF CHINA'S PUSH FOR PEACE BETWEEN RUSSIA, UKRAINE: 'WE AIN'T NO IDIOTS'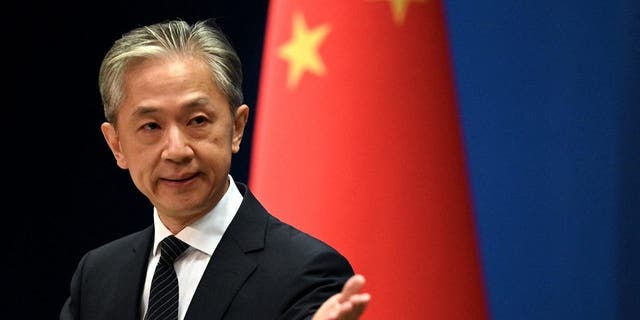 Chinese Foreign Ministry spokesman Wang Wenbin claimed China is ready to take a role in international peace negotiations over Russia's invasion of Ukraine. (Noel Celis/AFP via Getty Images)
PUTIN AND XI FINISH FIRST ROUND OF TALKS IN MOSCOW AS BLINKEN HITS CHINA'S PROPOSED PEACE PLAN FOR UKRAINE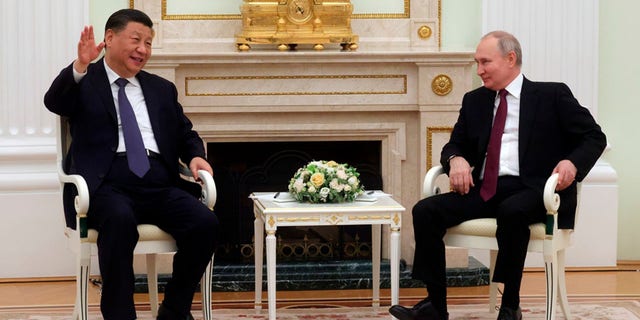 The Chinese Foreign Ministry questioned Tuesday whether the U.S. would be willing to collaborate on peace negotiations for Ukraine. (Sergei Karpukhin, Sputnik, Kremlin Pool Photo via AP)
Wang also referenced the recent meeting between Russian President Vladimir Putin and Chinese President Xi Jinping, claiming Xi "stressed" that "voices for peace" are growing.
"The two sides had an in-depth exchange of views on the Ukraine issue. President Xi stressed that, on the Ukraine issue, voices for peace and rationality are building," the spokesman said. "Most countries support easing tensions, stand for peace talks, and are against adding fuel to the fire. A review of history shows that conflicts in the end have to be settled through dialogue and negotiation."
RUSSIA'S MEDVEDEV GOES ON TIRADE AGAINST INTERNATIONAL CRIMINAL COURT, THREATENS THE HAGUE WITH MISSILE STRIKE
Putin hosted his Chinese counterpart Xi at the Kremlin in Moscow on Monday for approximately 4½ hours of one-on-one talks, Russian news outlets reported.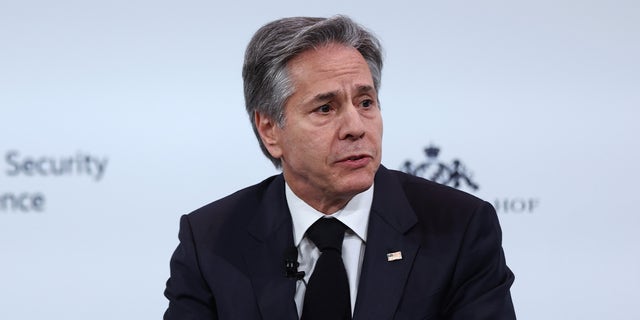 Secretary of State Antony Blinken called the meeting between Xi Jinping and Vladimir Putin "diplomatic cover" to divert attention away from Russian atrocities. (Johannes Simon/Getty Images)
Putin and Xi exchanged greetings by calling each other "dear friend," while Putin complimented the 12-point peace plan for the war in Ukraine that China recently released. The plan has been summarily rejected by U.S. officials.
The meeting in Moscow also came just days after the International Criminal Court issued an arrest warrant for Putin for allegedly deporting Ukrainian children to Russia during the 13-month-long invasion.
CLICK HERE TO GET THE FOX NEWS APP
U.S. Secretary of State Antony Blinken panned Xi's visit as China providing "diplomatic cover" for the "atrocities" that Russia is committing in Ukraine.
Fox News' Greg Norman contributed to this report.
Timothy Nerozzi is a writer for Fox News Digital. You can follow him on Twitter @timothynerozzi and can email him at [email protected]