close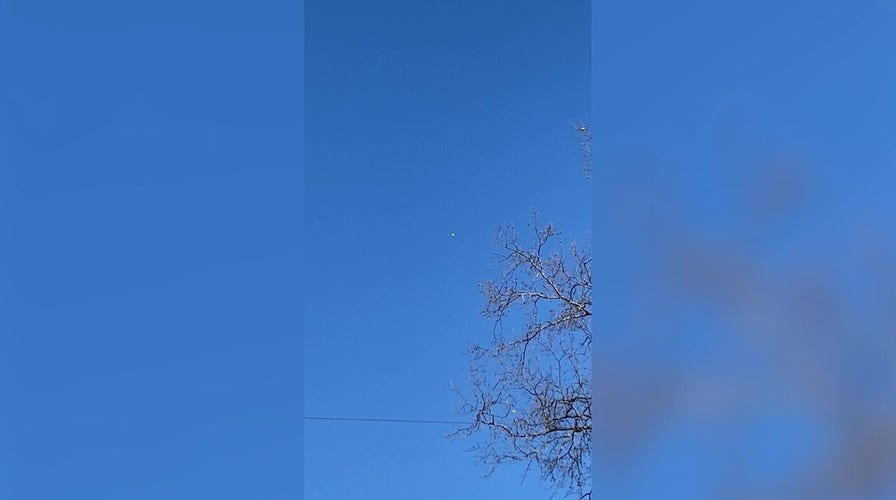 Video
Suspected Chinese spy balloon floats above Missouri home
A suspected Chinese spy balloon has been spotted flying over Missouri.
The People's Republic of China is maintaining the claim that the Chinese balloon spotted over the northern United States is a civilian weather device.
"Regarding the unintended entry of a Chinese unmanned airship into US airspace due to force majeure, the Chinese side has verified it and communicated it to the US side. It is a civilian airship used for research, mainly meteorological, purposes," said a Foreign Ministry spokesperson on Saturday. "Affected by the Westerlies and with limited self-steering capability, the airship deviated far from its planned course."
SUSPECTED CHINESE SPY BALLOON COULD END UP OVER THE CAROLINAS LATER THIS WEEKEND IF BIDEN FAILS TO TAKE ACTION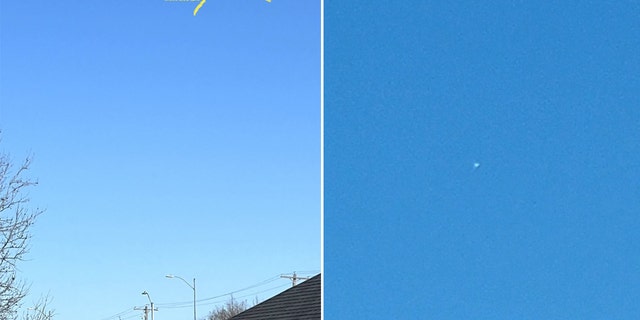 The National Weather Service posted photos Friday of a large balloon flying over Kansas City, Missouri, amid concern over a Chinese spy balloon in U.S. airspace.
(National Weather Service)
China has claimed since the beginning of the international incident that the balloon was never intended to enter U.S. airspace. This talking point was reiterated by the Foreign Ministry on Saturday.
"This is entirely an unexpected situation caused by force majeure and the facts are very clear. China always acts in strict accordance with international law and respects the sovereignty and territorial integrity of all countries. We have no intention to violate and has never violated the territory or airspace of any sovereign country."
PENTAGON SAYS ANOTHER CHINESE SPY BALLOON IS TRAVELING OVER LATIN AMERICA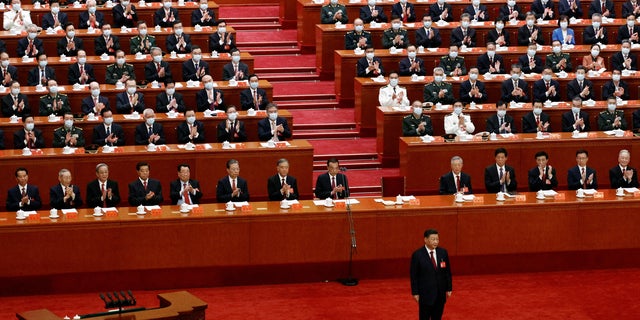 Chinese President Xi Jinping attends the opening ceremony of the 20th National Congress of the Communist Party of China, at the Great Hall of the People in Beijing, China, Oct. 16, 2022.
(REUTERS/Thomas Peter)
Now, Chinese officials are accusing American lawmakers and media outlets of "hyp[ing] up" the balloon inaccurately.
"Some politicians and media in the US have hyped it up to attack and smear China. The Chinese side is firmly opposed to that."
CLICK HERE TO GET THE FOX NEWS APP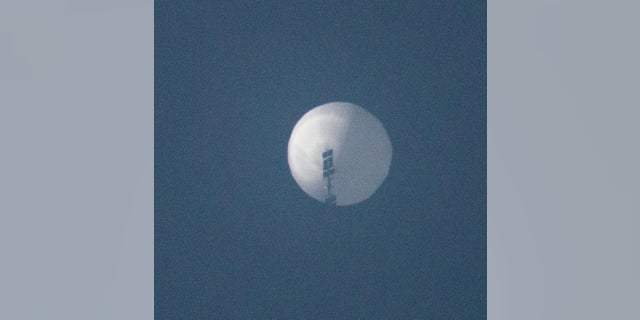 A balloon flies in the sky over Billings, Montana, Feb. 1, 2023, in this picture obtained from social media. 
(Retuers)
A senior U.S. Defense official told Fox News that the balloon was launched from mainland China. The Pentagon does not believe that this was a weather balloon that flew off course. There was no "force majeure" that caused the Chinese surveillance balloon to enter U.S. airspace, as China's foreign ministry spokesperson had claimed.
"This was intentional," the senior U.S. official said.
Fox News' Jennifer Griffin and Chris Pandolfo contributed to this report.
Timothy Nerozzi is a writer for Fox News Digital. You can follow him on Twitter @timothynerozzi and can email him at [email protected]