close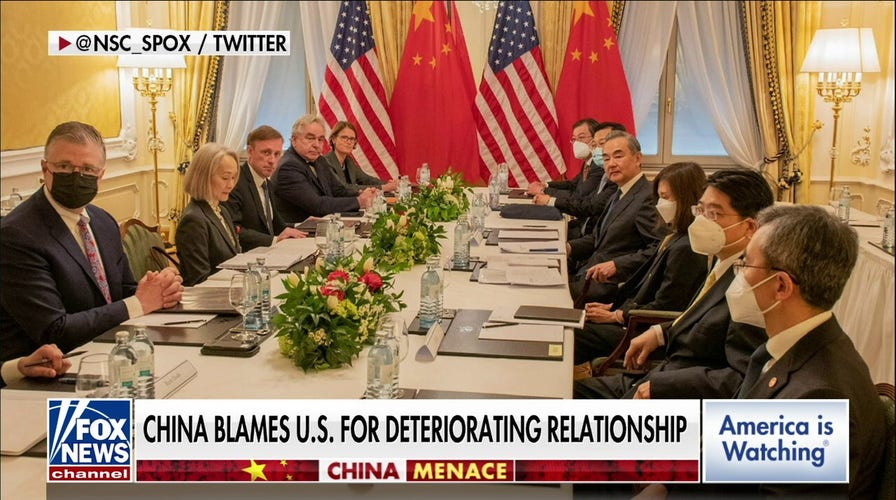 Video
China needs to face some consequences for its role in the COVID-19 pandemic: Dr. Rebecca Grant
IRIS Independent Research President Dr. Rebecca Grant discusses U.S. and Chinese officials meeting in Vienna amid growing tensions.
The State Department's latest report detailing freedom of religion around the globe found that China remains one of the world's top offenders of human rights, particularly when it comes to its treatment of ethnic Muslim Uyghurs and Tibetan Buddhists.
"Governments in many parts of the world continue to target religious minorities using a host of methods, including torture, beatings, unlawful surveillance and so-called re-education camps," Secretary of State Antony Blinken said Monday.
He added that human rights groups have stepped up their efforts "often at great personal risk," to document "the genocide and crimes against humanity, predominately Muslim Uyghurs in Xinjiang, China."
CHINESE LEADER XI JINPING'S GOVERNMENT SHUTS DOWN ADVOCACY GROUP FOR LGBTQ COMMUNITY IN BEIJING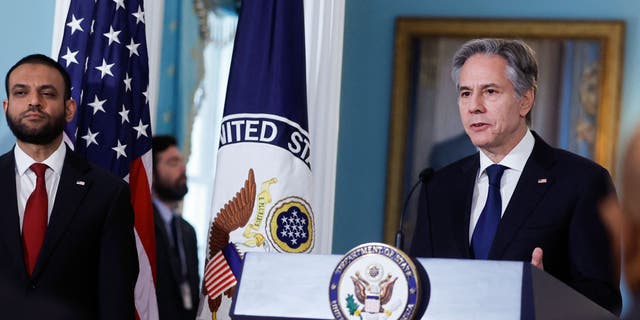 U.S. Secretary of State Antony Blinken delivers remarks on the rollout of the International Religious Freedom Report at the State Department in Washington, D.C. May 15, 2023.  (Jonathan Ernst/POOL/AFP via Getty Images)
The survey, which focused on religious freedom around the world during 2022, found that China's religious oppression progressively broadened over the last year.
"China continues to be one of the worst abusers of human rights and religious freedom in the world," a senior department official told reporters.
Beijing pushed back on the findings and on Tuesday said Washington's assertions "lack[ed] factual basis and distort[ed] China's ethnic and religious policies."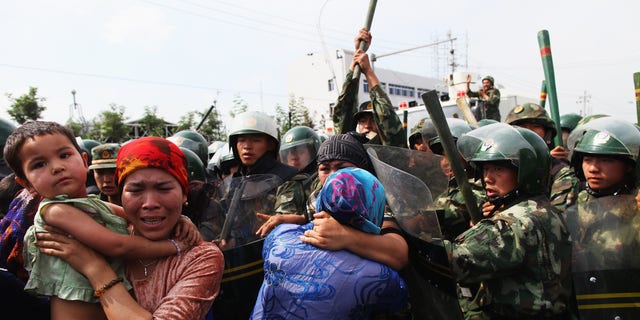 Chinese policemen push Uyghur women who are protesting on a street July 7, 2009 in Urumqi, the capital of Xinjiang Uyghur autonomous region, China. (Guang Niu/Getty Images)
RUSSIA, CHINA COZY UP AS MILITARY POWERS THREATEN 'THE EXISTING ORDER,' OFFICIAL WARNS
"These remarks are entirely driven by ideological bias with no respect for truth or rationality. We do not accept it and categorically reject it," spokesman for the foreign ministry, Wang Webin, told reporters in his daily press briefing.
"The 'genocide' allegation is nothing but an egregious lie propagated by the U.S. side," he added, echoing the talking points of the Chinese Communist Party, which has long denied accusations of gross human rights abuses and genocide.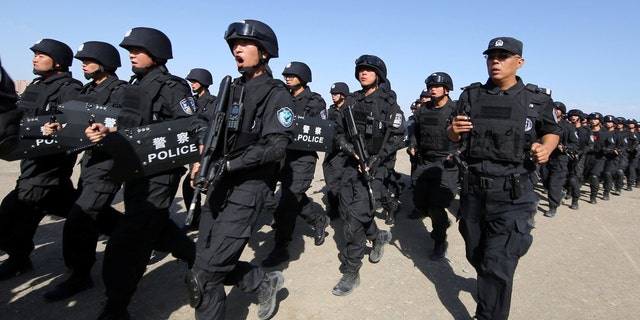 Chinese soldiers participate in an anti-terror drill in Hami, Xinjiang, Uyghur Autonomous Region, China, July 8, 2017. (Reuters)
CLICK HERE TO GET THE FOX NEWS APP
A report by ABC News found that as many as 10,000 people may be imprisoned in China for their religious beliefs in 2022.
The State Department's survey also found that nations like Iran, Afghanistan, India and North Korea were also major offenders when it came to preserving religious rights for citizens.
Caitlin McFall is a Reporter at Fox News Digital covering Politics, U.S. and World news.