close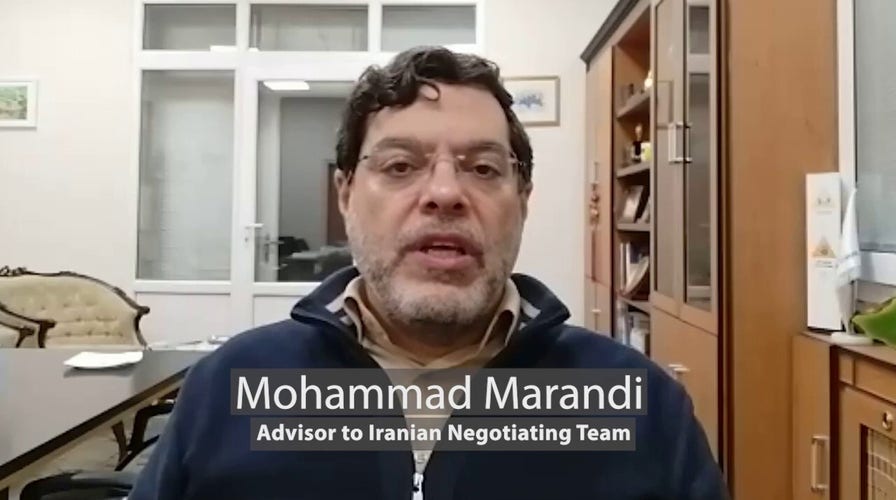 Video
Iran nuclear deal standoff
Fox News correspondent Amy Kellogg interviews a former State department official and an advisor to Iran's nuclear negotiating team on the latest news surrounding the JCPOA.
Iran and Saudi Arabia agreed Friday to end years of hostility and re-engage in diplomatic relations following previously undisclosed talks in Beijing between top security officials from the rival powers.
"The U.S. is aware of reports that Iran and Saudi Arabia have resumed diplomatic relations, but referred further details to the Saudis," a White House National Security Council spokesperson said of the report. "Generally speaking, we welcome any efforts to help end the war in Yemen and deescalate tensions in the Middle East region."
The two nations announced the deal following four days of meetings, saying they would "resume diplomatic relations between them and re-open their embassies and missions within a period not exceeding two months."
"The agreement includes their affirmation of the respect for the sovereignty of states and the non-interference in internal affairs."
FRANCE ASKS LEBANON TO QUESTION 2 SUSPECTS IN DEADLY 1983 BOMBING
Saudi Arabia and Iran also agreed to activate a security cooperation agreement signed in 2001 in addition to earlier agreements on trade, economy and investment. The talks in Beijing concluded an ongoing series of discussions that took place in Iraq and Oman in 2021 and 2022.
"The three countries also expressed firm resolve to make every effort to strengthen regional and international peace and security," a joint statement from Tehran, Riyadh and Beijing read.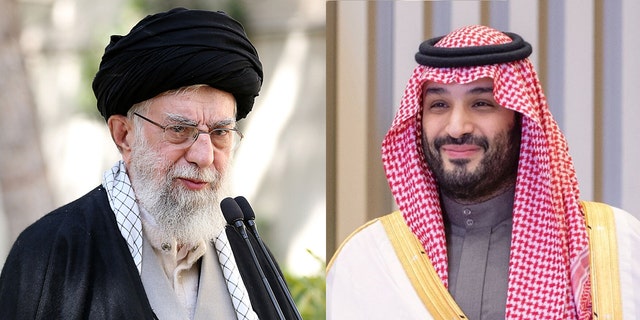 Ayatollah Ali Khamenei of Iran, left, and Mohammed bin Salman Al Saud of Saudi Arabia, right. Iran and Saudi Arabia announced Friday that they have agreed to resume diplomatic ties and end years of hostility. (Iranian Leader Press Office/Royal Court of Saudi Arabia/Anadolu Agency via Getty Images)
Behnam Ben Taleblu, a senior fellow and Iran expert at the Foundation for Defense of Democracies, told Fox News Digital that the deal presented Iran a means of showing it can "diplomatically maneuver around and limit the Abraham Accords," so he expected Iran to continue to "talk up the agreement."
He also noted the significance of China's role in brokering the deal, which he argued presented an "increased interest" in the politics of the region that will create "deeper political enmeshment."
UKRAINE'S FIRST LADY OLENA ZELENSKA TRAVELS TO THE UNITED ARAB EMIRATES, A COUNTRY THAT REMAINS OPEN TO RUSSIA
"That a potential Iran-Saudi diplomatic restoration was brokered by China should be a surprise to none," Ben Taleblu said. "China is the biggest trade partner of both sides of the Persian Gulf, thanks to its hunger for hydrocarbons and energy from the region."
"That Riyadh is seeking this agreement through Iran's partner, Beijing, and not Iran's adversary, Washington, tells you all you need to know about how much the JCPOA has damaged the impression in Saudi that America can meaningfully constrain the Islamic Republic," he added.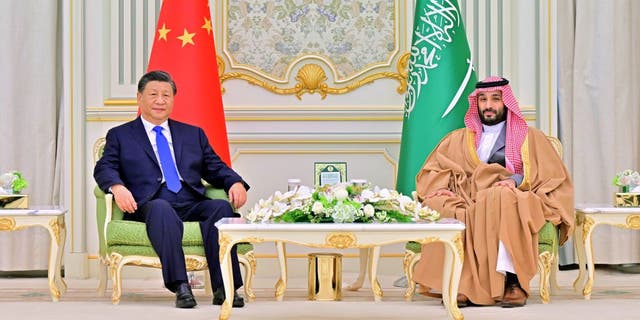 Chinese President Xi Jinping, left, holds talks with Saudi Crown Prince and Prime Minister Mohammed bin Salman Al Saud at the royal palace in Riyadh, Saudi Arabia, Dec. 8, 2022.  (Yue Yuewei/Xinhua via Getty Images)
US ISSUES 'DO NOT TRAVEL' WARNING FOR PARTS OF MEXICO AS SPRING BREAK APPROACHES
Yuli Edelstein, a member of Netanyahu's Likud party, criticized his country for focusing on "internal struggles" instead of "our worst enemy."
"Iran and Saudi Arabia have just agreed on resuming relations and it is very bad for Israel and for the entire free world," Edelstein said.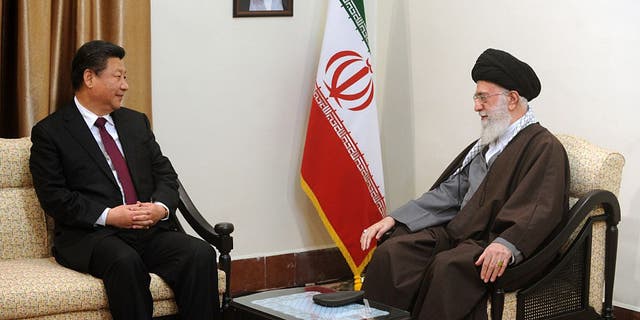 TEHRAN, IRAN – JANUARY 23:   Chinese President Xi Jinping, left, meets with Supreme Leader of Iran Sayyed Ali Khamenei in Tehran, Iran, on Jan. 23, 2016.  (Supreme Leader Press Office/Anadolu Agency/Getty Images)
The reaction from other countries in the Middle East, though, has been positive and welcoming of the agreement. Iraq said that it has welcomed "turning a new page" between the rival powers, according to the state news agency.
Yemen's Houthi Chief Negotiator Mohammed Abdulsalam welcomed the deal, tweeting that the region needed the resumption of "normal ties" between the countries.
GOP LAWMAKER PROBES ALLEGED STATE DEPT FUNDING OF UK'S 'GLOBAL DISINFORMATION INDEX'
Rebekah Koffler, president of Doctrine & Strategy Consulting and a former Defense Intelligence Agency officer, told Fox News Digital that the deal presented "another indicator of tectonic geopolitical shifts taking place in the world."
"China, Russia, Iran, North Korea, and now Saudi Arabia are getting closer and in the case of Saudi Arabia, a traditional U.S. ally, away from the U.S.," Koffler said. "Many of these recent changes are driven by the Biden Administration's response to the Russia-Ukraine conflict, which was emotional rather than rational."
CLICK HERE TO GET THE FOX NEWS APP
"U.S. sanctions policies have failed to change the behavior of their targets, whether it's Putin, Iranian Ayatollahs, etc.," she added. "Deterrence through military strength and occasional use of force is a much more potent option."
Reuters contributed to this report.
Peter Aitken is a Fox News Digital reporter with a focus on national and global news.