close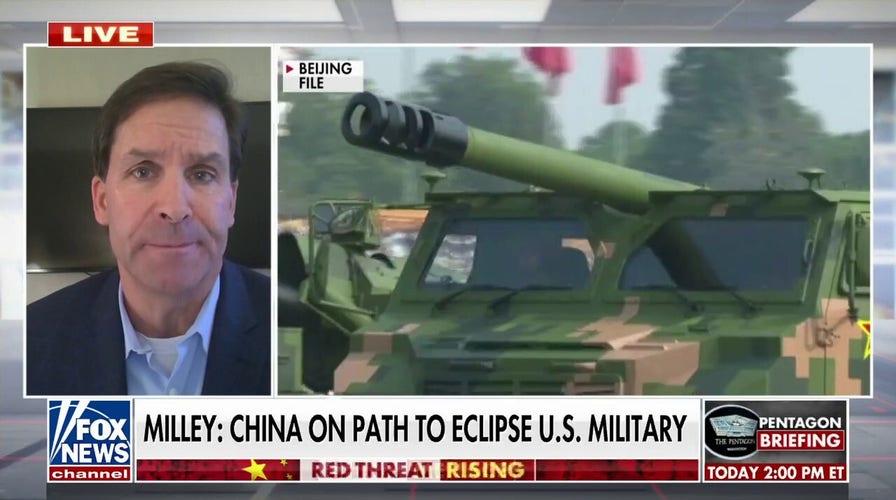 Video
Mark Esper: China's nuclear aspirations 'really disturbing'
Former Defense Secretary Mark Esper on the growing Chinese military and what this means for the U.S.
China spoke out in favor of nuclear disarmament Thursday in a Foreign Ministry press conference, counter-signaling the U.S. assessment of its expanding nuclear programs.
Chinese Ministry of Foreign Affairs spokeswoman Mao Ning touched on the topic Thursday after being asked about the steep increase in China's nuclear arsenal.
"As a principle, China follows a policy of 'no first use' of nuclear weapons. We advocate for the complete prohibition and thorough destruction of nuclear weapons and actively engage in talks and communications over arms control," Mao said.
RUSSIAN ENERGY FIRM HELPING CHINA'S NUCLEAR WEAPONS PROGRAM IS 'DIRECT THREAT' TO US, GOP WARNS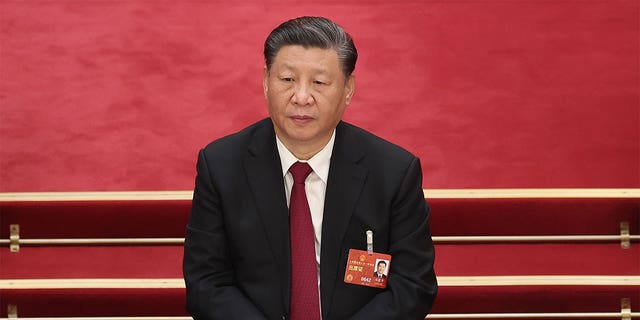 Chinese President Xi Jinping discussing the country's economic and social development at a political gathering in Beijing. (Lintao Zhang/Getty Images)
Mao shifted the focus to the U.S., suggesting the superpower should take the first steps in reducing the global nuclear arsenal.
"The U.S., with the most powerful nuclear arsenal in the world, should take the lead in fulfilling its nuclear disarmament obligations," Mao concluded.
RUSSIA HOLDS NUCLEAR MISSILE FORCES DRILLS IN SIBERIA TO PRACTICE SECRET DEPLOYMENT
The U.S. Office of the Director of National Intelligence claimed in its 2023 Annual Threat Assessment of the U.S. Intelligence Community that China is bolstering its nuclear capabilities for international leverage in case of a first strike.
READ THE 2023 US INTELLIGENCE THREAT ASSESSMENT – APP USERS, CLICK HERE:
"China is reorienting its nuclear posture for strategic rivalry with the United States because its leaders have concluded that their current capabilities are insufficient," the ODNI wrote in its report. "Beijing worries that bilateral tension, U.S. nuclear modernization, and the PLA's advancing conventional capabilities have increased the likelihood of a U.S. first strike."
UKRAINE CALLS FOR EMERGENCY UN MEETING OVER PUTIN'S 'NUCLEAR BLACKMAIL' IN BELARUS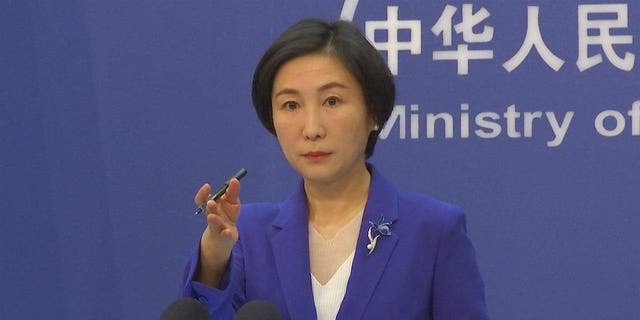 Chinese Foreign Ministry spokesperson Mao Ning gestures during a press conference in Beijing, Oct 13, 2022. (AP Photo/Liu Zheng, File)
China is reportedly building hundreds of new ICBM silos within its borders.
"Beijing is not interested in agreements that restrict its plans and will not agree to negotiations that lock in U.S. or Russian advantages. Beijing's heightened confidence in its nuclear deterrent is likely to bolster its resolve and intensify conventional conflicts," the ODNI concluded.
CLICK HERE TO GET THE FOX NEWS APP
Timothy Nerozzi is a writer for Fox News Digital. You can follow him on Twitter @timothynerozzi and can email him at [email protected]