close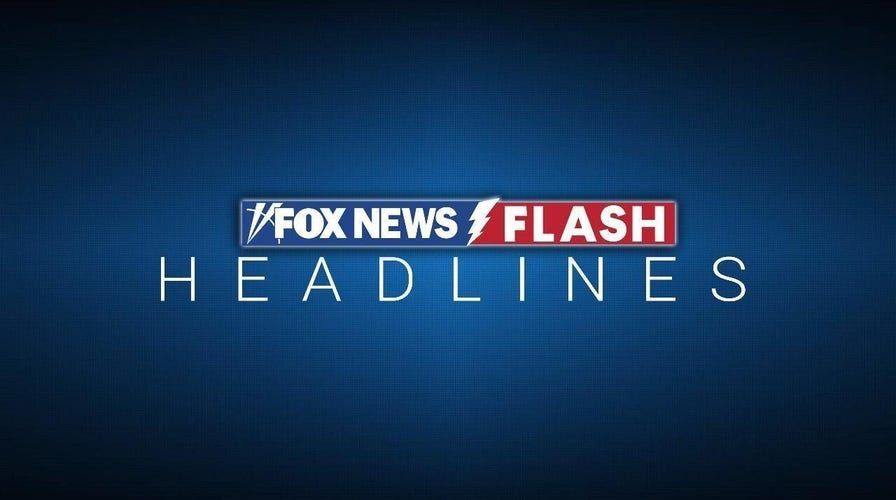 Video
Fox News Flash top headlines for March 9
Fox News Flash top headlines are here. Check out what's clicking on Foxnews.com.
A Delta Air Lines flight parked at a Chilean airport in close proximity to another plane carrying more than $32 million in cash from Miami was not struck by gunfire during a deadly attempted heist Wednesday, according to the airline, despite videos circulating online suggesting otherwise.
A spokesperson for Delta Air Lines told Fox News Digital by email Thursday that there was no gunfire damage to Delta's aircraft at Arturo Merino Benítez International Airport.
"This was confirmed through hours of meticulous inspection to the aircraft yesterday," the spokesperson said. "Delta would not ever operate an airplane in a damaged or unsafe condition."
Another plane for LATAM Airlines, which is a Delta partner, was carrying $32.5 million in cash that was shipped from Miami for distribution to several banks in the South American country.
MEXICO'S PRESIDENT CLAIMS COUNTRY HAS 'MORE DEMOCRACY' THAN THE US, IN REBUKE OF STATE DEPARTMENT
An armored truck is surrounded by police tape at the Arturo Merino Benitez International Airport in Santiago, Chile, Wednesday, March, 8, 2023. An airport shootout killed a security officer and an alleged robber, authorities say. (Karin Pozo, Aton Chile via AP)
Around 10 heavily armed robbers were able to skirt security measures to reach the runway at the airport, where a LATAM aircraft had $32.5 million in cash that was being transferred to an armored truck, Interior Subsecretary Manuel Monsalve said.
There was a shootout between the would-be robbers and security officials that killed an employee of the Directorate General of Civil Aviation (DGAC), as well as an alleged assailant. The other robbers fled. Two burned vehicles were later found nearby.
"Our hearts go out to the loved ones of those impacted by yesterday's sad events at Arturo Merino Benítez International Airport," Delta Air Lines said in a statement to Fox News Digital. "Delta will work closely with all aviation stakeholders as these events are investigated. Nothing is more important than the safety of our customers and our people."
"The brave action by the DGAC officials frustrated the robbery," Monsalve said, noting that the would-be robbers were "highly organized" and "very armed."
10 ARMED GUNMEN ATTEMPTED $32M HEIST AT CHILE AIRPORT, LEAVING 2 DEAD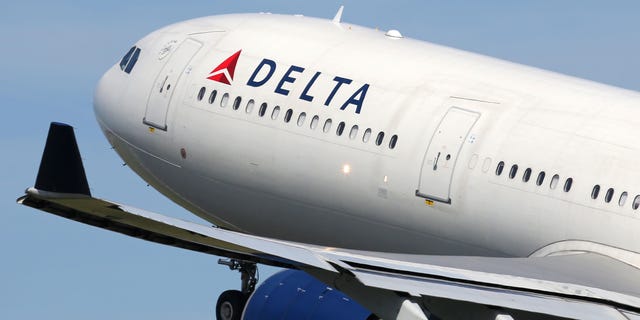 Delta Air Lines says its aircraft was not struck by gunfire during an attempted heist at Arturo Merino Benítez International Airport in Chile. (iStock)
The Associated Press, and other outlets, reported video posted on social media "appeared to show bullet holes in a Delta plane that was parked next to the Latam aircraft that was targeted."
But the Delta spokesperson refuted those claims, saying the aircraft was extensively examined following the incident and confirmed to be clear of damage. Its flight to Atlanta Wednesday night happened on schedule. There were also no reported injuries to Delta people or customers.
Another video appears to show a moment in the shootout during which a lot of gunshots can be heard.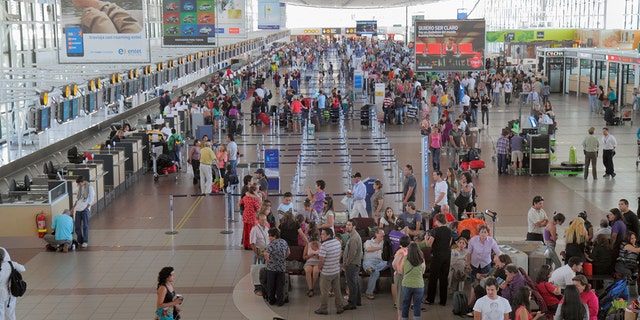 Travelers at Arturo Merino BenÍtez International Airport, where an attempted heist Wednesday left a security officer and an assailant dead. (Jeffrey Greenberg/Universal Images Group via Getty Images)
"There was no risk to passengers," DGAC chief Raúl Jorquera said.
The attempted robbery "will undoubtedly lead us to revise processes, protocols that must be improved… it forces us to rethink many things," Jorquera said.
CLICK HERE TO GET THE FOX NEWS APP
This was not the first time the airport in Chile's capital was targeted. In 2020, thieves stole some $15 million from a warehouse in the airport, six years after a similar $10 million heist.
President Gabriel Boric bemoaned the latest heist during a speech Wednesday, saying "when there's insecurity, everything else wobbles."
The Associated Press contributed to this report.
Danielle Wallace is a reporter for Fox News Digital covering politics, crime, police and more. Story tips can be sent to [email protected] and on Twitter: @danimwallace.