close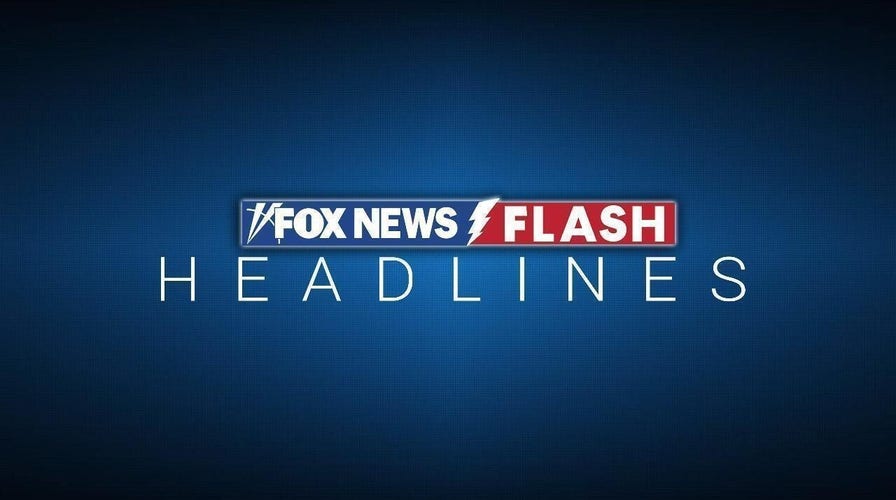 Video
Fox News Flash top headlines for June 11
Fox News Flash top headlines are here. Check out what's clicking on Foxnews.com.
The publicly funded health service in England has decided it will not routinely offer puberty-blocking drugs to children at gender identity clinics, saying more evidence is needed about the potential benefits and harms.
The National Health Service said Friday that "outside of a research setting, puberty-suppressing hormones should not be routinely commissioned for children and adolescents."
People under 18 can still be given puberty blockers in exceptional circumstances, the NHS said, and a clinical study on their impact on kids is due to start by next year.
TRANS MAN WHO TRANSITIONED AT AGE 11 SAYS DENYING MINORS TREATMENT IS 'GENOCIDE'
Four new regional clinics are due to open later this year. They replace London's Gender Identity Development Service, previously the only facility of its kind in England. It is scheduled to shut down after a review said it was overburdened by increasing demand and there was not enough evidence about the outcomes of its treatment.
Hormone blockers can pause the development of puberty, and are sometimes prescribed to children with gender dysphoria. Transgender medical care for minors has been available in the United States for more than a decade and is endorsed by major medical associations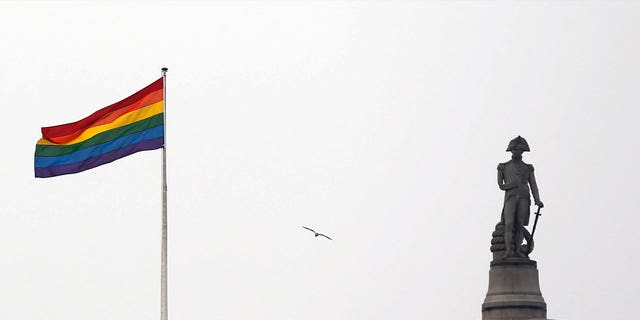 A rainbow flag flies over a building next to Nelson's Column monument, right, in Trafalgar Square, London, Britain, on March 28, 2014. England's publicly funded health service says it will not routinely offer puberty-blocking drugs to children at gender identity clinics. (AP Photo/Lefteris Pitarakis, File)
The issue of sex reassignment care for children is not as heated in Britain as in the U.S., where several Republican-led states have banned puberty blockers and other treatment for transgender minors. But it has been the subject of both political and legal battles.
The NHS said the new rules were "an interim policy" that would undergo further review, including the outcome of a research study on the impact puberty-suppressing hormones have on gender dysphoria in children and young people.
JUSTICE DEPT. FILES COMPLAINT CHALLENGING TENNESSEE'S NEW LAW THAT BANS SEX REASSIGNMENT SURGERY FOR MINORS
Findings published last year from a review of children's gender services led by a pediatrician, Dr. Hilary Cass, said there were "gaps in the evidence base" about the blockers.
The NHS said doctors at the new clinics still would be allowed to prescribe the drugs outside of a research setting "on an exceptional, case-by-case basis" and subject to approval from a national team of medical experts.
The health service's decision does not prevent children and their families from obtaining puberty blockers elsewhere, but that will be "strongly discouraged," the NHS said.
CLICK HERE TO GET THE FOX NEWS APP
The NHS said it recognized that once the policy was adopted, it would need to end a related requirement for young people to take puberty blockers for a certain amount of time before they receive hormone treatments.
In 2020, England's High Court ruled that children under 16 were unlikely to be able to give informed consent to medical treatment involving drugs that delay puberty. The decision was overturned in 2021 by the Court of Appeal, which said doctors can prescribe puberty-blocking drugs to children under 16 without a parent's consent.