close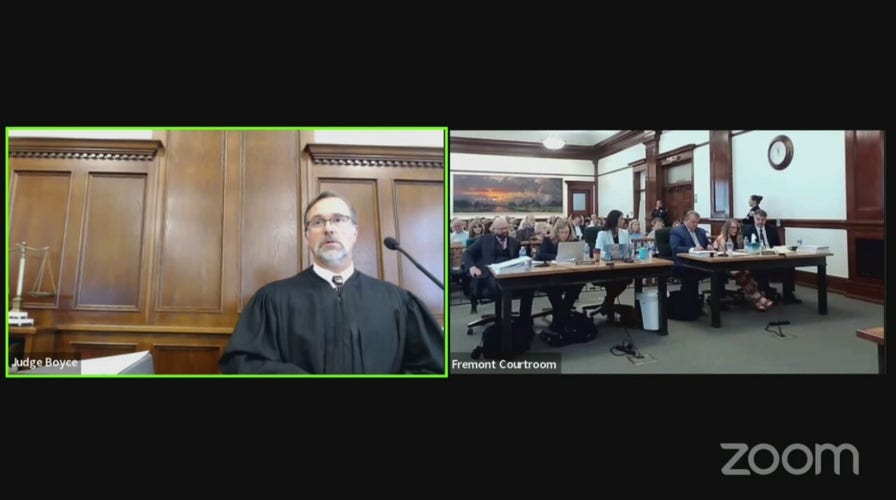 Video
'Doomsday' mom Lori Vallow says at sentencing that her 2 dead children 'are happy and busy'
Convicted killer Lori Vallow in a statement expressed her belief that her two murdered children, Tylee Ryan and J.J. Vallow, and her husband's deceased first wife, Tammy Daybell, are "happy and busy" in the "spirit world." (Judge Steven W. Boyce)
Lori Vallow, who was sentenced to life in prison without parole Monday for killing two of her children and conspiring to kill her husband's first wife in 2019, showed off curled hair and makeup in a new mug shot taken after her hearing.
Vallow has arrived in court and posed for various mug shots sporting curls or braids and different prison makeup, prompting speculation on social media as to how she can achieve such looks from behind bars.
In her latest mug shot released on Tuesday, Vallow can be seen smirking and wearing a ring on her ring finger.
She was convicted in May on six counts, including two counts of first-degree murder, three counts of conspiracy to commit murder and one count of grand theft after she stole her murdered children's Social Security benefits for herself.
LORI VALLOW TRIAL: 'CULT MOM' SENTENCED IN MURDERS OF 2 OF HER CHILDREN, HUSBAND'S FIRST WIFE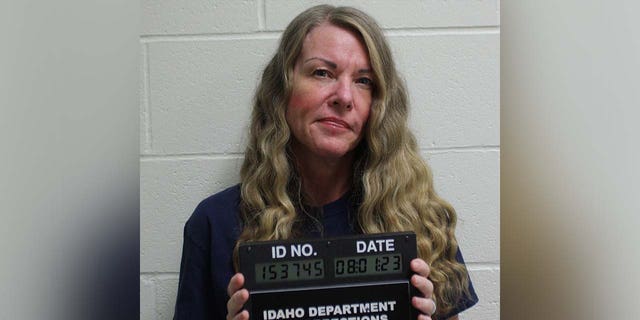 Lori Vallow Daybell is seen in a new mug shot at the Pocatello Women's Correctional Center in Pocatello, Idaho, after she was sentenced on July 31, 2023, for killing two of her children. (Idaho Dept. of Corrections/Local News X/TMX)
Vallow's husband, Chad Daybell, is accused of the same crimes and is awaiting his own trial.
In a statement read aloud during her sentencing hearing, Vallow expressed her belief that her two deceased children, 7-year-old J.J. Vallow and 16-year-old Tylee Ryan, as well as Tammy Daybell, are "happy and busy" in the "spirit world."
'CULT MOM' LORI VALLOW SAYS AT SENTENCING THAT HER MURDERED CHILDREN ARE 'HAPPY AND BUSY'
"I have had many communications with Jesus Christ, savior of this world, and our heavenly parents. I have had many angelic visitors have come and communicated with me and even manifested themselves to me because of these communications," Vallow told an Idaho courtroom on Monday during her sentencing hearing. "I know for a fact that my children are happy and busy in the spirit world. Because of my communications with my friend, Tammy Daybell, I know that she is also very happy and extremely busy."
Lori Vallow smirks in a new mug shot taken after her murder conviction. (Madison County Sheriff)
She added that she has "always mourned the loss" of her "loved ones" and has "lost many in this mortal world" with whom she believes she is still in communication in the spirit world.
LORI VALLOW TRIAL: HEAR 'CULT MOM' AND HER SISTER SPEAK AFTER VALLOW'S CHILDREN FOUND DEAD
A February psychiatric diagnosis revealed that Vallow suffers from a "delusional disorder" mixed with "hyper-religiosity" and a "continuous and unspecified personality disorder" with narcissistic features, District Judge Steven Boyce said on Monday.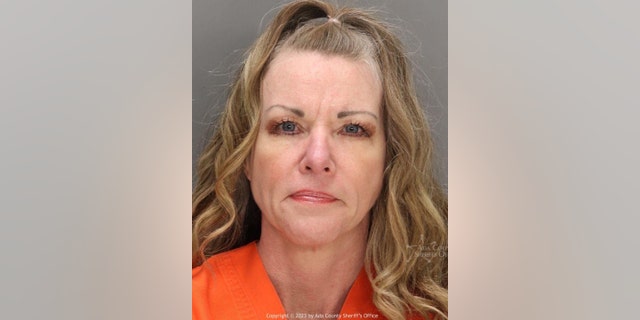 Lori Vallow was accused of killing her two children, J.J. Vallow and Tylee Ryan; her husband's ex-wife, Tammy Daybell; and her ex-husband, Charles Vallow. (Ada County Sheriff)
Tylee and J.J. went missing from their home in Idaho in September 2019, and the couple did nothing to try to find them. The next month, Tammy Daybell died of asphyxiation by homicide, though her death was initially determined to be natural.
LORI VALLOW CASE: JJ VALLOW'S GRANDMOTHER DOESN'T 'RECOGNIZE' SO-CALLED 'CULT MOM' SMILING OUTSIDE COURT
While J.J. and Tylee were missing, and directly after Tammy's death, Vallow and Daybell married in Hawaii in November of that year.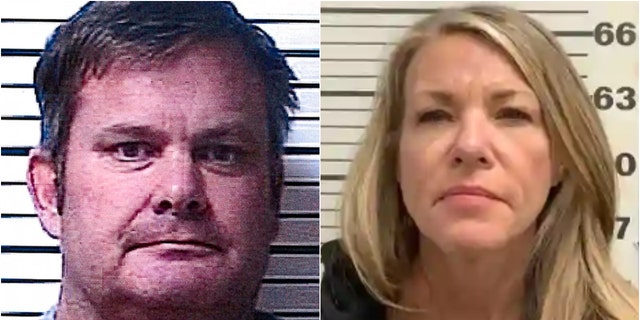 An Idaho judge blocked Lori Vallow's request for a meeting with her husband, Chad Daybell, before she was ultimately convicted of murdering her children. (Madison County Jail)
Investigators found the children's bodies in shallow graves on Chad Daybell's Rexburg, Idaho, property in June 2020, months after they disappeared. The 16-year-old's remains were burned while the 7-year-old was bound in duct tape.
HAWAII POLICE SERVE SUBPOENA TO BIKINI-CLAD LORI VALLOW RELAXING POOLSIDE
In her statement to the court Monday, Vallow said she "died in the hospital" while she was in labor with her daughter, Tylee. Doctors revived her, at which point she began seeing spirits.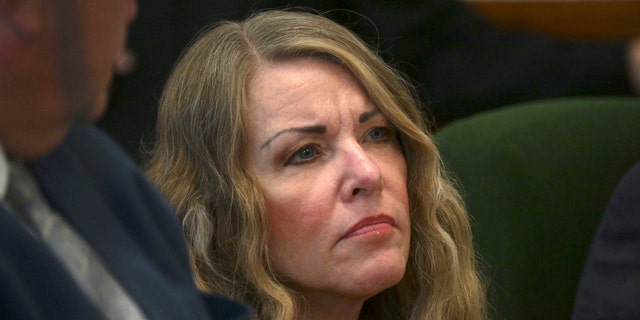 Lori Vallow Daybell sits during her sentencing hearing at the Fremont County Courthouse in St. Anthony, Idaho, Monday, July 31, 2023. (Tony Blakeslee/EastIdahoNews.com)
Vallow continued to tell the court that Tammy Daybell brought her "peace and comfort."
LORI VALLOW TRIAL: IDAHO CORONER REVEALS JJ VALLOW AND TYLEE RYAN'S CAUSES OF DEATH
Meanwhile, family members and Judge Boyce ripped into the convicted killer in their own statements shared aloud in court on Monday.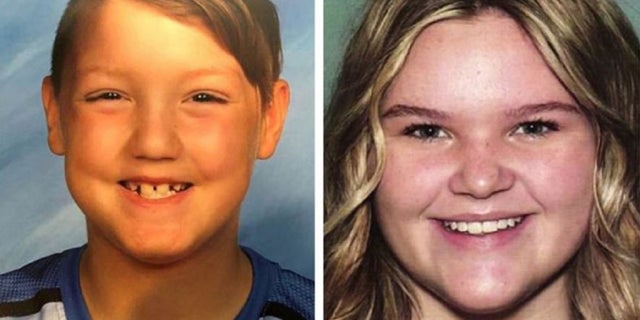 Lori and Chad Daybell were accused of killing 16-year-old Tylee Ryan and 7-year-old J.J. Vallow in 2019. (Rexburg Police Department)
"You removed your children from their home in Arizona, alienated them from friends and family… and you brought them here to murder them. You had so many other options.… You chose the most evil and destructive path possible," Boyce said Monday, adding: "I don't think to this day you have any remorse for the effort and heartache you caused."
Kay Woodcock, J.J.'s grandmother, described Vallow as a "money-hungry, power-mongering monster."
Tammy Daybell's sister, Samantha Gwilliam, told Vallow she is not an exalted being, and her behavior makes her "ineligible to be one."
Lori Vallow was found guilty of murdering two her children. ( )
"You tell yourself that you were high spiritual beings who would live together through time. You felt powerful. This, too, is a lie," she continued, speaking directly to Vallow. "… You are a liar, an adulteress and a murderer. Because of the choices you made, my family lost a beloved mother, sister, aunt and daughter. She is irreplaceable. She is one thousand times the woman you will ever dream of being."
Vallow met Daybell in 2018 at the Preparing a People conference. They bonded over their apocalyptic religious beliefs and shared the idea that they had been married in a past life, FOX 10 Phoenix first reported.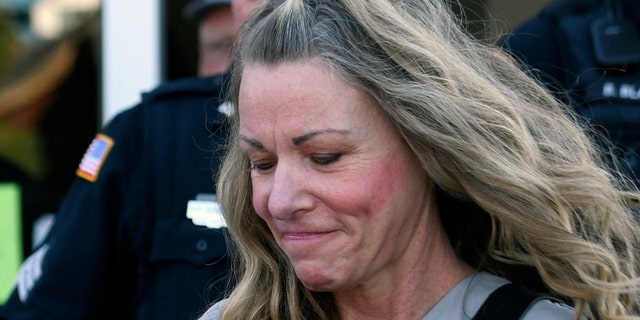 Lori Vallow, convicted of killing two of her children, said at her sentencing that she has been communicating with them in the "spirit world." (Tony Blakeslee/East Idaho News)
They referred to each other as biblical figures and discussed their beliefs that people can have light or dark spirits – some so dark that they could be considered zombies who needed to be removed from Earth, prosecutors said, according to FOX 10.
CLICK HERE TO GET THE FOX NEWS APP
Vallow is also charged with conspiring to murder her ex-husband, Charles Vallow, in Arizona in 2019 prior to her kids' disappearances and deaths.
Audrey Conklin is a digital reporter for Fox News Digital and FOX Business. Email tips to [email protected] or on Twitter at @audpants.