Rep. Mark Alford, R-Mo., on Monday mocked the Cincinnati Bengals for losing to his Kansas City Chiefs in the AFC Championship Game on Sunday night by calling them the "Bungles" and thanking a Bengals defensive player for a costly penalty that helped give the Chiefs the win.
"Like many Missourians, I could not be prouder with the effort put forth on the field yesterday, last night," Alford said on the floor. "Despite having an injured [quarterback] Patrick Mahomes, injuries to several key players, incredible amounts of outside noise and the referees against them the entire game, the Chiefs made short work of the Bungles, I mean Bengals, and sent them off to the offseason."
BENGALS PLAYER UPSET AFTER TEAMMATE'S PENALTY COSTS AFC CHAMPIONSHIP: 'WHY THE F— YOU TOUCH THE QUARTERBACK'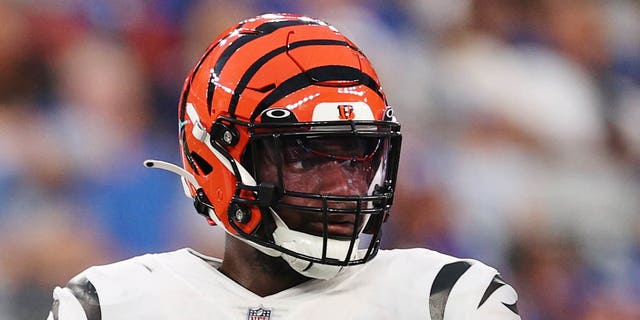 Joseph Ossai of the Cincinnati Bengals looks on during a preseason game against the New York Giants on Aug. 21, 2022, in East Rutherford, New Jersey.
(Sarah Stier / Getty Images)
Alford poked fun at Bengals cornerback Eli Apple who has been wishing defeated teams' players well on their vacation after losing in the playoffs: "I hope Eli Apple has fun in Cancun," Alford said.
He also piled on against Cincinnati Mayor Aftab Pureval, who was called a "jabroni" by Chiefs tight end Travis Kelce as he celebrated the Chiefs' win.
CHIEFS' TRAVIS KELCE TO CINCINNATI MAYOR: 'KNOW YOUR ROLE AND SHUT YOUR MOUTH'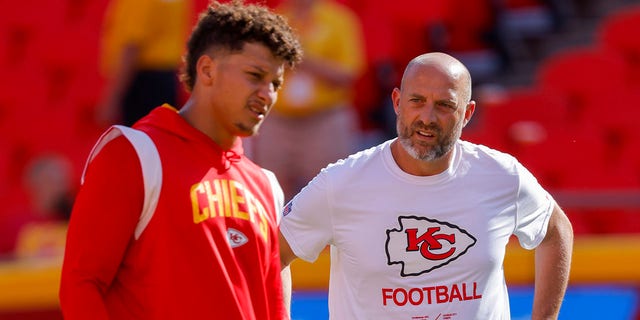 Kansas City Chiefs quarterbacks coach Matt Nagy, right, speaks to Patrick Mahomes prior to the preseason game against the Green Bay Packers on Aug. 25, 2022, in Kansas City, Missouri.
(David Eulitt / Getty Images)
"I also hope that Major Jabroni and the rest of the Cincinnati fan base learned a valuable lesson last night. It is called Arrowhead. It is the loudest, toughest place to play in the NFL, with the strongest fan base," Alford said.
CHIEFS' DO-OVER PLAY IN 4TH QUARTER OF AFC CHAMPIONSHIP ENRAGES NFL FANS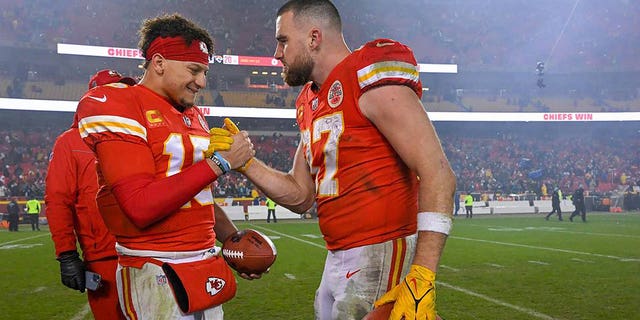 Kansas City Chiefs quarterback Patrick Mahomes, left, and tight end Travis Kelce celebrate a win over Jacksonville in the divisional round of the playoffs, Jan. 21, 2023, at Arrowhead Stadium in Kansas City, Missouri.
(Tammy Ljungblad / Kansas City Star / Tribune News Service via Getty Images)
Alford thanked Mahomes and other Chiefs players for the win, but he also singled out Bengals defensive end Joseph Ossai, who drew a costly penalty late in the game that set up the Chiefs for a game-winning field goal.
CLICK HERE TO GET THE FOX NEWS APP
"A special thank-you to Patrick Mahomes, [kicker] Harrison Butker, Travis Kelce, [defensive tackle] Chris Jones, and of course, Joseph Ossai for all their wonderful efforts last night," he said. "We couldn't have done it without you."