Catholic bishops in the United States applauded the passing of a House bill protecting the lives of babies who survive abortion — and many condemned lawmakers who voted against it.
The House passed the Born-Alive Abortion Survivors Protection Act, which says any infant born alive after an attempted abortion is a "legal person for all purposes under the laws of the United States." Doctors would be required to care for those infants as a "reasonably diligent and conscientious health care practitioner would render to any other child born alive."
The U.S. Conference of Catholic Bishops released a statement Wednesday applauding the bill's passage.
210 DEMOCRATS VOTE AGAINST BILL REQUIRING MEDICAL CARE FOR BABIES BORN ALIVE AFTER ABORTION ATTEMPT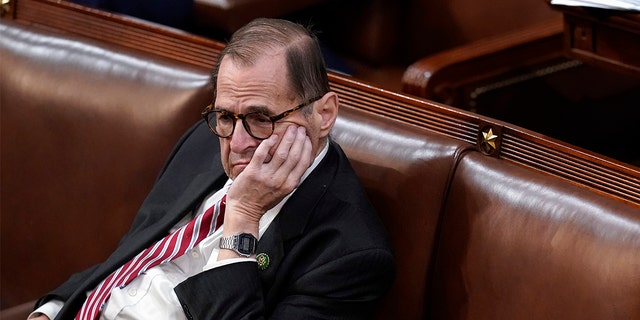 Rep. Jerry Nadler, D-N.Y., is seen on the House floor, Friday, Jan. 6, 2023.
(AP Photo/Alex Brandon)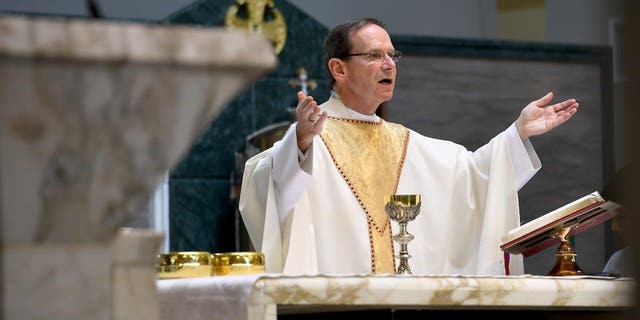 The Most Reverend Bishop Michael F. Burbidge dedicates a midday Mass to the victims of the Las Vegas shooting at Cathedral of Saint Thomas More Oct. 2, 2017, in Arlington, Virginia.
(Katherine Frey/The Washington Post via Getty Images)
"We commend the House of Representatives for passing legislation to protect innocent children from infanticide, and urge the Senate to follow suit," said Bishop Michael Burbidge of the Diocese of Arlington in Texas.
Burbidge is also chairman of the USCCB's Committee for Pro-Life Activities. The bishop previously sent a letter to House members urging them to vote for the legislation.
"Babies who are born alive during the process of an abortion deserve compassionate care and medical attention – just the same as any other newborn baby," Burbidge added.
The bill passed 220-210 — all 210 of the "no" votes came from Democrats.
NEW YORK PRO-LIFE PREGNANCY CENTER ALLEGEDLY 'FIREBOMBED' BY LEFT-WING GROUP, INVESTIGATION LAUNCHED
Only one Democrat voted for the bill — Rep. Henry Cuellar of Texas — and one other Democrat, Rep. Vicente Gonzalez of Texas, voted "present."
Several Catholic prelates spoke out via press statements and social media to question the motivations of those who voted against the bill.
"The moral corruption on display here is devastating for this nation," wrote Bishop Joseph Strickland of the Diocese of Tyler. "How can we hope for peace when elected officials have such a blatant disregard for the sanctity of life? To be silent in the face of this evil is to be complicit with this evil. We must say NO!"
CLICK HERE TO GET THE FOX NEWS APP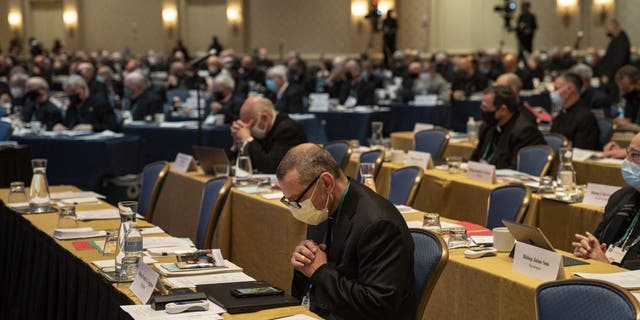 Bishops gathered and had an opening prayer at a hotel banquet hall during the U.S. Conference of Catholic Bishops on Nov. 16, 2021, in Baltimore, Maryland.
(Michael Robinson Chavez/The Washington Post via Getty Images)
Bishop Thomas Tobin of the Diocese of Providence in Rhode Island wrote, "To members of Congress who voted against the Born-Alive Abortion Survivors Protection Act — you just voted against giving basic medical care to a struggling newborn child. How heartless, barbaric and cruel. Shame on you."