close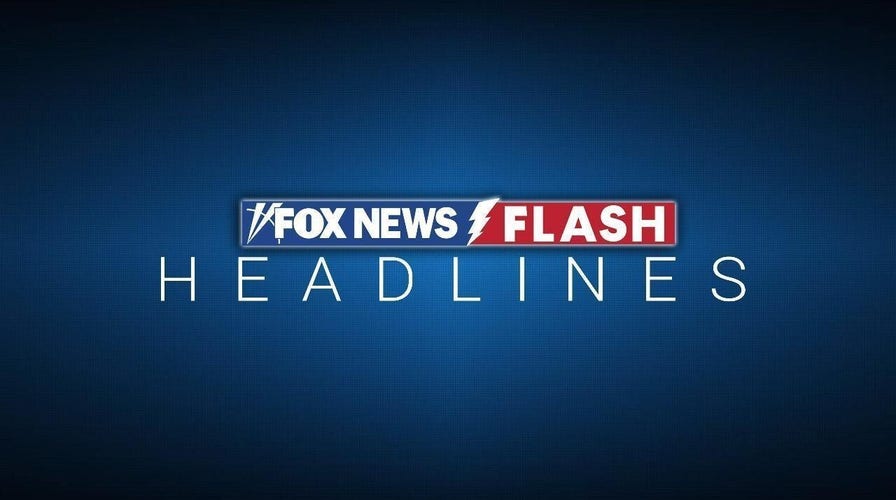 Video
Fox News Flash top headlines for January 25
Fox News Flash top headlines are here. Check out what's clicking on Foxnews.com.
Ships searching in wind-whipped waters between South Korea and Japan have picked up at least 14 of the 22 crew members from a cargo vessel that sank early Wednesday, killing at least two, officials said.
South Korean officials said nine of those rescued remain unconscious, but they did not immediately confirm any deaths. Ten crew members were later airlifted to Nagasaki in southern Japan for treatment, but two of them were confirmed dead on arrival, Japanese officials said.
South Korean and Japanese coast guard vessels and aircraft as well as two commercial cargo ships were continuing to search for the eight missing crew members but the efforts were being slowed by strong winds and waves, South Korean officials said.
The Japanese coast guard confirmed the rescue of at least 13 crew members and said five of them – all Chinese nationals – were still alive.
The 6,551-ton Jin Tian sank about 3 1/2 hours after it sent a distress call at around 11:15 p.m. Tuesday in Japan's exclusive economic zone, Japanese coast guard spokesperson Shinya Kitahara said.
SOUTH KOREA GOVERNMENT SUGGESTS INCREASING OVERTIME LIMIT FROM 52 TO 69 HOURS A WEEK
The vessel, which was Hong Kong registered and carrying lumber, sank about 100 miles southwest of Nagasaki, Japan, and about 93 miles south of South Korea's Jeju island.
The captain last communicated with the coast guard through a satellite phone around 2:41 a.m., saying the crew would abandon the ship, minutes before it sank, Jeju island coast guard officials said.
A South Korean coast guard vessel conducts a search operation in waters between South Korea and Japan on Jan. 25, 2023. The two country's coast guards were searching for crew members of a cargo ship that sank in waters between South Korea and Japan.
(The Korea Coast Guard via AP)
Six crew members were picked up by South Korean coast guard vessels, while a cargo ship picked up five and Japanese aircraft picked up three, according to Jeju's coast guard.
Officials said 14 crew members are Chinese and eight are from Myanmar. According to maritime transport websites, the vessel left Malaysia's Port Klang on Dec. 3 and was headed for South Korea's Incheon port.
SOUTH KOREA CONSIDERS NUCLEAR DEVELOPMENT FOR FIRST TIME IN FACE OF GROWING NORTH KOREA SECURITY THREAT
The ship is owned by Long Bright Shipping Limited, a Hong Kong-registered company that is a subsidiary of Shenzhen Shekou Shipping Transportation Co., Ltd., according to a July 2022 filing made by the parent company to China's National Equities Exchange and Quotations. The filing says the Jin Tian was used as collateral for a loan that was later repaid.
Calls to a number listed for Shenzhen Shekou Shipping Transportation in mainland China went unanswered on Wednesday during the weeklong Lunar New Year holiday.
South Korean officials didn't immediately say whether the nine who were unconscious were likely to survive. They said the five other crew members who were rescued were either conscious when found or regained consciousness.
Kitahara said the cause of the ship's sinking was not immediately known and there were no signs that it collided with another vessel. He said the arrivals of Japanese patrol boats and aircraft were delayed by difficult weather.
CLICK HERE TO GET THE FOX NEWS APP
Officials at Jeju's coast guard said a strong wind warning was issued for the area earlier on Wednesday but was later lifted. Winds were blowing at around 35 miles per hour, creating waves 9-13 feet high.
The Japanese coast guard said the water in the area remained rough with a temperature of 57 degrees Fahrenheit.