close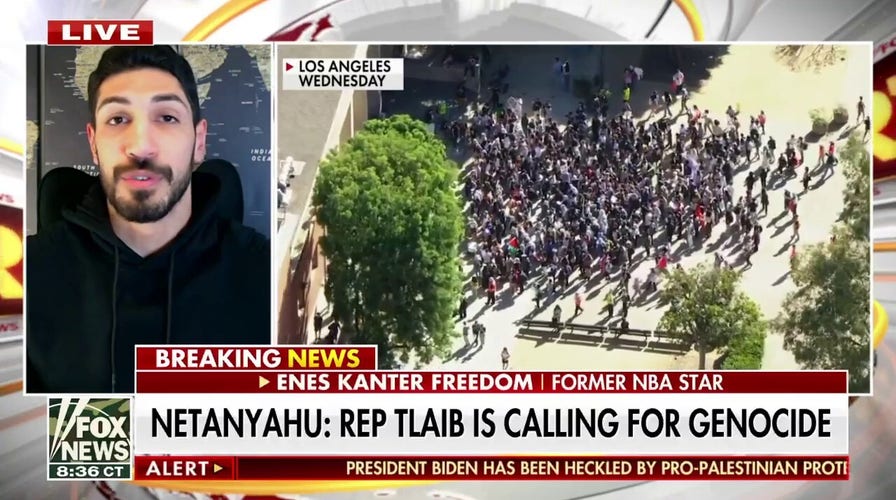 Video
'Please, do not get your information from TikTok': Enes Kanter Freedom
Former NBA star Enes Kanter Freedom reacts to anti-Israel protests on college campuses and city streets on 'America's Newsroom.'
Canadian Prime Minister Justin Trudeau is condemning unrest in Montreal as "unacceptable" after police this week reported shots being fired at two Jewish schools and a fight between Israel and Palestinian supporters.
A Montreal police spokesperson told the CBC that investigators received two 911 calls yesterday morning regarding shots being fired at the Talmud Torah Elementary School and Yeshiva Gedola of Montreal, both in Quebec city's Côte-des-Neiges neighborhood.
In both instances, police say the callers said the front doors of the buildings had been struck by bullets, but nobody was inside the facilities at the time and there were no injuries, according to the CBC.
On Wednesday, a 22-year-old student was taken into custody for allegedly assaulting a 54-year-old security guard at Concordia University in Montreal during an altercation between pro-Israel and pro-Palestinian supporters that left three injured, the news agency also reported.
LIVE UPDATES: ISRAEL AT WAR WITH HAMAS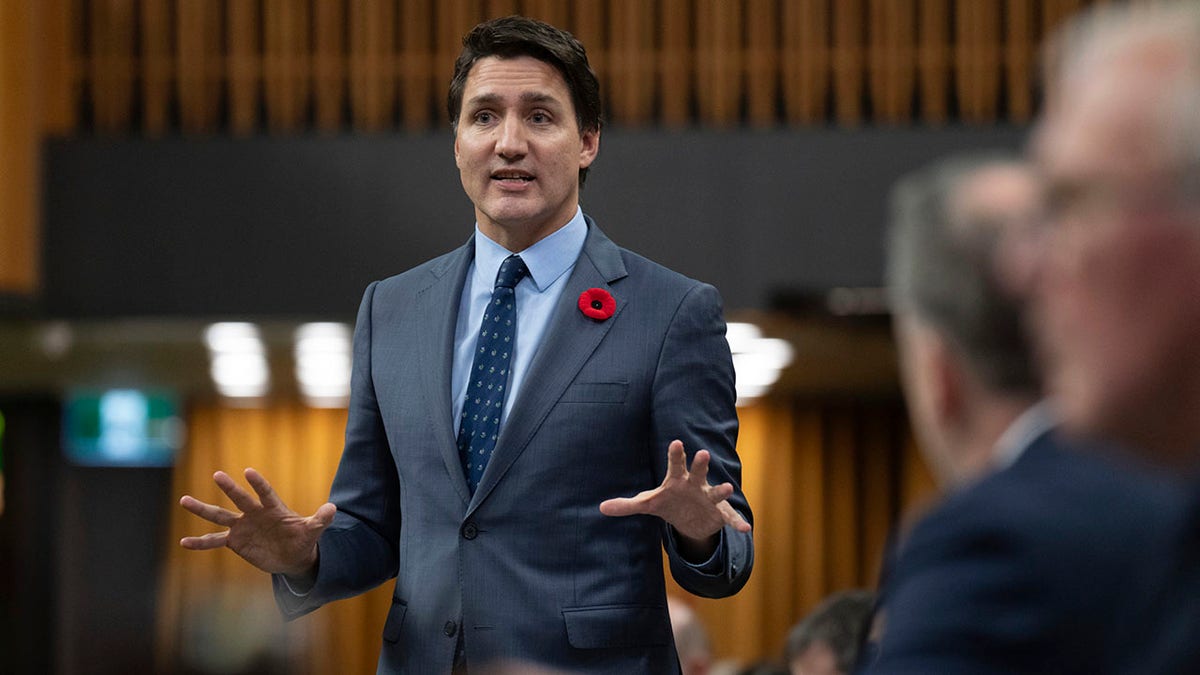 Canada Prime Minister Justin Trudeau speaks in the House of Commons on Parliament Hill in Ottawa, Ontario, Tuesday, October 31.  (Adrian Wyld/The Canadian Press via AP)
"I understand that people are so profoundly disturbed by what they see happening there," Trudeau said Thursday, according to Reuters.
But he added that "violence, hate, anti-Semitism, Islamophobia and scenes such as the ones we saw in Concordia University or shots fired at Jewish schools overnight — all of that is unacceptable."
Canadian parliament member Anthony Housefather, who represents the area where the schools were targeted, also wrote on X that he has been "in constant touch with Jewish community leadership and met local police" following the incidents.
PRO-PALESTINIAN PROTESTERS SWARM NEW YORK TIMES HEADQUARTERS CALLING FOR CEASE-FIRE IN GAZA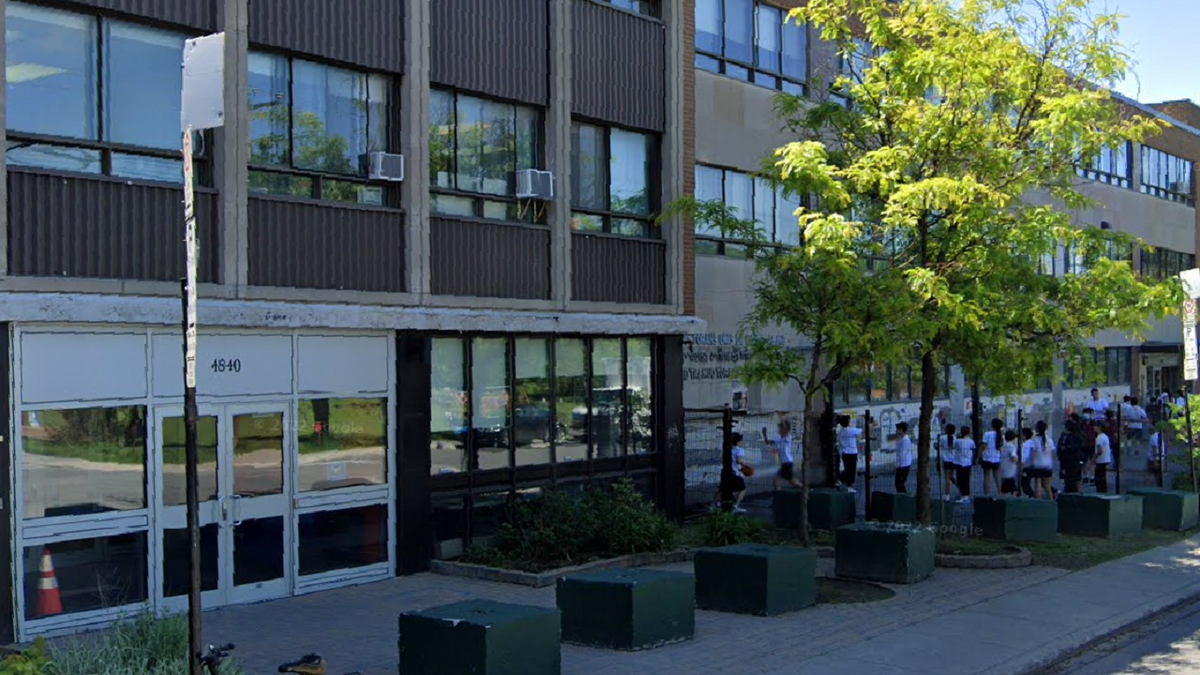 The Talmud Torah Elementary School in Montreal, one of the two that was hit with gunfire this week, according to police in Montreal. (Google Maps)
"Enhanced security measures were in place, and even more now added," he said. "No parent or student should ever be put through this."
In the Concordia University incident, police told the CBC they were summoned to the scene around 1:30 p.m. Wednesday and found security guards trying to manage an argument between two groups of students with opposing views regarding the ongoing war in the Middle East.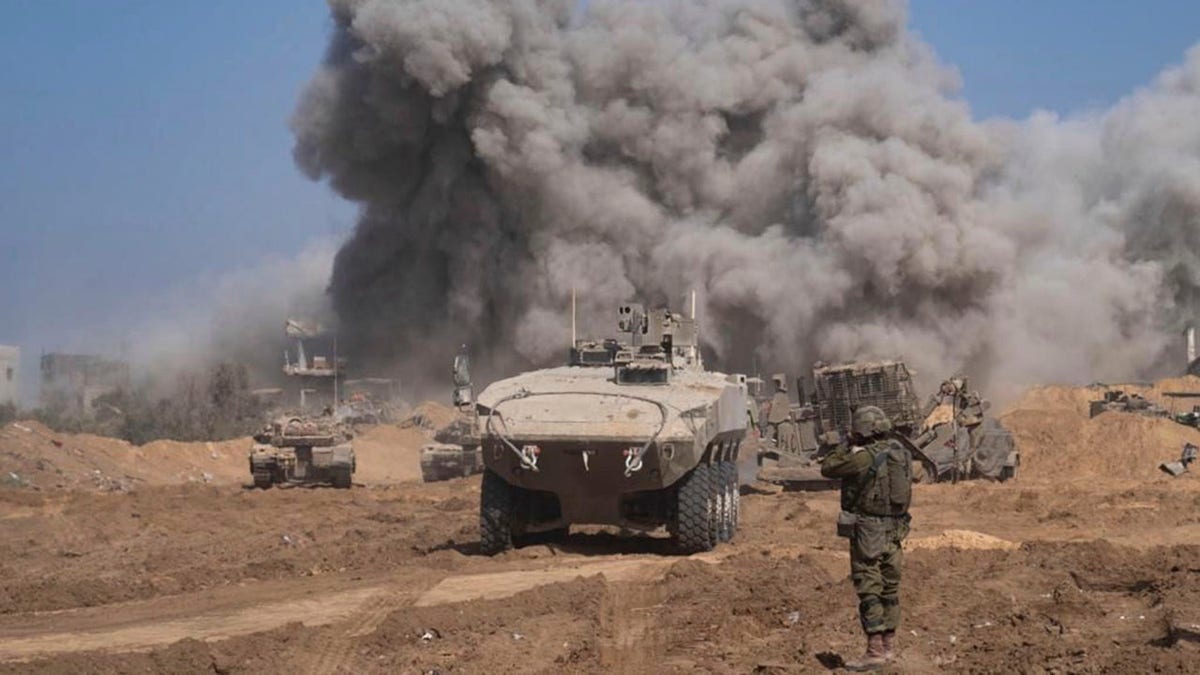 Israel's military says this photo shows its troops operating inside the Gaza Strip on Sunday, November 5. The war is in its 34th day on Friday, November 10. (Israel Defense Forces via AP)
CLICK HERE TO GET THE FOX NEWS APP
The dispute then escalated into violence, with a 19-year-old security guard and a 23-year-old student also suffering non-life-threatening injuries, the police spokesperson added.
Greg Norman is a reporter at Fox News Digital.