close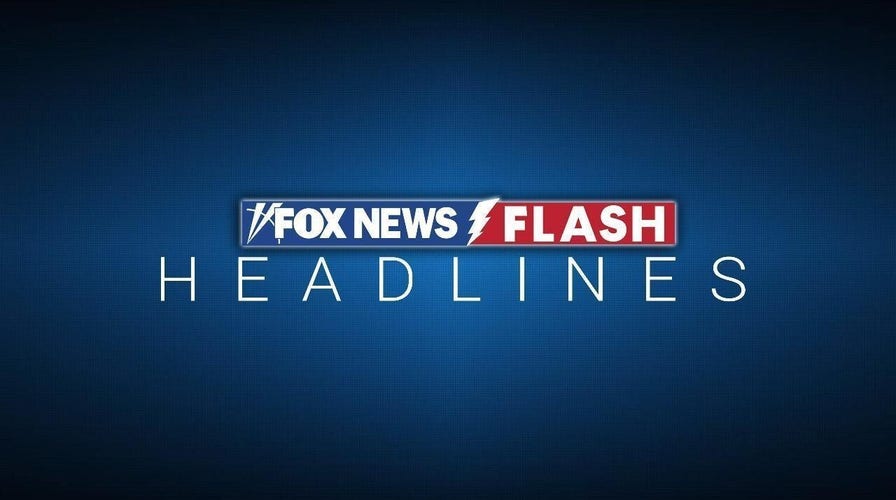 Video
Fox News Flash top headlines for January 11
Fox News Flash top headlines are here. Check out what's clicking on Foxnews.com.
Canadian police on Tuesday named the 59-year-old homeless man killed in what authorities deemed a "swarming" attack allegedly carried out by eight teenage girls on a Toronto street last month.
Toronto Police Service identified the victim as Ken Lee, 59, of Toronto. Lee, who reportedly was originally from Hong Kong and was looking for housing, was allegedly assaulted and stabbed by a group of three 13-year-old girls, three 14-year-old girls, and two 16-year-old girls shortly after midnight on Dec. 18.
The girls allegedly attacked the homeless man shortly at a plaza near the main rail station of Canada's largest city. Witnesses told police the girls attempted to steal a liquor bottle from Lee's female friend, and when Lee tried to intervene, the teens unleashed their deadly assault, Canadian Broadcast Corporation (CBC) reported.
At approximately 12:17 a.m., police responded to a call for an assault in the York Street and University Avenue area, and the severely injured 59-year-old victim was transported by medics to a hospital with life-threatening injuries. He was pronounced dead at the hospital a short time later, police said.
CANADA POLICE ARREST 8 TEEN GIRLS FOR 'SWARMING,' ALLEGEDLY STABBING HOMELESS MAN TO DEATH ON TORONTO STREET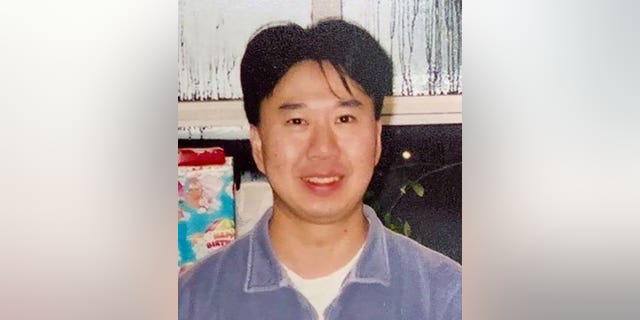 Police say Ken Lee, 59, of Toronto, was stabbed to death by a group of eight teen girls last month.
(Toronto Police Service )
The eight girls – who police initially said appeared to have met through social media — were subsequently arrested nearby the area of the attack. Police initially said they withheld the names of the eight minor suspects under Canada's Youth Criminal Justice Act, which legally prevents their publication.
All eight girls were charged with second-degree murder and initially remanded into custody. Late last month, one of the girls was granted bail and allowed to return to school as long as she remains in the Province of Ontario, CBC reported. Bond hearings for the other seven are set for late January.
At a press conference last month after the attack, Toronto Police Services Det. Sgt. Terry Browne, of the Homicide and Missing Persons Unit, declined to describe the group of girls as a gang, saying they carried out a "swarming-type behavior."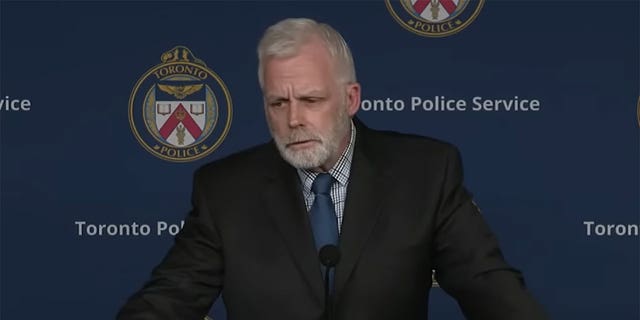 Toronto Police Services Det. Sgt. Terry Browne, of the Homicide and Missing Persons Unit, announces the arrests of 8 teen girls for the murder of a 59-year-old man living in the shelter system.
(Toronto Police Services)
"From what we gathered so far, is that they met each other through social media. They come from varying parts of the city. That's to say they're not from one specific geographic location. We don't know how or why they met on that evening or why the destination was downtown Toronto," Browne said. "We don't know how long they've been acquainted together with each other. But I wouldn't describe them as a gang at this point."
"What they are alleged to have occurred that evening would be consistent with what we would traditionally call a swarming or a swarming-type behavior," he added.
Lee had reportedly been living in the city shelter system since late fall of 2022.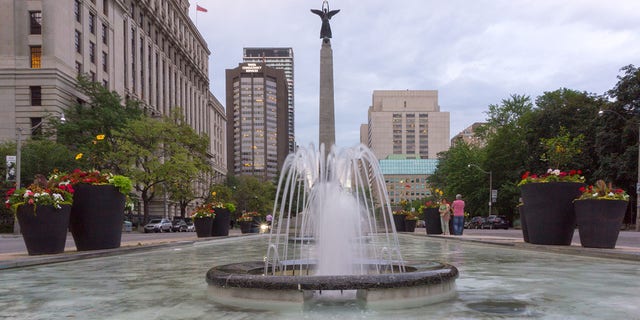 This file image shows a fountain in the downtown district of Toronto. The famous place is in a city square with large pots and commercial buildings around. 
(Roberto Machado Noa/LightRocket via Getty Images)
"He does have a very supportive family in the area, so I wouldn't necessarily call him homeless, maybe just recently on some hard luck," Browne said in December.
CLICK HERE TO GET THE FOX NEWS APP
Three of the suspects have had prior contact with Toronto Police Services, but the other five had no prior contact with police whatsoever, Browne said. "A number of weapons" were secured from the girls at the time of arrest, Browne added, declining to go into more details at that time.
The girls allegedly were harassing another victim earlier in the night before Lee's murder.
Danielle Wallace is a reporter for Fox News Digital covering politics, crime, police and more. Story tips can be sent to [email protected] and on Twitter: @danimwallace.