close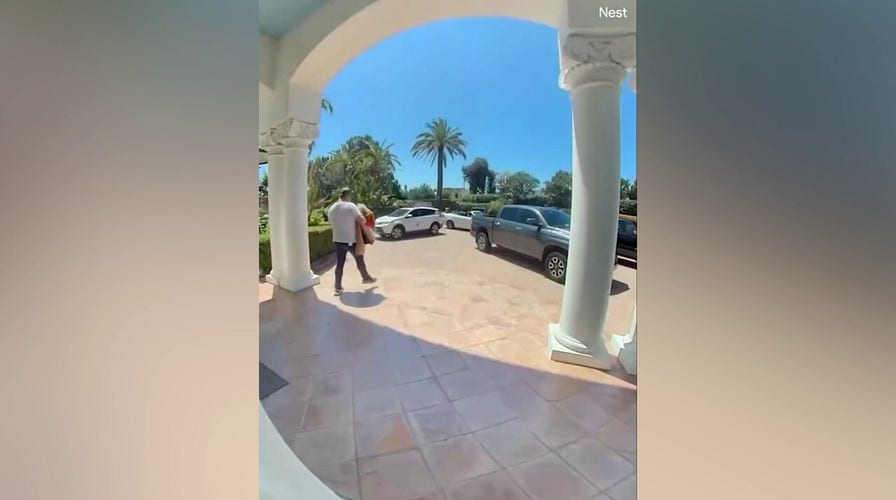 Video
Brazen California burglar breaks into home, steals Hermes blankets
Ring home security cameras captured the moment a brazen thief walked into a Southern California home and stole two Hermes blankets. (San Diego County Sheriff's Department)
Home security cameras caught a brazen burglar casually strolling up to a Southern California mansion and allegedly stealing expensive Hermes blankets in broad daylight.
San Diego County Sheriff's Department said that the shameless robbery happened at a home in Bonita, California, just before noon Aug. 22.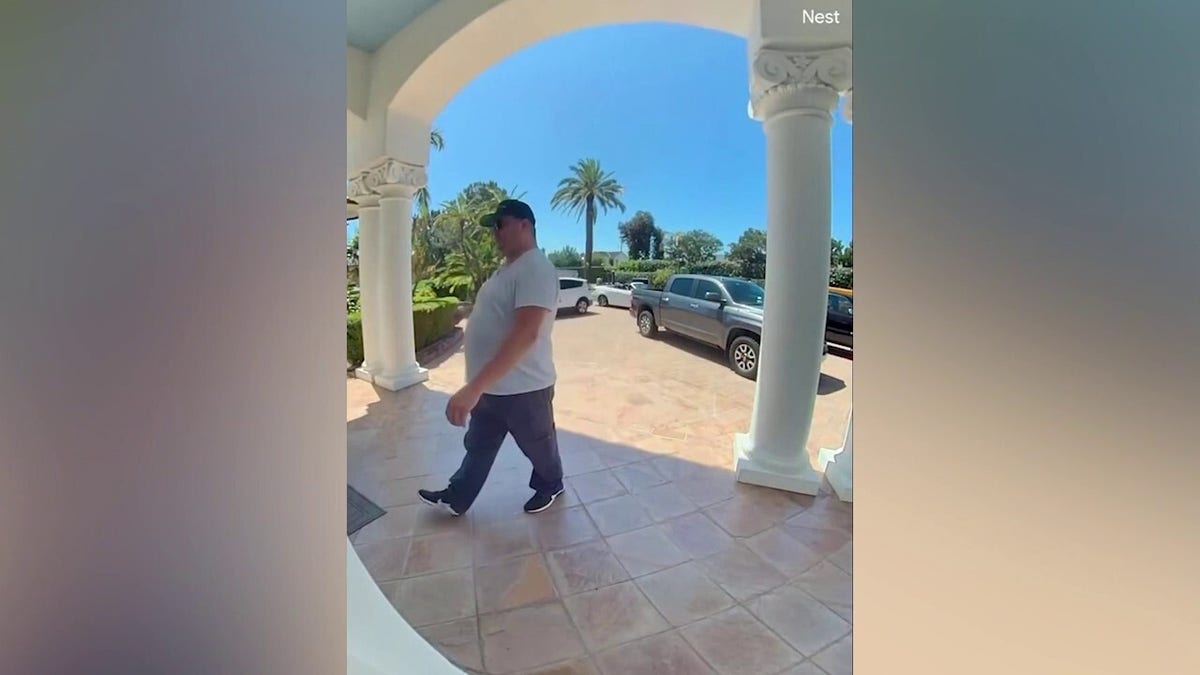 The heavyset alleged burglar was caught on camera walking into a home in Southern California in broad daylight and stealing two Hermes blankets. (San Diego County Sheriff's Department / LOCAL NEWS X /TMX)
Footage released by the sheriff's department shows the unidentified suspect meander up to the home's front door and disappear from view. Moments later, the alleged thief is seen carrying a bundle of stolen items.
SEATTLE POLICE SCRAMBLE FOR LEADS AS ARMED CARJACKINGS LEAVE CITY ON EDGE: REPORT
Police said that he stole two multicolor Hermes blankets valued at $5,000 each.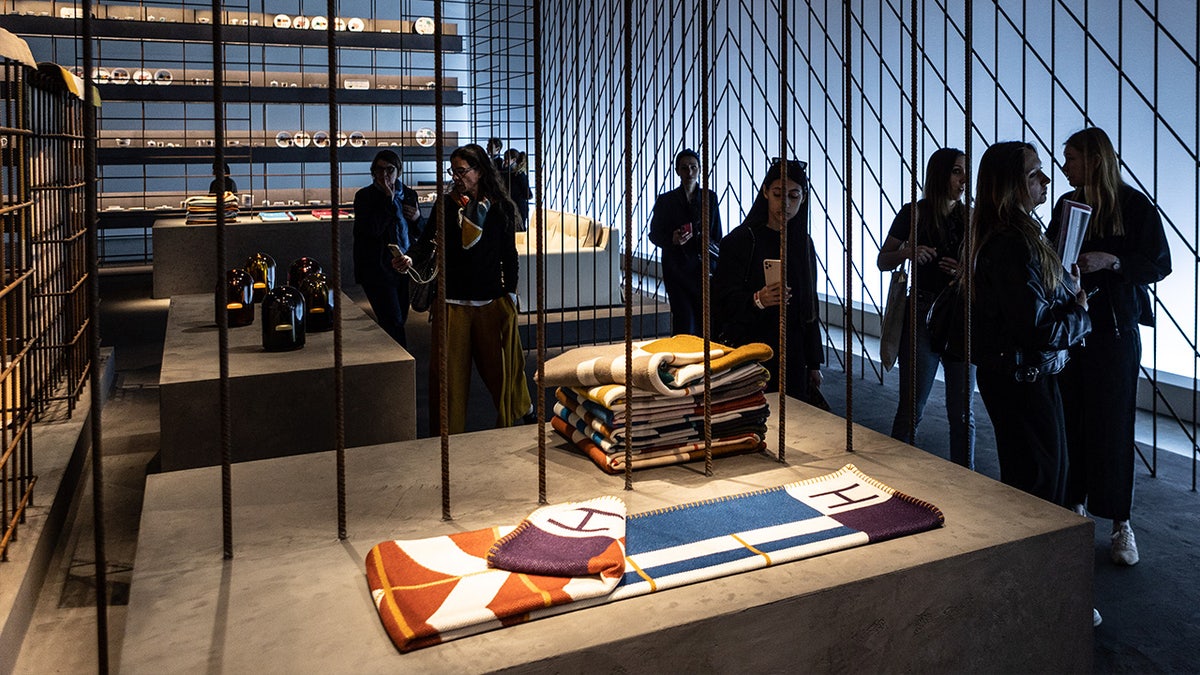 People visit the design exhibition "Il potere dell'essenziale" by Hermes at La Pelota Jai Alai, Brera district, Milan, Italy. (Emanuele Cremaschi/Getty Images/File)
There were at least three other cars parked in the driveway when the man pulled up in broad daylight.
Authorities are now asking for the public's help in finding the suspect.
CONCEALED CARRY HOLDER FLIPS THE SCRIPT DURING ATTEMPTED CARJACKING, SHOOTS SUSPECT AND ACCOMPLICE
The suspect is described as a white man between 25 and 35 years old, roughly 6-foot, and weighing between 250 and 300 pounds. He was seen wearing a black baseball cap, black sunglasses, white T-shirt, blue cargo pants, and black shoes with white trim.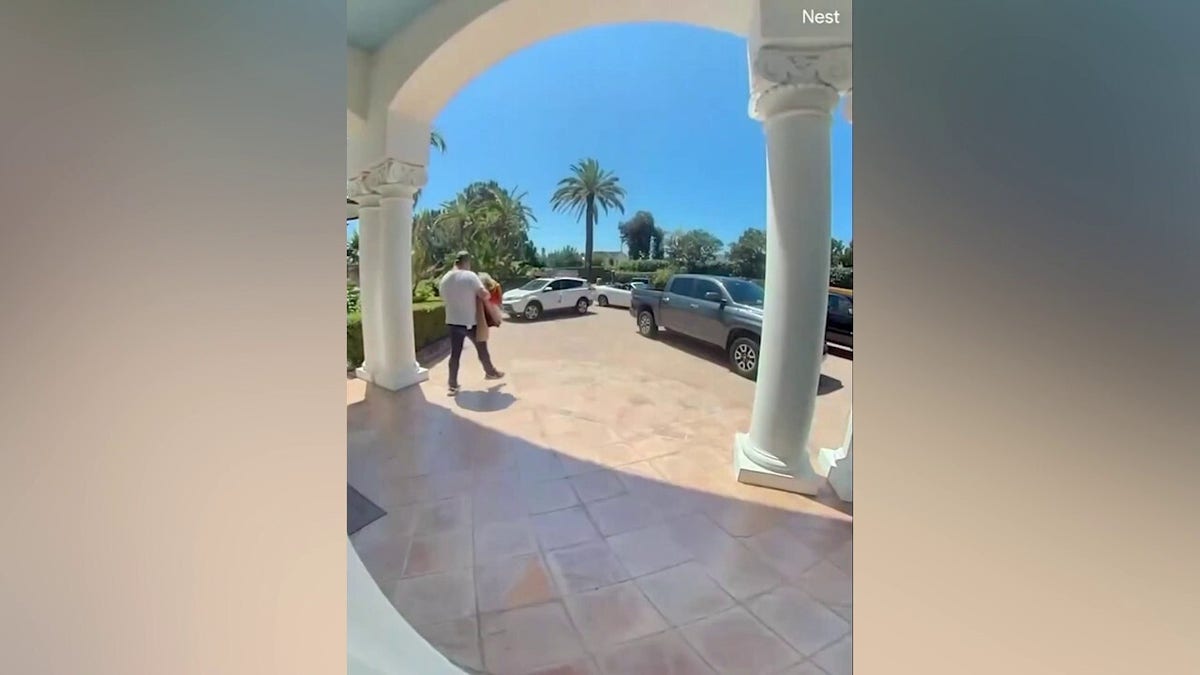 The thief was seen walking out of the home in Southern California after stealing two blankets from Hermes. (San Diego County Sheriff's Department / LOCAL NEWS X /TMX)
The suspect's vehicle is described as a 2011-14 Chrysler 200 convertible with aftermarket rims.
CLICK HERE TO GET THE FOX NEWS APP
Anyone with information about the case is asked to call San Diego County Crime Stoppers at 888-580-8477, or contact the agency online at sdcrimestoppers.org.
Sarah Rumpf-Whitten is a writer on the breaking news team for Fox News Digital. You can reach her on Twitter at @s_rumpfwhitten.