close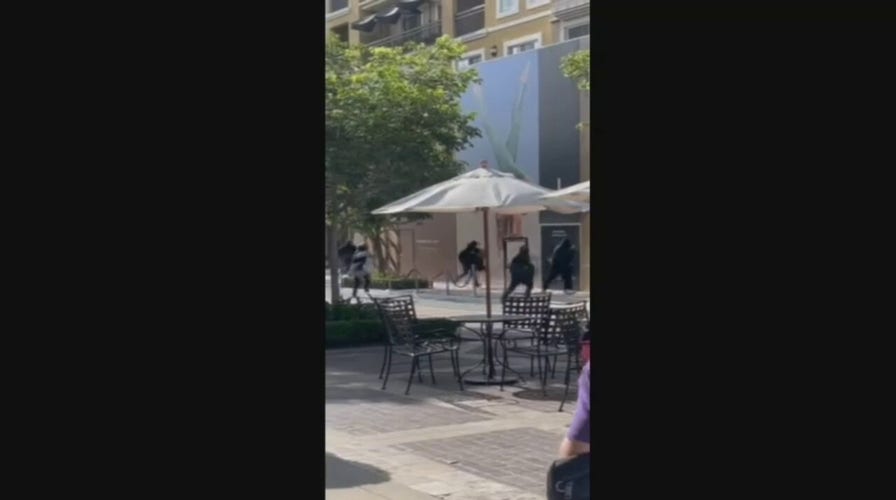 Video
California high-end store robbed in broad daylight by mob of thieves
Dozens of masked thieves stole high-end merchandise from a Yves Saint Laurent store in Glendale, California, on Tuesday.
A California judge who was arrested on Aug. 3 after allegedly killing his wife in their Anaheim home allegedly admitted to the shooting in a text message to court staff.
Orange County Superior Court Judge Jeffrey Ferguson, 72, allegedly killed his wife, Sheryl Ferguson, 65, during an argument while he was drunk in their Anaheim home, according to officials. Police first received reports of a shooting shortly before 8 p.m.
Just minutes after the alleged shooting, according to prosecutors, Ferguson texted his court clerk and bailiff.
"I just lost it. I just shot my wife. I won't be in tomorrow. I will be in custody. I'm so sorry," Ferguson allegedly wrote.
CALIFORNIA JUDGE ARRESTED, CHARGED WITH WIFE'S MURDER AFTER FATAL SHOOTING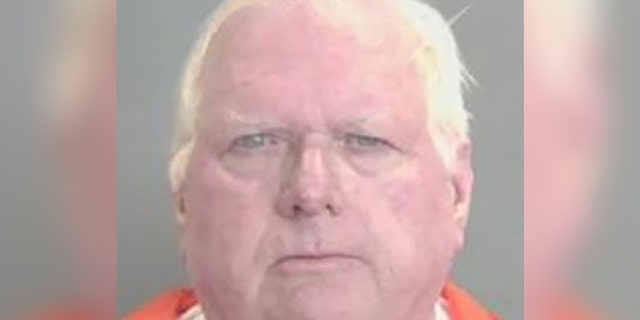 Orange County Superior Court Judge Jeffrey Ferguson, 72, has been arrested by Anaheim police in connection to the fatal shooting of his wife at their home.  (Anaheim Police Department)
Ferguson and his wife were arguing at a restaurant on the night of the murder, the Orange County District Attorney's Office wrote in a court filing. Once they got home, the argument continued, and the wife eventually said something similar to "why don't you point a real gun at me?"
Ferguson then pulled a pistol out and shot his wife in the chest.
CALIFORNIA POLICE SOLVE 32-YEAR COLD CASE WITH DNA FOUND UNDER VICTIM'S FINGERNAILS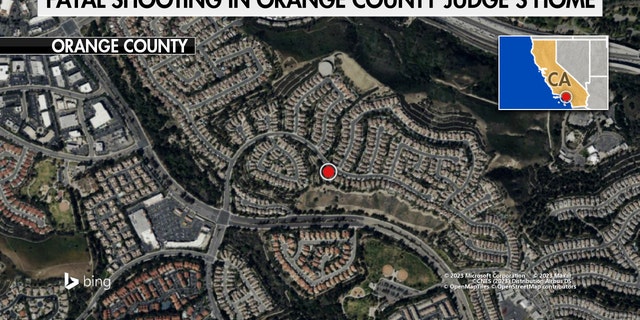 Anaheim police responded to reports of a fatal shooting at the home of Orange County Superior Court Judge Jeffrey Ferguson on August 3, 2023.  (Fox News )
The couple's adult son called 911 and told the operator that his father had been drinking too much when he shot his mother, according to the court filing.
Ferguson was arrested and released on Aug. 4 on $1 million bail. Prosecutors are seeking new bail conditions to both ensure public safety and make sure Ferguson doesn't attempt to flee.
Authorities found 47 weapons and over 26,000 rounds of ammunition in the home, which are legally owned. A rifle belonging to Ferguson is missing, prosecutors said.
CLICK HERE TO GET THE FOX NEWS APP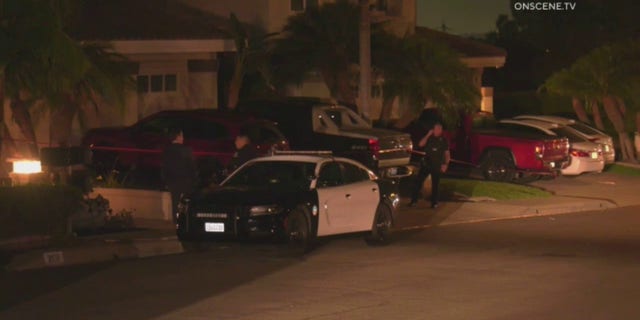 Anaheim police responded to a call about a fatal shooting at Judge Ferguson's home in Anaheim on August 3, 2023.  (ONSCENE VIDEO)
Ferguson has been in his position since 2015. He's been charged with murder with weapons-related enhancements.
Fox News' Chris Pandolfo and The Associated Press contributed to this report.
Adam Sabes is a writer for Fox News Digital. Story tips can be sent to [email protected] and on Twitter @asabes10.