close
Video
Rachel Morin murder suspect linked to Los Angeles home invasion, assault on young girl
Maryland officials said DNA collected from the location where Rachel Morin was murdered has been linked to DNA from a Los Angeles assault and home invasion that happened in March.
A California woman known for a pair of high-profile business failures alongside her husband has been charged with trying to hire someone to kill him in San Diego County.
Sometime between July 1 and Aug. 2, Tatyana Remley, 42, allegedly tried to hire a hitman, according to a criminal complaint.
She faces felony charges of solicitation of murder and carrying a concealed weapon without a permit. Prosecutors also charged her with a misdemeanor count of carrying a loaded gun in public.
Both firearms charges were linked to a July 2 incident, although court documents did not provide many specifics. She allegedly had an illegal handgun hidden in her car and then got out with it in public.
TEXAS WOMAN WHO STABBED ONLINE DATE IN SIN CITY REVENGE PLOT BLAMES HOLLYWOOD ACTRESS
Tatyana Remley, right, is accused of attempting to hire a hitman to kill her estranged husband Mark, left. (Tatyana Remley/Facebook)
On July 11, the suspect filed for divorce from her 57-year-old husband Mark Remley, court records show.
Less than a month later, she was in court again – this time with her freedom on the line.
She has been held without bail at the Las Colinas Detention Facility since Aug. 2, jail records show.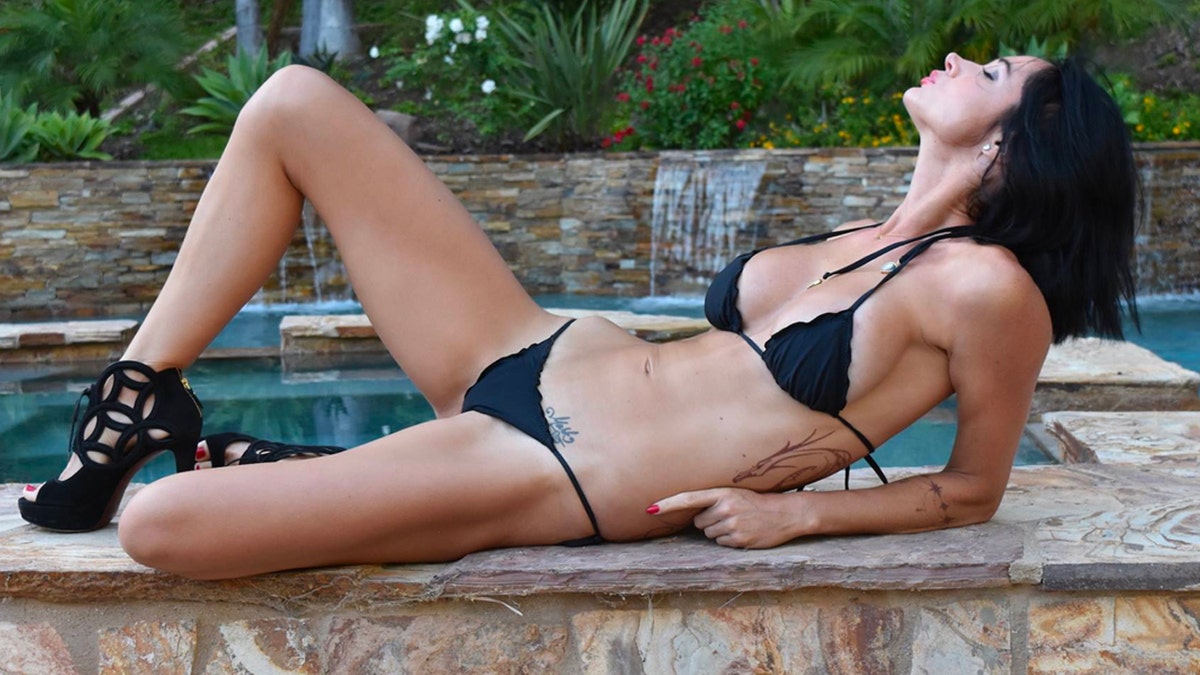 Despite the couple's troubles, photos appear to show Tatyana Remley has her estranged husband's name tattooed with a heart on her hip. (Tatyana Remley/Facebook)
MURDER CHARGES DROPPED AGAINST JAILED COLORADO MAN AFTER AUTOPSY DETERMINES GIRLFRIEND'S ACTUAL CAUSE OF DEATH
The couple lived a life of luxury in Southern California, according to Tatyana Remley's Facebook profile, which contains images of her posing on horseback, doing yoga at the side of a pool and beaming next to European sports cars.
One photo shows her in a black bikini and designer heels lounging on a stone bench with a tattoo of her husband's name and a heart visible on her hip.
Mark Remley could not immediately be reached for comment. But he told The Coast News, a local newspaper, that a mutual friend revealed the alleged plot to him in early July.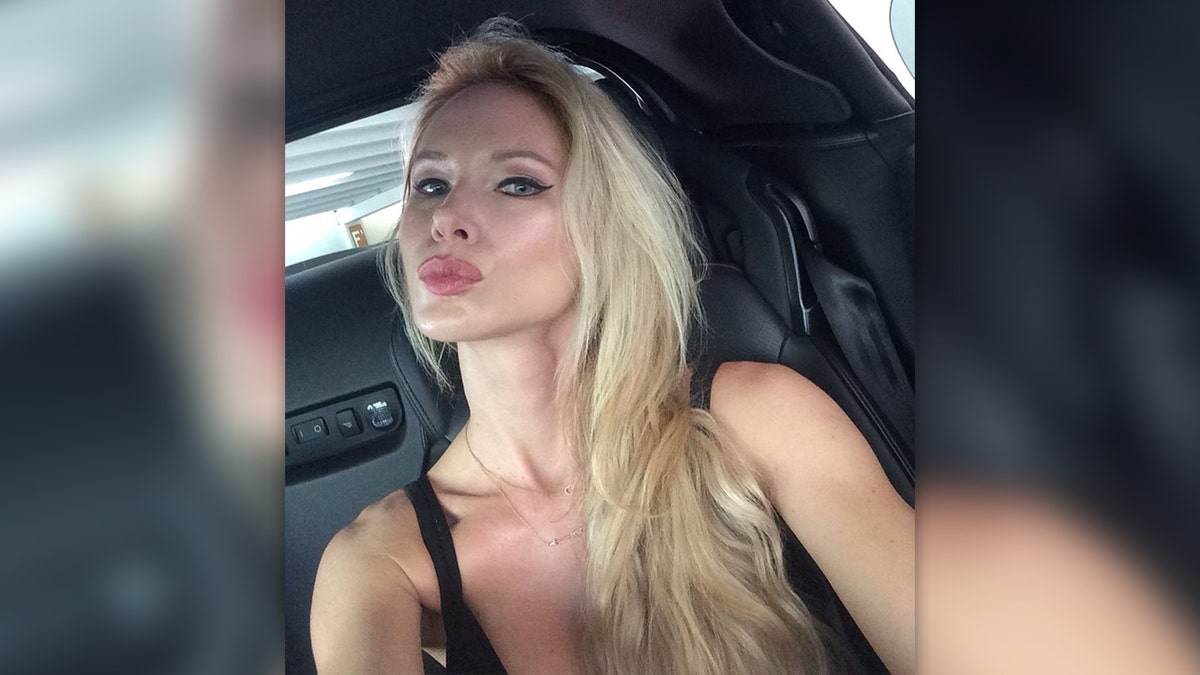 Tatyana Remley is accused of hiring a hitman to kill her estranged husband and illegally carrying a loaded handgun around San Diego. (Tatyana Remley/Facebook)
The friend claimed that Tatyana Remley had allegedly offered him $2 million to kill her husband. He also told the paper his house burned down a few days later.
And the local paper, citing court documents in the divorce case, reported that she had been seeking payments of $15,000 a month, down from her marital allowance of $50,000, to cover her expenses of $12,000.
The divorce filing also reportedly alleged Mark Remley once held a gun to his wife's head and chased her around their $5 million California home with a knife on another occasion.
Read the complaint (Mobile users go here)
CLICK HERE TO GET THE FOX NEWS APP
Before the couple's marriage soured, they reportedly took part in a pair of expensive business ventures that failed.
First was "Valinar," a $10 million series of horse shows at the Del Mar Fairgrounds that flubbed after its first four performances in 2013, according to FOX 5 San Diego. The second was a luxury Solana Beach cycling studio that abruptly shut down in 2016, surprising its members.
Michael Ruiz is a reporter for Fox News Digital. Story tips can be sent to [email protected] and on Twitter: @mikerreports