close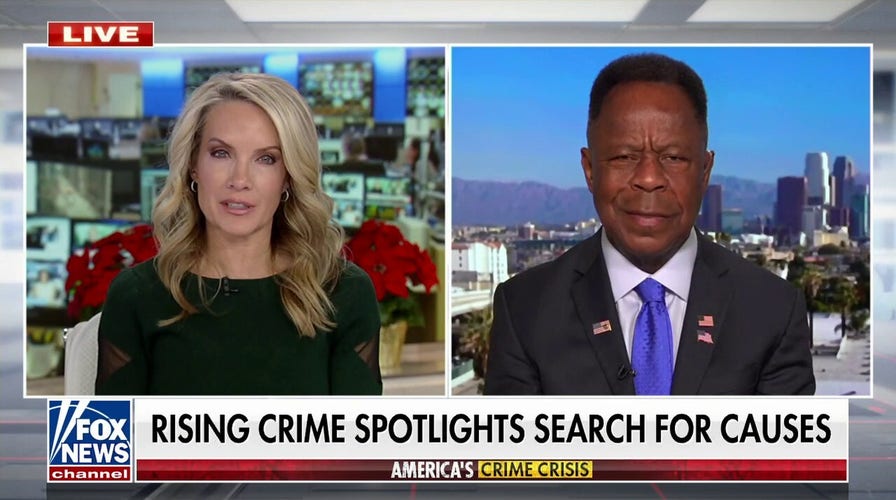 Video
Leo Terrell warns against 'moral breakdown' as crime surges nationwide
Fox News contributor Leo Terrell joined 'America's Newsroom' to discuss why crime is surging nationwide and how 'parental involvement' can reverse the dangerous trend.
Police in the northern part of California's central valley say that an ax-wielding man was shot after allegedly attacking a property owner who has a concealed-carry permit.
In a Facebook post, the Merced County Sheriff's Department says deputies received a call Tuesday evening of an assault taking place in the city of Dos Palos, California.
On the way to the scene of the incident, deputies were informed by dispatch that the victim was a legally permitted CCW holder who shot the adult male in self-defense.
That suspect, according to police, had attempted to hit the victim with an ax.
HOUSTON ARMED ROBBERY SUSPECT SHOT DEAD BY ARMED CUSTOMER, POLICE LOOKING TO QUESTION SHOOTER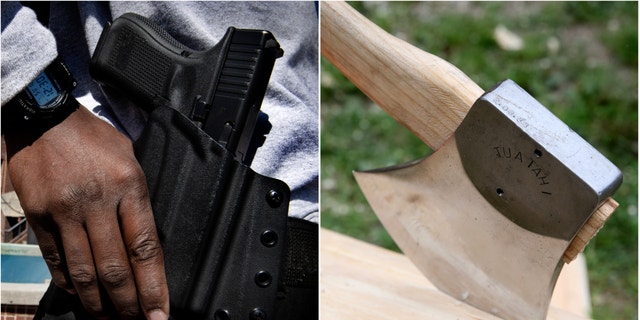 (L) Concealed carry permit hold (R) Axe chopping wood
(Getty Images)
Deputies arrived on the scene and found that the suspect, identified as Luis Larios, suffered a gunshot wound that was not believed to be life-threatening.
The Facebook post says that Deputy Machado administered a tourniquet to Larios as they waited for an ambulance to arrive.
ARMED FLORIDA GOOD SAMARITANS DETAIN MAN WHO ALLEGEDLY ASSAULTED, SHOT AT 2 WOMEN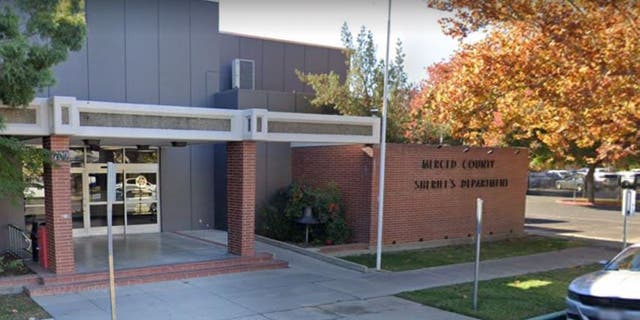 Merced County Sheriff's Office in Merced, California
(Google Earth)
"Deputies determined that the property owner located Larios sitting in his vehicle on the property and was stuck in the mud," the Facebook post said.
"The property owner then tried to help him get his car unstuck when Larios became angry and grabbed an axe from the trunk of his car. He then began swinging the axe in a threatening way."
CLICK TO GET THE FOX NEWS APP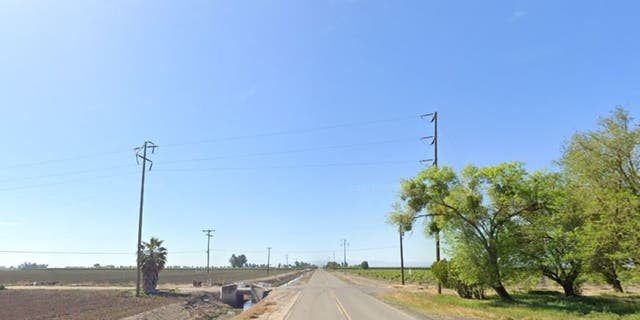 Brannon Ave in Dos Palos, California
(Google Maps)
The shooting was determined to be justified self-defense and Larios is currently in custody "pending criminal charges", according to the release.
Andrew Mark Miller is a writer at Fox News. Find him on Twitter @andymarkmiller and email tips to [email protected].