close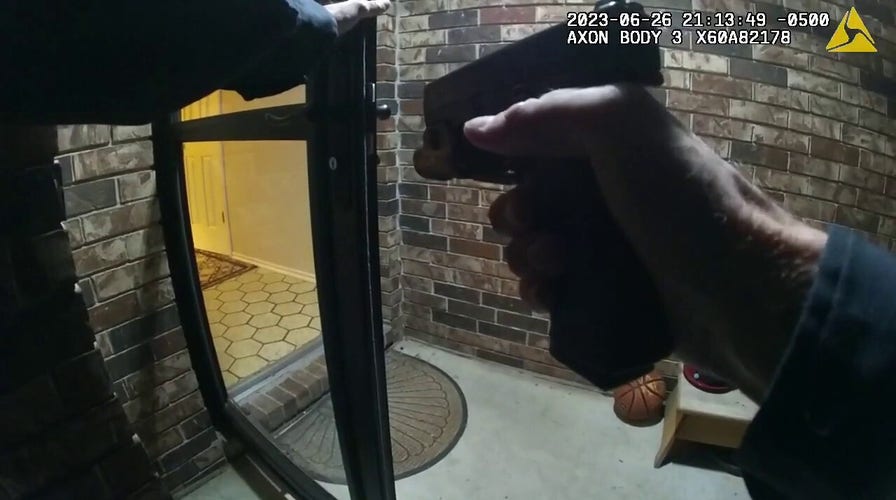 Video
Police release bodycam video from apparent murder-suicide involving Jimmie Johnson's in-laws
Muskogee police released footage of officers responding to a home where the in-laws and nephew of NASCAR driver Jimmie Johnson were found dead in an apparent murder-suicide.
New York City police have released the identities of a mother, her two children under 3 and her building superintendent husband who they say murdered them using "kitchen knives" before fatally stabbing himself in the neck.
Edison Lopez, 41, left his wife, Aleksandra Witex, 40, 3-year-old Calvin and 1-year-old Lucian near the front door of their Upper East Side apartment on Manhattan's West 86th Street before stabbing himself once, fatally, on his bed, police said.
He did not leave a note, police said, or post anything telling on social media before the incident.
ADAMS SAYS HOCHUL 'WRONG' ON NYC MIGRANT CRISIS, URGES 'REAL LEADERSHIP' TO PUSH ASYLUM SEEKERS ACROSS STATE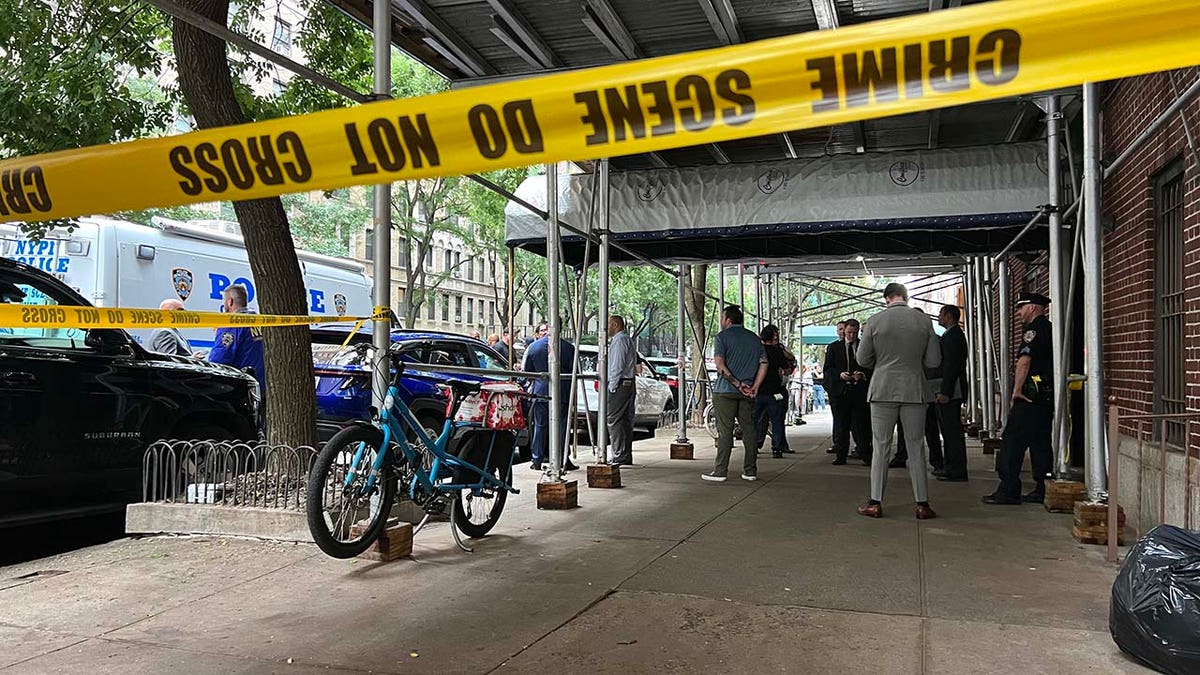 Ed Lopez, his wife, Aleksandra Witex, and their sons were found dead in their apartment on West 86th Street in an apparent murder-suicide, per the NYPD. (Peter Gerber)
Lopez's father, Mario Lopez, reportedly notified police on Monday after spotting the grisly scene – specifically, Witex's lifeless body – by knocking out the apartment's peephole when he hadn't heard back from his son.
The grandfather said his wife was scheduled to take care of the youngest child that day around 9:30 a.m.; when she got no answer to her knocks, calls and texts, she called the elder Lopez to investigate.
MAN LIGHTS NEWSPAPERS ON FIRE IN NYC SUBWAY, THROWS AT OTHER RIDERS INCLUDING KIDS: VIDEO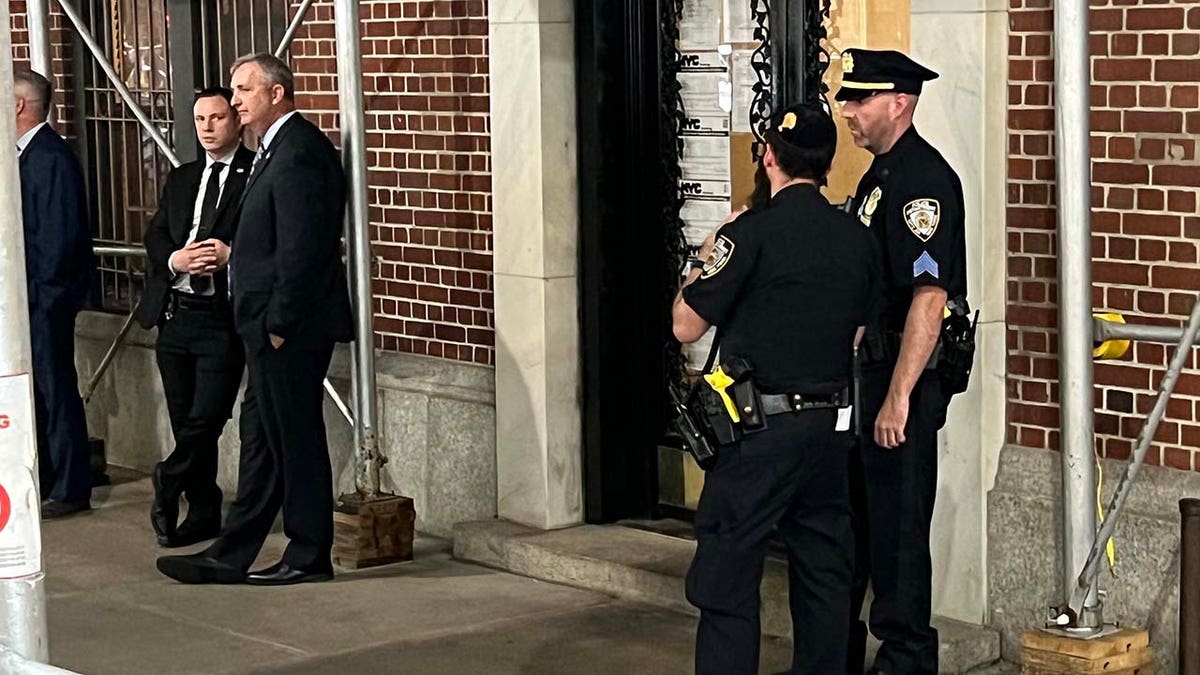 Lopez's father, Mario Lopez, called police after catching a glimpse of the grisly scene through a poked-out lock in the family's door. (Peter Gerber)
Police said there were no previous reports of domestic violence or 911 calls to the address. Neighbors and friends of the family reportedly told police that the family was "very loving" and that there were no outward signs of trouble, according to NYPD Chief of Patrol John Chell.
"We saw them inside," Mario Lopez told Gothamist as he held back tears. "They were already dead, whatever happened, happened maybe the day before."
'LADY OF THE DUNES' CASE SOLVED 49 YEARS AFTER GRISLY MURDER MYSTIFIED VACATION TOWN
next Image 1 of 4

A small crowd gathers outside the crime scene on Monday. (Peter Gerber)

prev next Image 2 of 4

A vehicle from the NYC Chief Medical Examiner's Office is pictured outside the apartment where Ed Lopez reportedly stabbed himself and his family to death. (Peter Gerber)

prev next Image 3 of 4

Lopez and his family were about to move to Hastings-on-Hudson in Westchester County. (Peter Gerber)

prev Image 4 of 4

An ambulance is parked outside the apartment where Ed Lopez reportedly killed himself and his family on Monday. (Peter Gerber)
Earlier that day, police said, Lopez took his children and a neighbor to the nearby Intrepid Sea, Air & Space Museum. Lopez, who grew up in the building, was leaving his position to become a super at a building in Hastings-on-Hudson, a Westchester County suburb, police said.
"We're looking into the fact that he was leaving that position on 86th Street to take a job in Westchester County," Chell said, suggesting that the new position and relocation could have been a source of stress for the father.
CLICK HERE TO GET THE FOX NEWS APP
Witex, known as Ola, was a teacher at the nearby Rodeph Sholom School.
The Associated Press contributed to this report.
Christina Coulter is a U.S. and World reporter for Fox News Digital. Email story tips to [email protected].