close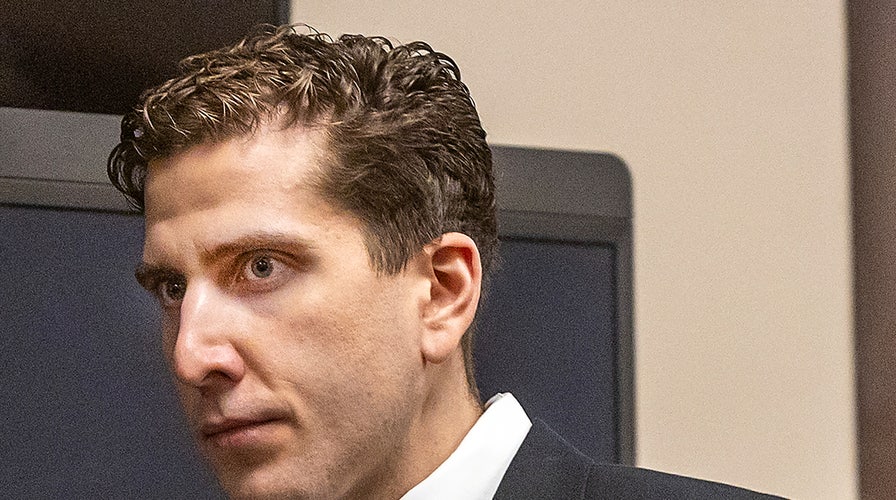 Video
Idaho murder case DNA issues raise questions about 23AndMe, Ancestry DNA: Robert Schalk
Former prosecutor and defense attorney Robert Schalk breaks down Idaho murders suspect Brian Kohberger's defense team demanding all DNA-related evidence with Arthel Neville on 'Fox News Live.'
Lawyers for the suspected Idaho student killer Bryan Kohberger aiming to dismiss the indictment against him are alleging grand jury bias, "inadmissible" and insufficient evidence and prosecutorial misconduct.
In a Wednesday filing, defense attorney Jay Logsdon revealed that Kohberger's team was raising 24 issues in support of the allegations – however, the memorandum including those details was filed under seal.
Prosecutors, whom Kohberger's team is accusing of withholding exculpatory evidence, have until Wednesday to respond, and a motion hearing is scheduled for September 1.
At a hearing on Friday, August 18, Kohberger's team sought to discredit DNA evidence in the case and called expert witnesses from across the country.
JUDGE SETS LIFE-OR-DEATH DEADLINES IN BRYAN KOHBERGER STUDENT MURDERS TRIAL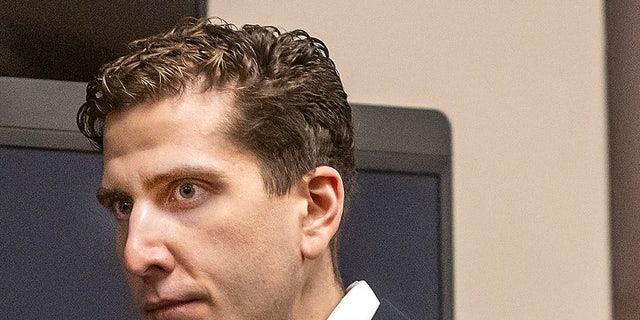 Bryan Kohberger enters the courtroom for a hearing at the Latah County Courthouse in Moscow, Idaho on June 27, 2023.  (August Frank/Pool via REUTERS)
In a probable cause affidavit made public in January, prosecutors revealed key evidence used to obtain the initial warrant for Kohberger's arrest. A subsequent superseding indictment, however, presented evidence to grand jurors behind closed doors.
According to the affidavit, police responded to a house near the University of Idaho campus on November 13, 2022, and found four students dead: Kaylee Goncalves, 21, Madison Mogen, 21, Xana Kernodle, 20 and Ethan Chapin, 20.
Read the motion (Mobile users go here)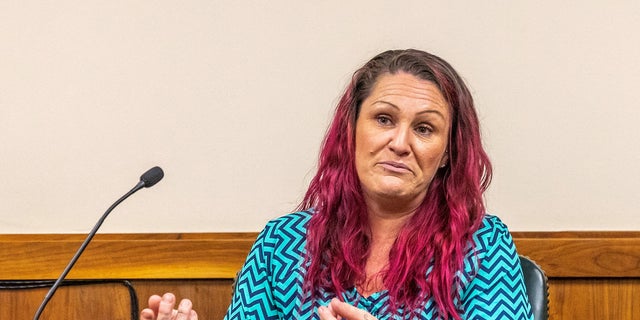 Defense expert witness Gabriella Vargas testifies about genetic genealogy and DNA databases during a hearing Friday, August 18, 2023, at the Latah County Courthouse in Moscow, Idaho. (August Frank/Pool via REUTERS)
All four had been stabbed multiple times. Some were asleep at the start of the massacre. Investigators say there was a knife sheath with Kohberger's DNA on it under Mogen's body.
BRYAN KOHBERGER KICKED OUT OF HIGH SCHOOL COP CLASSES AFTER GIRLS COMPLAINED, FORMER ADMINISTRATOR SAYS
Kohberger, who attended the neighboring Washington State University in pursuit of a Ph.D. in criminology, drove a white Hyundai Elantra, the same type of car investigators identified as the suspect vehicle, and allegedly turned his phone off before heading to and from the crime scene, according to the affidavit.
Police, citing phone records, also alleged that he stalked the victims' home on a dozen occasions before the murders and drove by once more hours afterward.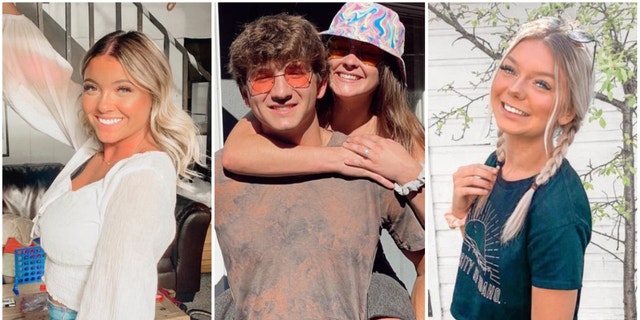 The victims of November 13 University of Idaho massacre, from left to right: Kaylee Goncalves, Ethan Chapin, Xana Kernodle and Madison Mogen. All four were stabbed multiple times in a rental house at 1122 King Road in Moscow, Idaho. (Instagram @xanakernodle / @maddiemogen / @kayleegoncalves)
BRYAN KOHBERGER ALIBI: DEFENSE ATTORNEY SAYS IDAHO MURDERS SUSPECT WAS OUT DRIVING ALONE ON NIGHT OF KILLINGS
Grand jurors could have been shown different or more in-depth evidence behind closed doors before agreeing to the indictment.
The judge entered not guilty pleas on Kohberger's behalf at his arraignment in May. Kohberger previously said, through a public defender where he was arrested in Pennsylvania, that he looked forward to being exonerated.
CLICK HERE TO GET THE FOX NEWS APP
On Wednesday, he waived his right to a speedy trial, postponing proceedings that would have begun next month.
He faces four charges of first-degree murder and a felony burglary count. If he is convicted, the maximum penalty could be death by firing squad.
Michael Ruiz is a reporter for Fox News Digital. Story tips can be sent to [email protected] and on Twitter: @mikerreports