close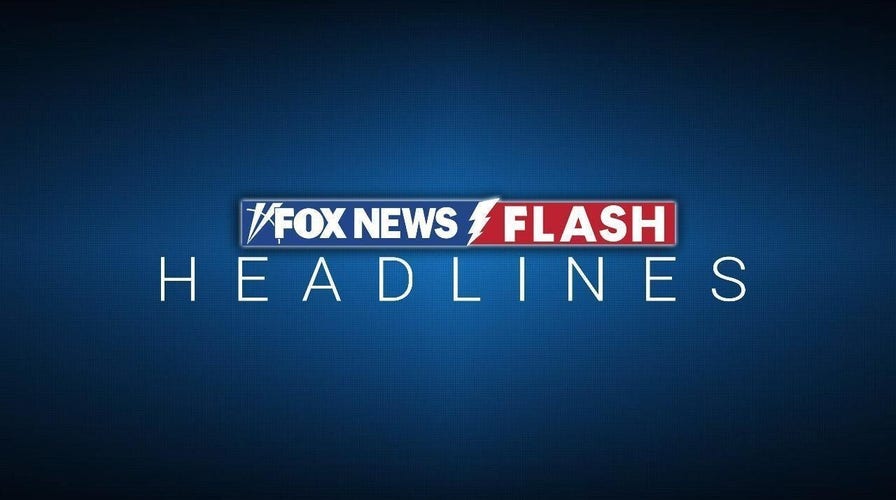 Video
Fox News Flash top headlines for March 8
Fox News Flash top headlines are here. Check out what's clicking on Foxnews.com.
Nearly a decade after a brazen diamond heist at Brussels airport, it looks like a near-perfect crime.
While one person was convicted and sentenced to five years in prison and a small part of the loot — estimated in 2013 to be worth $50 million — was recovered, 18 other people were acquitted in 2018 and four more were acquitted on appeal Wednesday, leaving it unclear whether the mastermind will ever be found.
The Brussels appeals court said in its ruling that "the elements of the investigation are not sufficiently reliable" and that they were insufficient to convict the last four defendants in the case.
8 ARMED MEN STEAL MILLIONS IN DIAMONDS FROM PLANE AT BRUSSELS AIRPORT
The robbery drew comparisons to the Hollywood movie "Ocean's Eleven" for its clean, clinical execution that left no one hurt.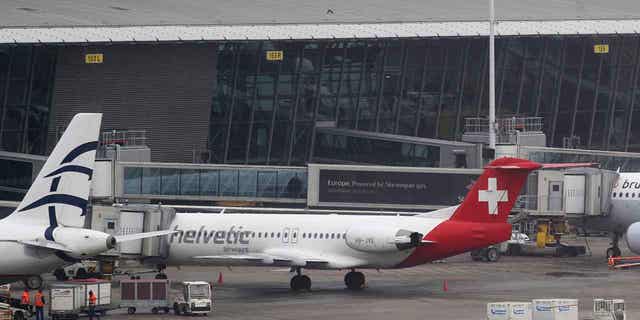 Baggage carts make their way past a Helvetic Airways' aircraft from which about $50 million worth of diamonds were stolen on the tarmac of a Brussels airport on Feb. 19, 2013. The four remaining suspects in the case were acquitted on appeal on March 8, 2023, leaving it unclear whether the mastermind will ever be found. (AP Photo/Yves Logghe, File)
On a crisp, wintry evening in 2013, eight robbers dressed in police clothing cut through security fences at Brussels international airport and headed for a Swiss-bound plane where parcels of gems from the nearby Antwerp global diamond hub were being loaded. They brandished machine guns at pilots and transport security officials, got into the hold of the plane and took off with 120 parcels.
BELGIUM SAYS 31 PEOPLE IN 3 DIFFERENT COUNTRIES DETAINED IN $50 MILLION DIAMOND HEIST
It barely took five minutes and none of the 29 passengers on the plane knew anything was happening. Because of the perfection of the operation, there were immediate suspicions there was help from inside the airport.
Investigators thought they were close to finding the robbers several times, especially three months later when they detained several dozen people in a three-nation sweep and recovered some of the diamonds. But the courts found the evidence unconvincing.
CLICK HERE TO GET THE FOX NEWS APP
"There were so many elements that were presented as overwhelming evidence, but after a close look appeared to be deformed, and badly interpreted," said defense lawyer Benjamine Bovy, adding that the those looking into the case were too fixed on one scenario only.
"The mountain gave birth to a mouse," Bovy said.