close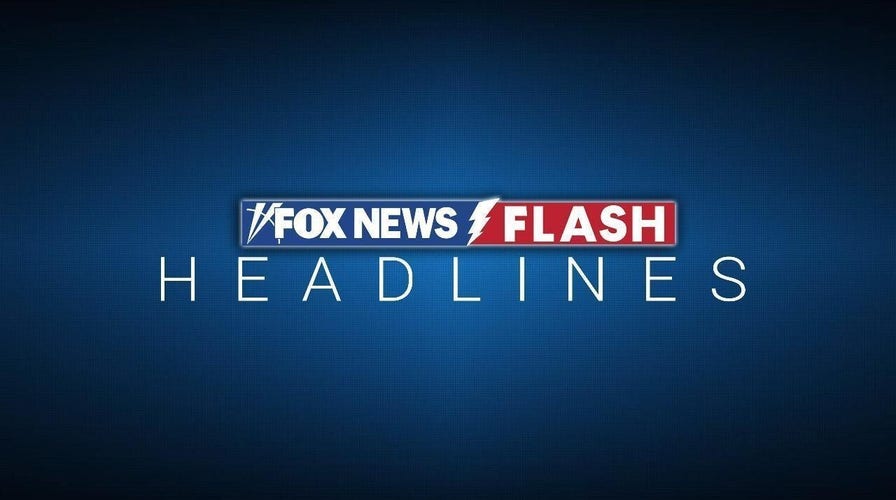 Video
Fox News Flash top headlines for May 10
Fox News Flash top headlines are here. Check out what's clicking on Foxnews.com.
A World War I soldier finally found his resting place on Wednesday after he went missing at the height of the carnage in 1917 and his remains were found four years ago.
The brutality during the 1914-1918 war was such that hundreds of thousands of soldiers were killed in Belgium's sector on the Western Front, but some were never accounted for. They often went missing in muddy fields that were churned over by relentless bombing and fighting.
Pvt. Robert Kenneth Malcolm, a stretcher bearer with the U.K. Royal Army Medical Corps, was buried at the Bedford House Cemetery in Ypres, which is at the heart of Flanders Fields. The battle zone was the scene of some of the worst fighting between allied forces that were largely made up of French and British Commonwealth troops against a force built around German soldiers.
FAMILIES OF COAST GUARDSMEN KILLED IN WORLD WAR I RECEIVE RELATIVES' PURPLE HEARTS
Of all the tens of thousands of soldiers that went missing, it left families with uncertainties for years. Even generations later, there could still be an emptiness.
"It is overwhelming for us. I'm glad he's had the dignity of a funeral now with all the marvelous support," said Jane Foster, whose great-great-uncle was Malcolm.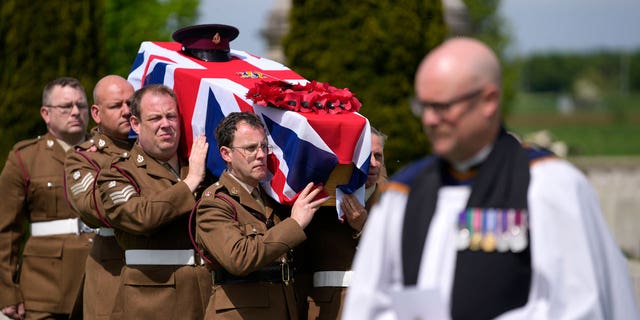 World War I soldier Pvt. Robert Kenneth Malcolm, a British national who disappeared in 1917 on Belgium's Western Front, was laid to rest Wednesday at the Commonwealth War Graves Commission's Bedford House Cemetery in Ypres, Belgium. (AP Photo/Virginia Mayo)
She said that such a burial was much more than about just herself.
"We do feel it's for everybody who has lost somebody and hasn't got a final resting place for them," Foster said.
CRUCIFIX FOUND IN DEBRIS AFTER WWI BATTLE IN FRANCE IS BEING RETURNED TO CHURCH OVER 100 YEARS LATER
Malcolm's remains were uncovered in 2019 by Belgian authorities, and his boots were stamped with 1917.
His case was solved by the U.K. defense ministry's Defense War Detectives, which seeks to identify remains when they are found and name fallen soldiers from so-called unknown graves when decisive evidence emerges about their identity.
The COVID-19 pandemic delayed the DNA investigation and contributed to the long wait between the discovery and Wednesday's funeral.
CLICK HERE TO GET THE FOX NEWS APP
Since Malcolm is no longer missing, his name will also be removed from the city's Menin Gate, the memorial in Ypres with the names of more than 54,000 soldiers, whose remains haven't been found, etched into it.