close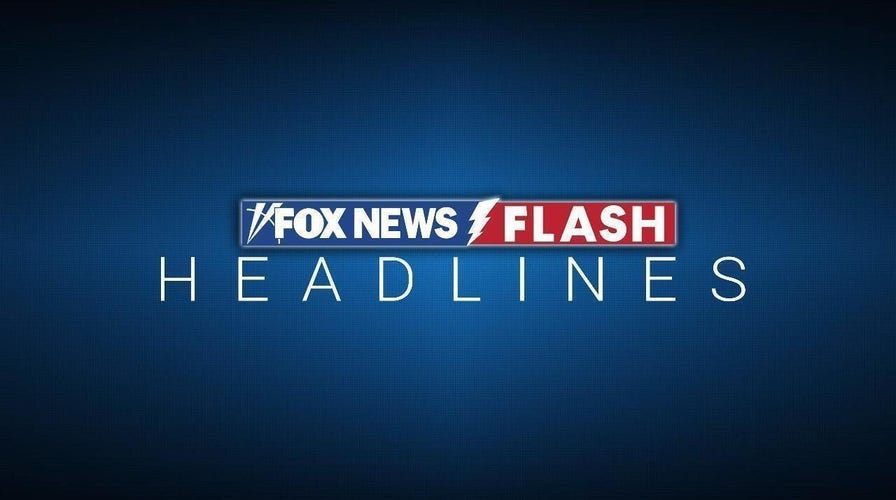 Video
Fox News Flash top headlines for August 22
Fox News Flash top headlines are here. Check out what's clicking on Foxnews.com.
Nigeria is known to have one of the most corrupt political systems in the world and many Nigerians who get rich choose to go to the United Kingdom.
Former Nigerian oil minister Diezani Alison-Madueke was charged with bribery by British police. They accused her of accepting bribes in exchange for multi-million dollar oil and gas contracts.
She served as Nigeria's petroleum minister from 2010 to 2015 under the country's former president Goodluck Johnathan.
British police said on Tuesday they had charged former Nigerian oil minister Diezani Alison-Madueke with bribery offences, saying they suspected she had accepted bribes in return for awarding multi-million dollar oil and gas contracts.
Nigeria, Africa's most populous nation and top oil producer, has one of the most corrupt political systems in the world and its former colonial ruler Britain has been a destination of choice for Nigerian kleptocrats seeking to enjoy their wealth.
Alison-Madueke, 63, served as petroleum minister from 2010 to 2015, under former President Goodluck Jonathan. She also acted as president of the Organization of the Petroleum Exporting Countries (OPEC) in 2014-2015.
"We suspect Diezani Alison-Madueke abused her power in Nigeria and accepted financial rewards for awarding multi-million pound contracts," said Andy Kelly, Head of the National Crime Agency's (NCA) International Corruption Unit.
NIGERIA'S EX-OIL MINISTER CHARGED WITH MONEY-LAUNDERING
"These charges are a milestone in what has been a thorough and complex international investigation."
Alison-Madueke was arrested in London in October 2015, a few months after leaving office, and has also been the subject of investigations in Nigeria and the United States.
She has previously denied allegations of corruption but could not be reached on Tuesday. A London lawyer who was acting for her in 2015 did not immediately respond to a request for comment.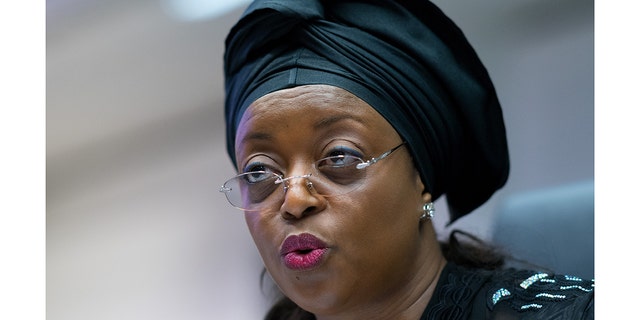 Nigeria's Diezani Alison-Madueke, Former Minister of Petroleum Resources, speaks to journalists before the start of a meeting of OPEC at their headquarters in Vienna, Austria, on June 11, 2014. (JOE KLAMAR/AFP via Getty Images)
The NCA said she was currently living in St John's Wood, an upmarket area of west London, and would appear at Westminster Magistrates' Court on Oct. 2.
It said Alison-Madueke was accused of benefiting from at least $127,000 in cash, chauffeur-driven cars, flights on private jets, luxury holidays for her family, and the use of multiple London properties.
NIGERIA COURT SEIZES EX-OIL MINISTER'S $37.5 MILLION MANSION
Charges against her also detail financial rewards including furniture, renovation work and staff for the properties, payment of private school fees, and gifts from high-end designer shops such as Cartier jewellery and Louis Vuitton goods, the NCA said.
It added that assets worth millions of pounds relating to the alleged offences had been frozen, and that it had provided evidence to the U.S. Department of Justice that enabled them to recover assets worth $53 million linked to Alison-Madueke.
Nigerian courts have also ordered the seizure of
tens of millions of dollars' worth of assets
including properties, cars, large quantities of jewellery and a gold iPhone in a series of rulings in recent years.
CLICK HERE TO GET THE FOX NEWS APP
News of the British charges comes a month after a London court ordered the confiscation of $130 million from a former Nigerian oil state governor, James Ibori, in an unrelated but equally high-profile case involving political corruption in Nigeria.
With its highly developed legal and financial industries and lucrative property market, Britain is a global money-laundering hub and the NCA's anti-corruption unit is part of the authorities' effort to stem the tide of dirty money.