close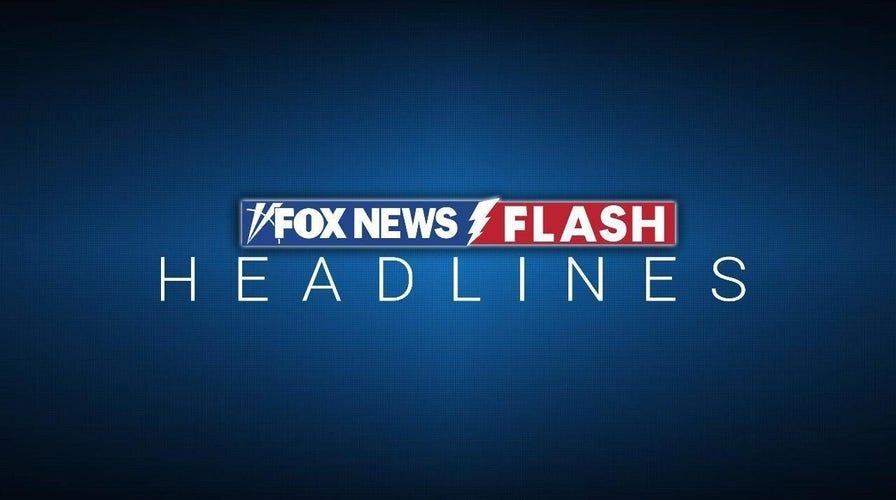 Video
Fox News Flash top headlines for May 24
Fox News Flash top headlines are here. Check out what's clicking on Foxnews.com.
The U.K. interior minister won't face investigation over allegations that she tried to pull strings after getting a speeding ticket, Prime Minister Rishi Sunak said Wednesday, in an attempt to lay to rest one of several ethics claims dogging the Conservative government.
Sunak said he had consulted his standards adviser over the claims about Home Secretary Suella Braverman and decided her actions didn't breach the code of conduct for government ministers.
But Sunak gently chastised Braverman, saying "a better course of action could have been taken to avoid giving rise to the perception of impropriety."
The case centers on a speeding ticket Braverman got last year, when she was the U.K. attorney general. The Sunday Times reported that Braverman had asked civil servants to arrange a private speed-awareness session for her, rather than the usual group course for drivers who commit minor offenses. The newspaper said that civil servants refused to get involved.
In a letter to Sunak, Braverman said she had made inquiries about doing the driving course in a way that maintained her "security and privacy" as a senior government minister with police protection.
BRITISH INTERIOR MINISTER BRAVERMAN DENIES THAT SHE TRIED TO PULL STRINGS AFTER GETTING SPEEDING TICKET
"I recognize how some people have construed this as me seeking to avoid sanction — at no point was that the intention or outcome," Braverman said.
She said she ultimately opted to pay a fine and receive demerit points on her license rather than taking the course.
"I regret that my attempt to find a way to participate in the course in a manner that would have satisfied these (security and privacy) concerns has enabled some to construe a potential conflict of interest," Braverman said.
Braverman is a favorite of the right wing of the governing Conservative Party who has championed the U.K.'s controversial plan to send asylum-seekers who cross the English Channel on a one-way trip to Rwanda.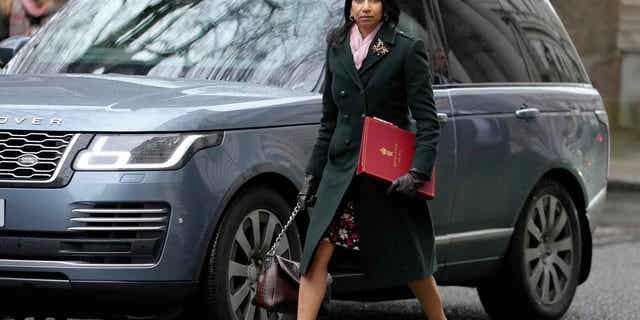 Britain's Home Secretary Suella Braverman arrives for a Cabinet meeting at 10 Downing Street in London, England, on March 28, 2023. Braverman has brushed off reports that she tried to pull strings after getting a speeding ticket. The allegations will not be investigated. (AP Photo/Kirsty Wigglesworth, File)
Sunak promised a government of "integrity, professionalism and accountability" when he took office in October after three years of tumult under predecessors Boris Johnson and Liz Truss. But he has lost several ministers to rule breaches.
Cabinet minister Gavin Williamson quit in November over bullying allegations, Conservative Party chairman Nadhim Zahawi was fired in January for failing to come clean about a tax dispute, and Dominic Raab quit as deputy prime minister last month after an investigation found he had bullied civil servants.
UK HOME SECRETARY FACES BLOWBACK, CALLS TO STEP DOWN AFTER CALLING MIGRANT CRISIS AN 'INVASION'
Sunak himself is also being investigated. A parliamentary watchdog is studying whether he properly disclosed his wife's interest in a company that stands to benefit from a big boost to government-funded childcare.
Johnson, who resigned in July, is also back in the spotlight. The former prime minister, who was fined last year for breaking his own government's pandemic lockdown rules in the so-called partygate scandal, has been reported to police again over more potential breaches of COVID-19 restrictions.
Johnson was reported by civil servants over alleged visits to Chequers, the prime minister's official country retreat, as well as potential breaches in the leader's Downing Street residence.
The Metropolitan Police force and Thames Valley Police said they were assessing details relating to incidents between June 2020 and May 2021. Johnson denies wrongdoing.
CLICK HERE TO GET THE FOX NEWS APP
The material came to light as lawyers were helping Johnson prepare his submissions and testimony to Britain's upcoming public inquiry into how the country handled the COVID-19 pandemic.
On Wednesday, retired judge Heather Hallett, who is chairing the probe, chastised officials for trying to withhold parts of Johnson's diaries and his WhatsApp messages from the inquiry. She said that "the entire contents of the specified documents are of potential relevance to the lines of investigation being pursued by the Inquiry."