Brendan Fraser is expressing his gratitude after receiving an Oscar nomination for his role in "The Whale."
The 54-year-old actor plays Charlie, a 600-pound gay man who believes his life is coming to an end.
"I'm absolutely overjoyed and deeply grateful to The Academy for this recognition and for recognizing Hong Chau's beautiful performance and Adrien Morot's incredible makeup," Fraser said in a statement to Fox News Digital.
'THE WHALE' STAR BRENDAN FRASER REFLECTS ON EMOTIONAL HOLLYWOOD COMEBACK: 'I JUST BROKE OUT CRYING'
Fraser was nominated for Best Actor in a Leading Role, as he was praised for his comeback performance.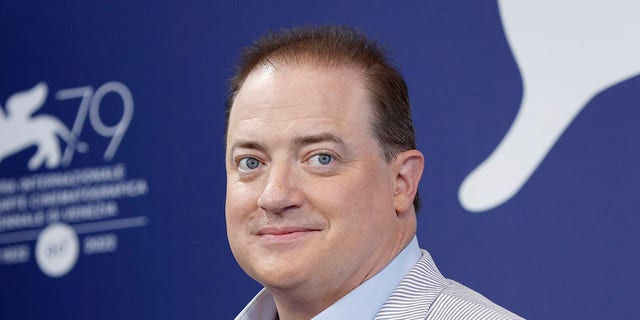 Brendan Fraser is expressing his gratitude after receiving an Oscar nomination for his role in "The Whale."
(John Phillips/Getty Images)
"I wouldn't have this nomination without Darren Aronofsky, Samuel D. Hunter, A24 and the extraordinary cast and crew who gave me the gift of Charlie. A gift I certainly didn't see coming, but it's one that has profoundly changed my life. THANK YOU!"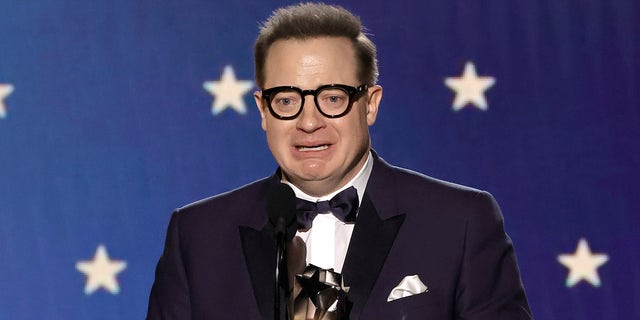 "The Whale" star Brendan Fraser delivered an emotional acceptance speech at the Critics Choice Awards.
(Kevin Winter)
Fraser received multiple five-minute standing ovations at several film festivals in 2022 for his performance.
The actor is up against "Elvis" star Austin Butler, "The Banshees of Inisherin's" Colin Farrell, "Aftersun" actor Paul Mescal and "Living's" Bill Nighy for the Best Actor in a Leading Role category.
Celebrity friend Sarah Michelle Gellar congratulated Fraser on his nomination, as the "Buffy the Vampire Slayer" star shared a photo of the two on Instagram.
BRENDAN FRASER BREAKS DOWN IN TEARS, 'THE WHALE' RECEIVES SIX-MINUTE STANDING OVATION AT VENICE FILM FESTIVAL
Gellar posted a throwback snap on the red carpet with the caption, "Brendan Fraser Oscar nominee #brenaissance"
She additionally shared a video of the nomination on her Instagram Story writing, "Yup – in my bathrobe sobbing."
 

 
 

 
 
View this post on Instagram
 

 
 
 

 
 

 
 
 

 
 
Fraser and Gellar have formed a longtime friendship over the years as they both starred in the 2007 film, "The Air I Breathe."
"The Whale" role represents a major comeback for Fraser, as it is his first leading role in almost a decade. "The Mummy" star also landed roles in the highly anticipated Martin Scorsese western "Killers of the Flower Moon," alongside Leonardo DiCaprio, and in "Behind the Curtain of Night" with Marcia Cross and "Yellowstone" actress Dawn Olivieri.
CLICK HERE TO SIGN UP FOR THE ENTERTAINMENT NEWSLETTER
Meanwhile, last week fans were shocked as they received a surprise visit from the Oscar nominee at the double feature screening of "The Mummy" and "The Mummy Returns" in London.
The two films were showcased at The Prince Charles Cinema, while Fraser was welcomed with another standing ovation for his special guest appearance.
CLICK HERE TO GET THE FOX NEWS APP
"I am proud to stand before you tonight. This is a film that was made in Britain. You should know that! Even the second one, too. Be proud. Thank you for being here," Fraser remarked.
"We had no idea what kind of movie we were making when we shot this. We didn't know if it was a drama or a comedy or an action or a horror picture or a romance… all the above. We had no idea until it tested in front of British audiences. Thank you for that."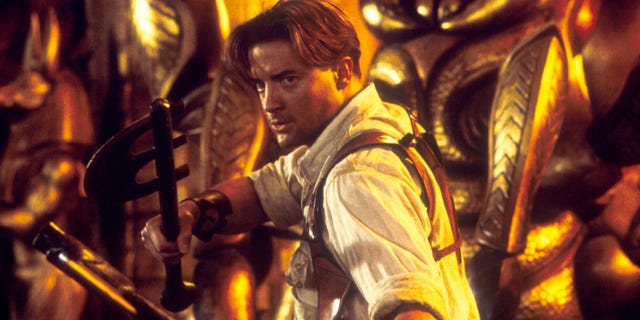 Brendan Fraser starred in "The Mummy Returns," which was released in 2001.
(Keith Hamshere/Universal Studios)