close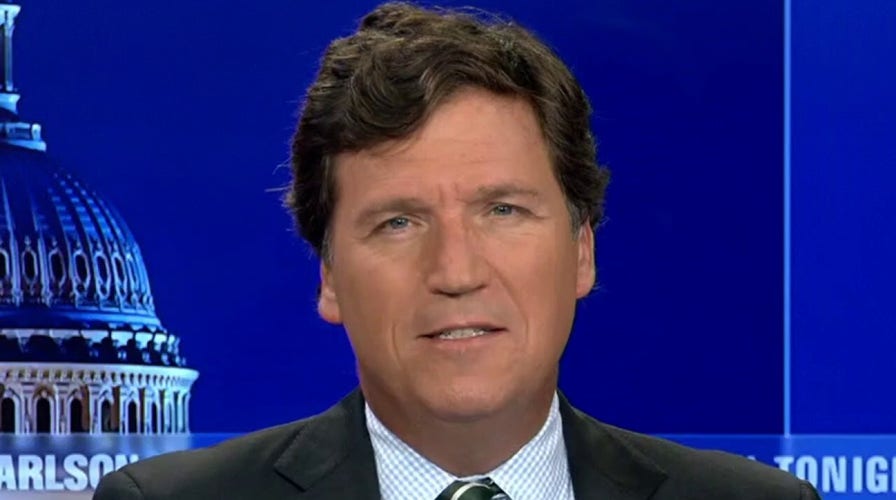 Video
Tucker Carlson: Self defense is becoming illegal
WARNING: Graphic footage—Fox News host Tucker Carlson voices his concerns over rising crime on 'Tucker Carlson Tonight.'
Brazil's newly elected leftist leader Luiz Inácio Lula da Silva is moving to roll back the surge of gun ownership under his predecessor Jair Bolsonaro through a variety of laws and reforms.
Since being elected three months ago, Wall Street Journal reported that Lula has reversed loose gun laws passed under Bolsonaro, suspended new firearm registrations, and changed the maximum number of guns a person can own from six to three.
"It's time to put down your weapons, weapons that should never have been wielded," the newly elected president said after narrowly winning the contentious and disputed election in October. "Guns kill and we choose life."
In April, Lula plans to pass a presidential decree that will require gun owners to turn over any guns that exceed the three-per-person rule or be subject to arrest.
BRAZIL'S LULA USES WOMEN'S DAY TO TOUT NEW SPENDING PLANS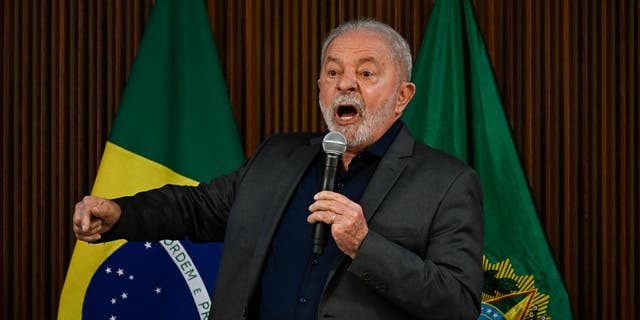 Brazilian President Luiz Inacio Lula da Silva used International Women's Day to stump for dozens of new state expenditures aimed at funding women's interests. (MAURO PIMENTEL/AFP via Getty Images)
"Any gun that is not declared will be considered an illegal weapon…they'll be committing a crime," Brazil's justice minister, Flávio Dino, told the Wall Street Journal.
Illegal guns will reportedly lead to prison time of two to four years along with a fine.
It is estimated that out of the roughly 3 million guns that are currently registered in Brazil, 1.6 million of them were purchased during Bolsonaro's four-year term.
BRAZIL'S FORMER PRESIDENT BOLSONARO APPLIES FOR U.S. TOURIST VISA: REPORTS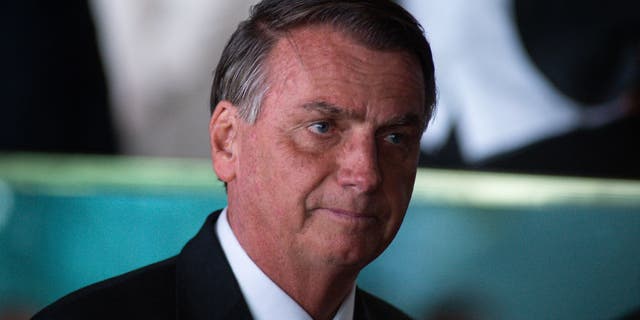 Former President of Brazil Jair Bolsonaro looks on after a press conference two days after being defeated by Lula da Silva in the presidential runoff  (Andressa Anholete/Getty Images)
Government figures suggest that only 60% of people have agreed to register their guns so far.
Wall Street Journal interviewed some gun enthusiasts at a shooting range in Brazil who suggested that they should have the same rights as people in the United States.
"They can in the U.S., so why can't we?" Lizandra Pascoal said to the outlet.
Lula's Workers' Party has used the United States to bolster its own position on guns by running campaign ads highlighting school shootings there and asking, "Is this what you want for Brazil?"
CLICK HERE TO GET THE FOX NEWS APP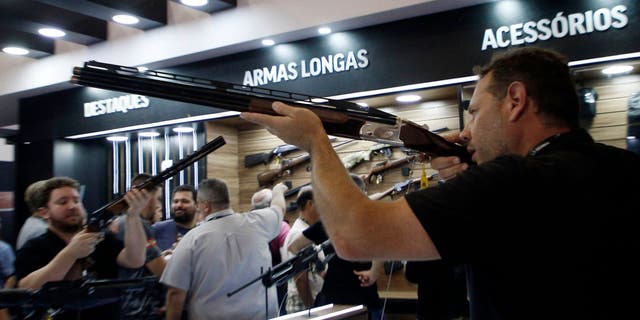 A visitor holds a rifle during the Shot Fair Brasil, an arms exhibition held at the Expoville Conventions and Exhibitions Centre in Joinville, Santa Catarina State, Brazil, on August 5, 2022. (ALBARI ROSA/AFP via Getty Images)
Wall Street Journal reported that Brazil had more homicides than anywhere in the world in 2017 and that number dropped to a 15-year-low in 2022 after Bolsonaro took over but anti-gun advocates argue that decline began in 2018 before Bolsonaro took office and suggested a truce between rival gangs drove the decrease.
Andrew Mark Miller is a writer at Fox News. Find him on Twitter @andymarkmiller and email tips to [email protected].