close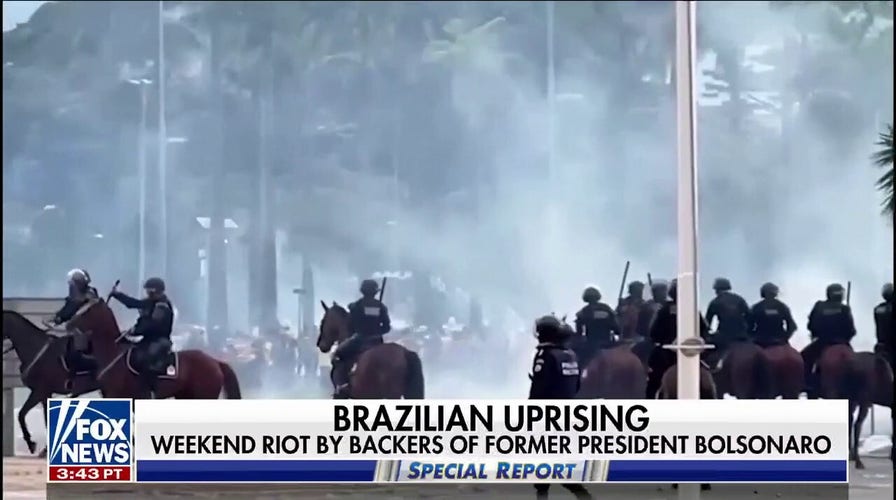 Video
Riots break out in Brazil over alleged election fraud
WARNING-Graphic footage: Fox News correspondent Amy Kellogg has the latest on President Biden's support for Brazil's new government on 'Special Report.'
Brazil's 11-day old administration braced on Wednesday under the renewed threat of mass protests by supporters of the far-right former President Jair Bolsonaro after they raided the nation's capital just three days ago.
The Sunday attacks were not only an eerie copy of the riots on the U.S. Capitol, but came just two days after the anniversary of the attack that the U.S. Congress is still reeling from.
Brazil's leftist President Luiz Inacio Lula da Silva took precautionary measures to bolsters security nationwide on Wednesday after renewed calls to "retake power" were circulated on flyers and social media by pro-Bolsonaro groups.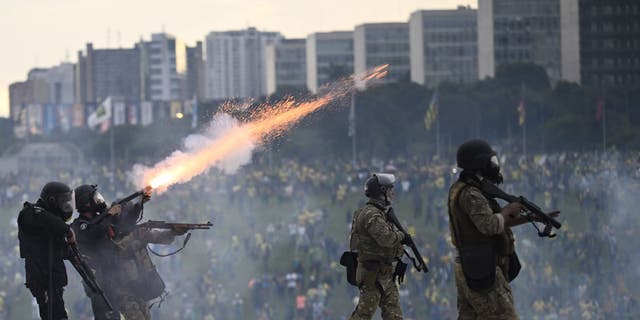 Supporters of former President Jair Bolsonaro supporters clash with security forces as they raid the National Congress in Brasilia, Brazil, Jan. 8, 2023. 
(Mateus Bonomi/Anadolu Agency via Getty Images)
BRAZIL ELECTION PROTESTERS ORGANIZE MASSES WITH SOCIAL MEDIA, CODE WORDS
"We have measures for this Wednesday to reinforce security throughout the country since pamphlets of new demonstrations have been circulated," Lula's chief of staff Rui Costa said Tuesday according to Reuters.
Security officials have been ordered not to allow roadblocks or any invasion of public buildings.
A temporary ban on demonstrations has also reportedly been implemented.
Businesses found to be funding anti-democratic protests will also be fined.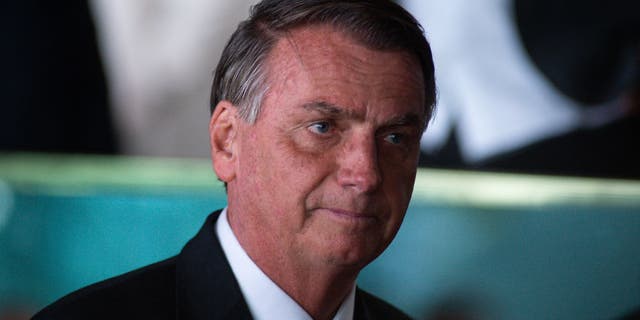 Former Brazilian President Jair Bolsonaro looks on after a press conference two days after losing to newly-elected President Lula da Silva in the presidential runoff at Alvorada Palace on Nov. 1, 2022, in Brasilia, Brazil. 
(Andressa Anholete/Getty Images)
BRAZIL ARRESTS RISE TO 1,500 AFTER PRO-BOLSONARO ATTACK ON CAPITAL
Bolsonaro lost a runoff election to da Silva in November in a tight race, with da Silva securing 50.9% of the vote compared to Bolsonaro's 49.1%.
Bolsonaro never conceded his loss, though he allowed the government to start the transition of power to his challenger.
However, his comments suggesting that votes should be "invalidated" over alleged voting machine issues likely contributed to Sunday's violent unrest – a near copycat to what unfolded following former President Trump's failure to secure a second term in 2020.
Thousands of pro-Bolsonaro supporters stormed Brazil's Supreme Court, Congress and presidential offices.
Hundreds have since been arrested, and on Tuesday, a Brazilian Supreme Court judge ordered the arrest of top security officials for their failure to ensure proper security of the government buildings.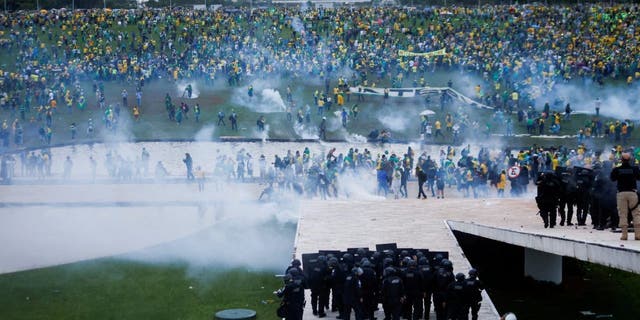 Supporters of former Brazilian President Jair Bolsonaro demonstrate against President Luiz Inacio Lula da Silva as security forces operate, outside Brazil's National Congress in Brasilia, Brazil, Jan. 8, 2023. 
(REUTERS/Adriano Machado/File Photo)
CLICK HERE TO GET THE FOX NEWS APP
The authorization of more than 100 buses full of pro-Bolsonaro protestors into the city was also cited in the arrest warrant, reported Reuters.
Bolsonaro has been in Florida since December following his loss, and President Biden has faced pressure to expel the former Brazilian president.
The Associated Press contributed to this report.
Caitlin McFall is a Reporter at Fox News Digital covering Politics, U.S. and World news.