close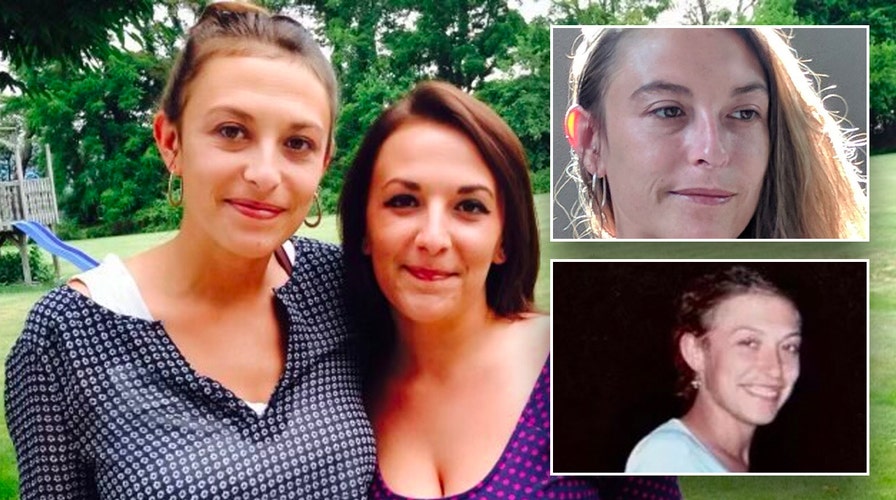 Video
Four Portland murders tied to potential serial killer labeled 'career criminal'
Fox Nation host Nancy Grace discusses the case that authorities believe is linked to Jesse Calhoun, who was previously granted early release from prison. She also weighs in after Alex Murdaugh was seen shirtless in selfies from prison.
A body has been found in the Blue River Reservoir east of Eugene, Oregon, amid a months-long search for a missing woman named Mekenna Reiley, who vanished under suspicious circumstances after police were called to a construction site near her home where workers say she arrived naked, disoriented and afraid.
Reiley, a 40-year-old speech teacher, has not been seen or heard from since April. Her keys, purse and phone were discovered at her home in Blue River.
The Lane County Sheriff's Office announced the grim discovery Sunday but said the remains had been recovered a day earlier. Authorities have not yet publicly identified the body or revealed a cause of death. A death investigation is underway.
While an official identification has not been made, Scott McKee, the private investigator hired by Reiley's family, told Fox News Digital that "it seems all indications are that it is her."
MAN SPOTTED AT OREGON STORAGE UNIT NOT CONNECTED TO MEKENNA REILEY DISAPPEARANCE, SHERIFF'S OFFICE SAYS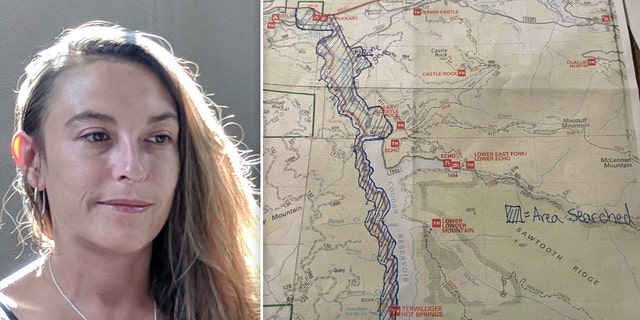 Missing Mekenna Reiley, with a map of the Oregon area where she disappeared, with a hand-drawn outline of the search area in blue ink. (Bevin Stepp)
"That's preliminary, but they will get to the actual identification during autopsy," he said.
A spokesman for the sheriff's office, which was juggling three separate wildfire evacuation orders Monday morning, told Fox News Digital investigators planned to have more information later in the week.
Reiley was reported missing April 5 after a bizarre encounter with construction workers and deputies at a job site in Blue River, about 150 miles south of Portland.
She drove there, and workers found her naked and called law enforcement. She told officers she was scared and "had nowhere safe to go," according to her sister, Bevin Stepp.
Stepp said investigators told the family Reiley appeared to have either been "roofied" or on "a lot of acid" when law enforcement arrived at the construction site, but the sheriff's office has denied making those remarks.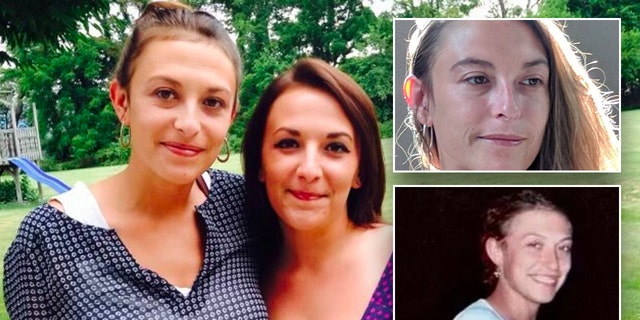 Mekenna Reiley, left, and her sister Bevin Stepp in an undated family photo. Reiley moved from her Pennsylvania hometown to Blue River, Oregon, but was last seen in April after Lane County deputies responded to a bizarre encounter at a construction site. Inset: More photos of Reiley. (Bevin Stepp)
Officially, the Lane County Sheriff's Office said only that the missing woman "was possibly suffering from a mental health crisis."
At the time she vanished, Reiley had an Arkansas-bound plane ticket and plans to visit a friend, according to her sister. Reiley, originally from Pennsylvania and the granddaughter of longtime former GOP state Rep. Merle Phillips, told relatives she wanted to move back because "she didn't feel safe out there," her sister said.
MODERN-DAY HUCKLEBERRY FINN VANISHES OFF-GRID FOR OVER A MONTH
Reiley's estranged former boyfriend has also been ruled out as a suspect despite a history of domestic violence between them and an active no-contact order, according to Stepp. It was his ex and former mother-in-law who first reported Reiley missing, she said.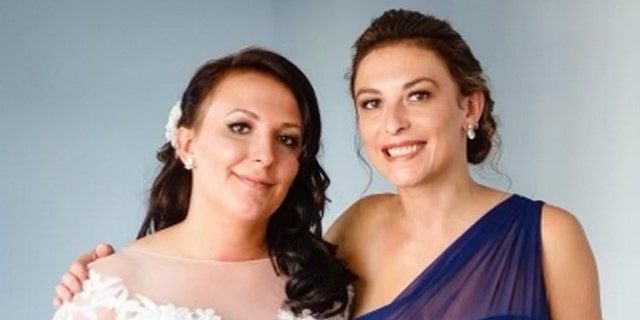 Sisters Bevin Stepp and Mekenna Reiley pose for a photo at Stepp's wedding in Pennsylvania. (Courtesy of Bevin Stepp)
Police found Reiley's phone, car, fresh groceries and pet dog Hilo at her home. Searchers later found a bag of clothes in the woods but no other signs of Reiley, according to her sister.
McKee previously told Fox News Digital that the items left behind appear inconsistent with a potential suicide.
CLICK HERE TO GET THE FOX NEWS APP
The investigation is ongoing and authorities are asking anyone with information to come forward.
Reiley is described as 5 feet, 2 inches tall and weighing around 110 pounds. She has brown hair and brown eyes. When she was last seen, she was wearing blue rain boots.
Michael Ruiz is a reporter for Fox News Digital. Story tips can be sent to [email protected] and on Twitter: @mikerreports