A bill that would abolish the IRS and replace income taxes with a national sales tax is unlikely to go anywhere in the House, a Republican predicted Wednesday morning.
"I don't think it's going to get on first base," Rep. Don Bacon, R-Neb., said in a C-SPAN interview about the Fair Tax Act.
Consideration of a bill to eliminate the IRS and eliminate the income tax was part of the deal House Speaker Kevin McCarthy, R-Calif., made with conservative members of the GOP caucus in order to secure the speaker's gavel. However, that plan has since come under criticism, and Bacon said he complained to House GOP leaders about the idea of calling up the bill on the House floor without first discussing it in the House Ways and Means Committee.
HOUSE REPUBLICANS TO VOTE ON BILL ABOLISHING IRS, ELIMINATING INCOME TAX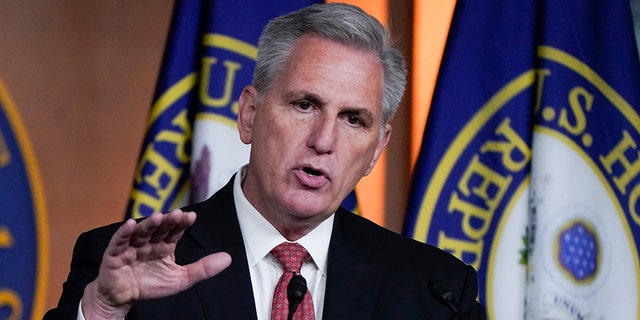 House Speaker Kevin McCarthy said he opposes legislation to abolish the IRS.
(AP Photo/J. Scott Applewhite)
"I was told initially by the speaker's office… that they're going to put this bill on the floor and vote on it up or down," Bacon said. "I raised a fit about it, I'm trying to use clean language here, because it's got to go through committee."
"It's got to be put in the Ways and Means Committee, where it can be studied by the entire committee, there can be amendments offered and marked up we call it," he added.
Bacon indicated that opposition from Democrats but also some Republicans will likely prevent it from being voted out of the Ways and Means Committee, which has jurisdiction over tax issues.
IRS TARGETED POOREST TAXPAYERS WHILE MILLIONAIRES WENT MOSTLY UNSCATHED IN 2022: REPORT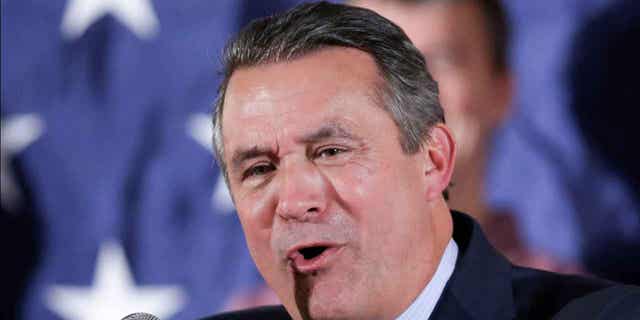 Rep. Don Bacon, R-Neb., predicted Wednesday that a bill to abolish the IRS wouldn't go anywhere in the House.
(AP Photo/Nati Harnik, File)
"I don't think it would get out of committee in the end, because there's no appetite to do a… 23% or 25% sales tax on all good purchased, or maybe higher… and there's no appetite for that," he said.
Bacon's predictions came a day after McCarthy told reporters "no" when asked if he supports the legislation, another sign the bill may linger in the Ways and Means Committee and never get a vote on the House floor.
The chairman of the committee, Rep. Jason Smith, R-Mo., told Axios that he would hold a hearing on the bill and "see where it goes from there," and that the bill would have to be successfully voted out of committee before it hits the floor.
SNOOP SCOOP: NEW GOP BILL WOULD PUT STOP TO IRS'S $600 ONLINE REPORTING REQUIREMENT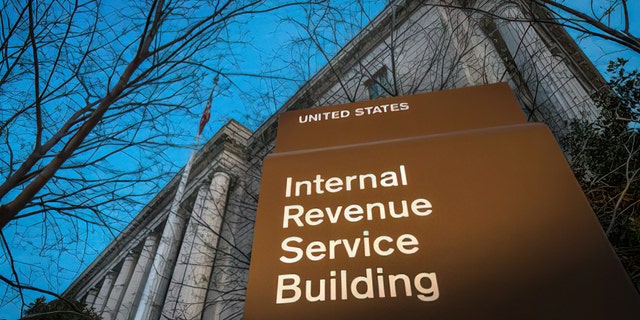 GOP legislation to end the IRS would replace income taxes with a national sales tax.
(AP Photo/J. David Ake)
Those signals are a blow to GOP supporters of the bill who say the U.S. tax code discourages economic growth and that a simpler way of taxation is needed.
CLICK HERE TO GET THE FOX NEWS APP
"The Fair Tax Act eliminates the tax code, replaces the income tax with a sales tax, and abolishes the abusive Internal Revenue Service," Rep. Jeff Duncan, R-S.C., said this month. "If enacted, this will invigorate the American taxpayer and help more Americans achieve the American Dream."