Kaley Cuoco's boyfriend may be one of the few people who didn't know about her career-making role as Penny on "The Big Bang Theory."
Tom Pelphrey revealed recently that he hadn't seen anything she had done when they first started dating, including her massively successful turn as fledgling actress and Cheesecake Factory waitress Penny on "The Big Bang Theory."
"When I first brought Kaley to New Jersey to meet my family and friends, my mom's partner — who apparently was a 'Big Bang Theory' fan — was there, and he kept calling her Penny. I had no clue what was going on," the "Love & Death" actor told W magazine in an interview published Tuesday.
"So, I pulled Kaley aside, like, 'I'm sorry, I don't understand what's happening. Why does he keep calling you Penny?' She's like, 'That's my character in 'The Big Bang Theory.' I was completely unaware. I've watched a few episodes with her since, and, obviously, she's fantastic."
'BIG BANG THEORY' STAR JIM PARSONS JOKES HE 'KNOWS WHERE ALL THE BODIES ARE BURIED'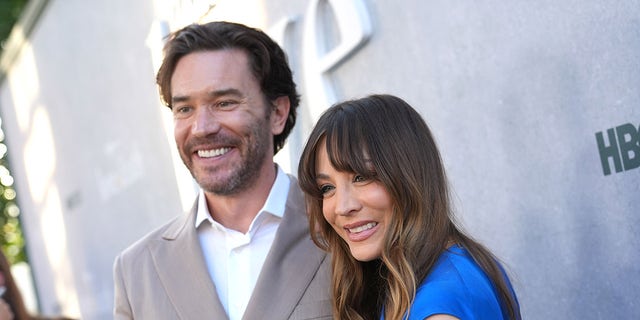 Tom Pelphrey admitted he didn't know Kaley Cuoco had been on "The Big Bang Theory" when they first started dating.  (JC Olivera/GA/The Hollywood Reporter via Getty Images)
Cuoco starred in the popular sitcom about an aspiring actress who lives across the hall from two physicists from 2007 until 2019, making it one of her most famous roles.
The show also starred Johnny Galecki, Jim Parsons and Mayim Bialik.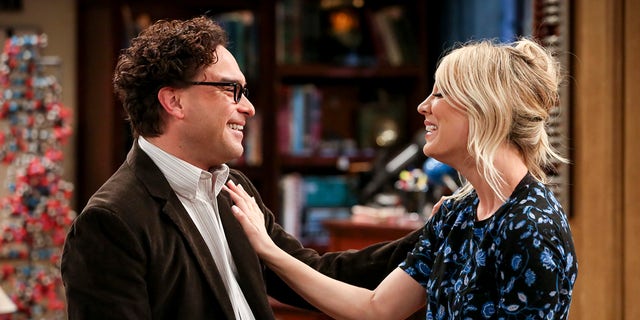 Kaley Cuoco with Johnny Galecki as Penny and Leonard on "The Big Bang Theory."  (Michael Yarish/CBS via Getty Images)
CLICK HERE TO SIGN UP FOR THE ENTERTAINMENT NEWSLETTER
Aside from "The Big Bang Theory" Pelphrey admitted he hadn't seen her in "8 Simple Rules," "Charmed," "The Flight Attendant" or anything else she'd done.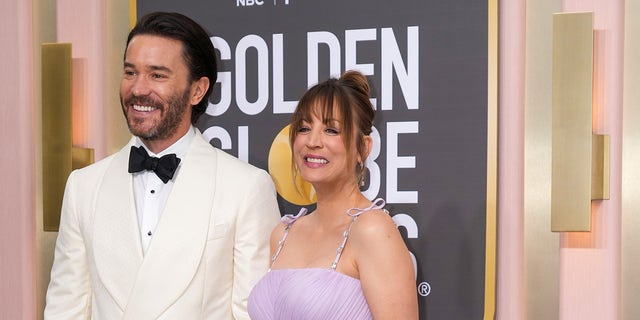 Tom Pelphrey and Kaley Cuoco met in April of last year.  (Kevin Mazur/Getty Images)
"I hadn't seen Kaley in anything," he admitted of Cuoco, whom he met in April 2022 at the "Ozark" premiere, which he starred in. "Look, I live in a cave. Before I met Kaley, I was living in upstate New York, on a dirt road, in the middle of the woods, without much Wi-Fi. She's brought me into modern times."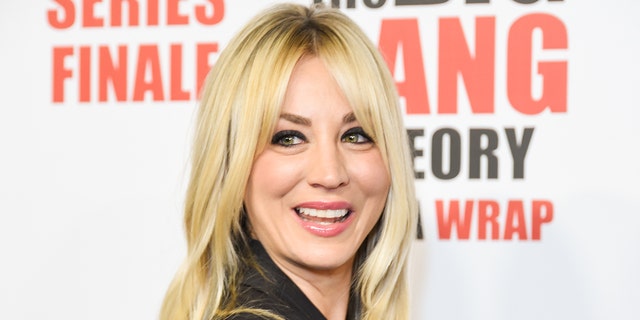 Pelphrey had not watched Cuoco in any of her acting roles except for "The Big Bang Theory." (Photo by Presley Ann/FilmMagic)
When asked about his celebrity crush as a child, he said he thought Wynona Ryder was the "most beautiful" woman he thought he'd ever seen then, but quickly added, "Now I have a crush on Kaley Cuoco — a deep and abiding crush, a love crush on Kaley."
Pelphrey also discussed their daughter Matilda whom Cuoco gave birth to in March.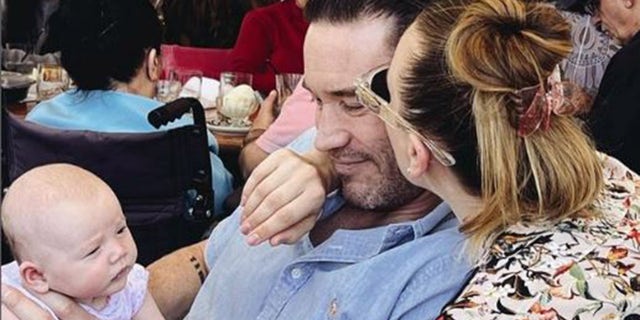 Kaley Kuoco and Tom Pelphrey's daughter Matilda was born in March.  (Kaley Kuoco/Instagram )
CLICK HERE TO GET THE FOX NEWS APP
"I see myself a little bit in her," he told the interviewer after being asked. "She's got one dimple on her left cheek, like I do. Other than that, though, I see Kaley. Kaley says she sees me, but when Matilda's kind of confused or frustrated about something, she makes these faces, and I'm like, 'Oh my god, there's your mom.'"