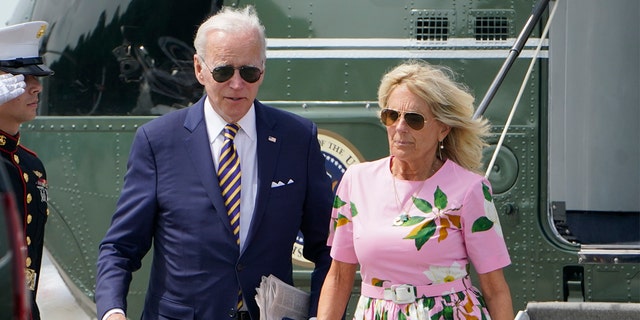 President Biden and First Lady Jill Biden are set to visit Hawaii on Monday after a lackluster response to the Maui wildfires that have left at least 110 dead.
Good morning and welcome to Fox News' morning newsletter, Fox News First. Subscribe now to get Fox News First in your email. And here's what you need to know to start your day …
'IT'S NUTS' – Americans give their verdict on Biden's controversial response to devastating Maui wildfires ahead of the first family's visit to Hawaii. Continue reading …
'SERIOUS THREAT' – California deluged by Hilary as flooding, mudslides and rain batter state. Continue reading …
NO EXCUSES – Hawaii governor says climate change 'amplified' human error in deadly Maui fires. Continue reading …
READ ALL ABOUT IT – Court documents reveal what sparked controversial police raid on newspaper. Continue reading …
SAD STATE OF AFFAIRS – Luxury retailer warns it may relocate after 166 years in liberal city thanks to 'unlivable' circumstances. Continue reading …
–
POLITICS
RACING AGAINST THE CLOCK – GOP presidential long shots work furiously to qualify for first Republican debate. Continue reading …
'OUTRAGEOUS' – Republicans react to Biden admin quietly selling border wall materials. Continue reading …
'PALMS ARE SWEATY' – Rising Republican star changes tune on Trump ahead of highly anticipated first GOP primary debate. Continue reading …
WINGS CLIPPED – Activist arrested after protesting outside NYC migrant shelter. Continue reading …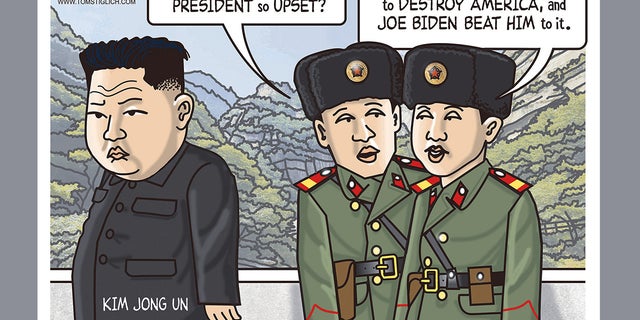 Click here for more cartoons…
MEDIA
CALIFORNIA DREAMIN' – San Francisco retailer challenges mayor to swap jobs for 180 days. Continue reading …
DECADES OF DEDICATION – Burger King cook who hasn't missed work in 27 years gets $400K in donations. Continue reading …
'THEY'LL TELL YOU IT STINKS' – NBC panel hammers the president over 'Bidenomics,' dismal polling. Continue reading …
'BEYOND ME' – Rep. Nancy Mace hits back at DeSantis' 'listless vessels' remark. Continue reading …
OPINION
JASON CHAFFETZ – Five indications Biden will not run in 2024. Continue reading …
JACK BREWER– Biden's open border worsens fatherhood crisis in America. Continue reading …
TIM GRAHAM – Think Biden has the liberal media in his pocket? You won't believe how closely they are tied together. Continue reading …
IN OTHER NEWS
LEFT BEHIND – Biden administration accused of abandoning 3 US residents held in Iran. Continue reading …
FAITH IN FOCUS – 'Hercules' actor Kevin Sorbo says Hollywood canceled him because of his Christian beliefs. Continue reading …
THE PRINCE AND THE PERV – Jeffrey Epstein claimed Prince Andrew 'likes sex more than me,' docuseries reveals. Continue reading …
NO PAIN, NO GAIN – Americans warned to 'save your pennies' as economy overheats. Continue reading …
THERE'S A BEAR AT THE DOOR: Watch as two toddlers check out the unexpected visitor at their Tennessee cabin. See video …
VIDEOS
WATCH: There's 'a lot of time' for GOP candidates to 'make their case': Kirsten Kukowski. See video …
WATCH: Biden's economy gets a D rating: Economist Peter Morici. See video …
FOX WEATHER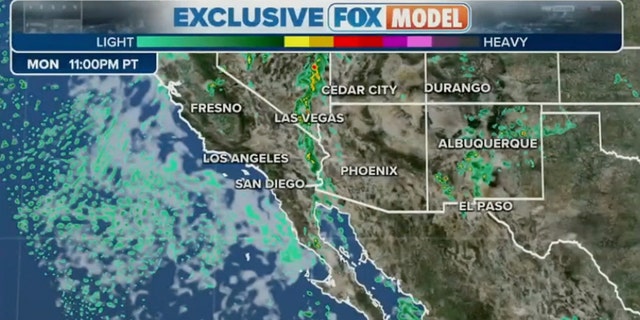 What's it looking like in your neighborhood? Continue reading…
FOLLOW FOX NEWS ON SOCIAL MEDIA
Facebook
Instagram
YouTube
Twitter
LinkedIn
SIGN UP FOR OUR NEWSLETTERS
Fox News First
Fox News Opinion
Fox News Lifestyle
Fox News Entertainment (FOX411)
DOWNLOAD OUR APPS
Fox News
Fox Business
Fox Weather
Fox Sports
Tubi
WATCH FOX NEWS ONLINE
Fox News Go
Thank you for making us your first choice in the morning! We'll see you in your inbox first thing Tuesday.