Senate Majority Whip Dick Durbin, D-Ill., on Sunday said that the classified material found at President Biden's Delaware home and the Penn Biden Center "diminishes the stature of any person who is in possession of it" and that Biden "bears ultimate responsibility."
During an appearance on CNN's "State of the Union" Durbin was pressed about whether he believed Biden had "lost the high ground" on the handling of classified documents after former President Trump was grilled on the same issue last year following classified documents being discovered at Mar-a-Lago.
"Let's be honest about it. When that information is found, it diminishes the stature of any person who is in possession of it because it's not supposed to happen," Durbin said. "Whether it was the fault of a staffer or an attorney, it makes no difference. The elected official bears ultimate responsibility."
In another part of the interview, Durbin was asked whether he was "concerned" after a Saturday night report that said the FBI found more classified documents at Biden's Wilmington home following a 13-hour search on Friday.
SENATE DEMOCRATS SUPPORT FULL INVESTIGATION INTO BIDEN DOCUMENT SCANDAL: 'IRRESPONSIBLE AND DISTURBING'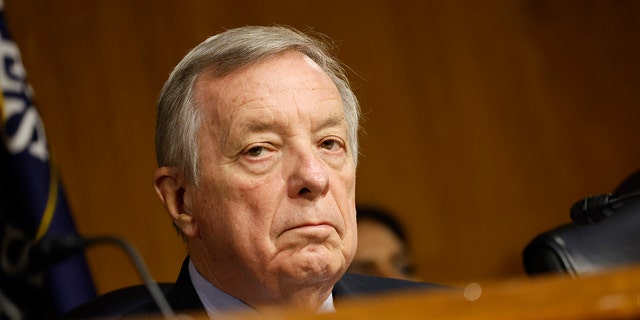 Senator Dick Durbin, a Democrat from Illinois and chairman of the Senate Judiciary Committee, during a hearing in Washington, D.C., US, on Tuesday, July 12, 2022. The hearing is titled "A Post-Roe America: The Legal Consequences of the Dobbs Decision." 
(Photographer: Ting Shen/Bloomberg via Getty Images)
"Well, I'm concerned. There's a standard that we follow when it comes to members of Congress and classified information. The door to my office is closed. The person that presents the document to me takes it out of a locked briefcase, hands it to me and watches as I read it. When I finish reading it, he takes it back, puts it in the briefcase and leaves the scene," Durbin said. "That's how carefully we review these documents. To think that any of them ended up in boxes in storage one place or the other is just unacceptable."
Durbin then pivoted to the talking point that many Democrats have repeated in recent days about Biden and the White House being "transparent," calling it a "sharp contrast" with Trump and the classified documents that were at Mar-a-Lago.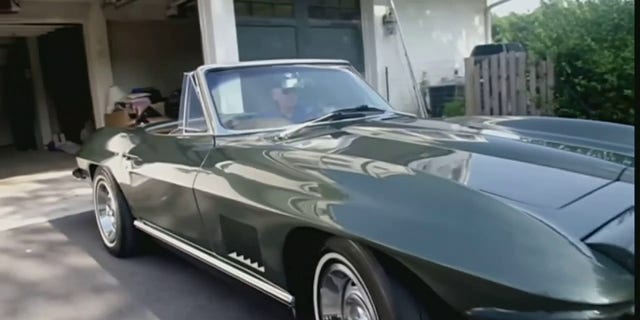 Joe Biden backs his Corvette into a garage in a campaign video released Aug. 5, 2020.
(Joe Biden for President)
BIDEN, HUNTER MAKE PRESIDENTIAL HISTORY AS FIRST FATHER-SON DUO UNDER SEPARATE INVESTIGATIONS
"Those documents should not have been in the personal possession of either Joe Biden or Donald Trump, but what happened and followed from it is significantly different," Durbin said. "Donald Trump defied those who knew the documents were in place and ultimately led to, involuntarily, a court order and a search of his Mar-a-Lago hotel resort to find out how many documents were there."
"Contrast that with Joe Biden, embarrassed by the situation, as he should have been. He invited the government agencies in to carefully look through all the boxes he had accumulated," The Illinois Democrat continued. "It's a much different approach. It is outrageous that either occurred, but the reaction by the former president and the current president could not be in sharper contrast."
Durbin's critique of Biden's handling of classified documents follows other Democrats who have been critical including, Sen. Joe Manchin, D-W.Va., who told Fox News Digital that the "reports about President Biden's mishandling of classified documents are extremely irresponsible and disturbing," and that the matter "should be investigated fully."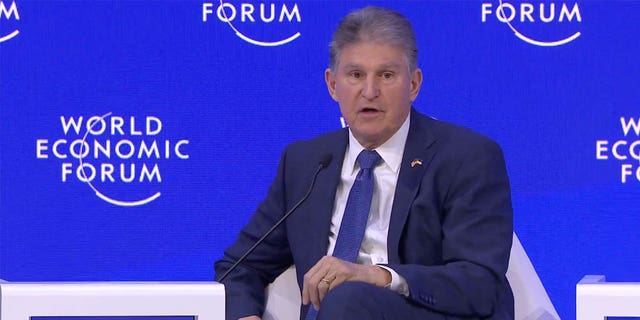 Sen. Joe Manchin called the "open press system" in the United States a "problem" during a panel discussion at the World Economic Forum in Davos, Switzerland on Jan. 17, 2023.
(Screenshot/World Economic Forum)
CLICK HERE TO GET THE FOX NEWS APP
"This news raises serious questions and the appointment of an unbiased special prosecutor to investigate the matter is the right step," Sen. Tim Kaine, D-Va., said.
Rep. John Garamendi, D-Calif., told "Fox News Sunday" last week that the classified documents scandal is "an embarrassment, no doubt about it."
Fox News' Brooke Singman, Patrick Ward, and Brandon Gillespie contributed reporting