close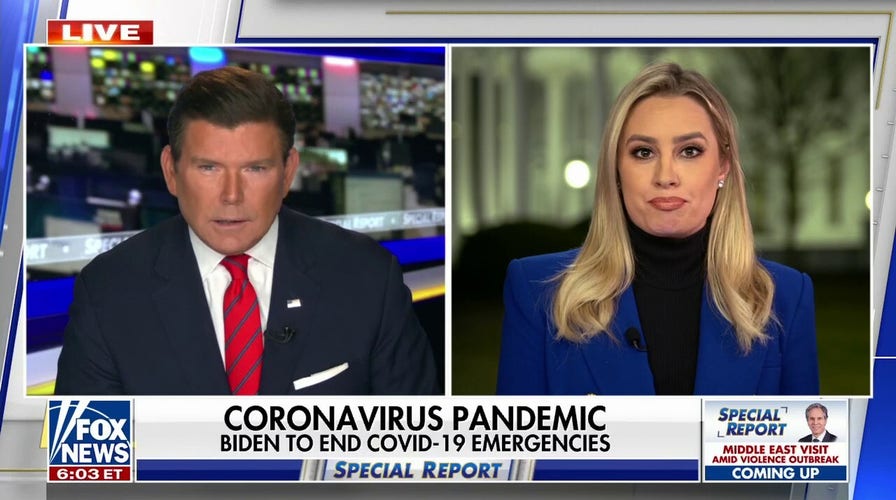 Video
Biden dismisses requests from Ukraine and Congress as he promotes his agenda
White House correspondent Jacqui Heinrich reports on Biden's denial of Ukraine's latest request and his continued silence over classified documents as he pushed his latest accomplishments on 'Special Report.'
President Biden on Monday said the U.S. would not send F-16 fighter jets to Ukraine, even as allied nations like France say they are considering all options as a major Russian offensive looms.
Speaking to reporters from the South Lawn, Biden replied with a simple "no" when asked if the U.S. would send the sophisticated warplanes to Kyiv.
Earlier in the day, French President Emmanuel Macron said "nothing is excluded" when he was asked if France would consider sending Ukraine jets.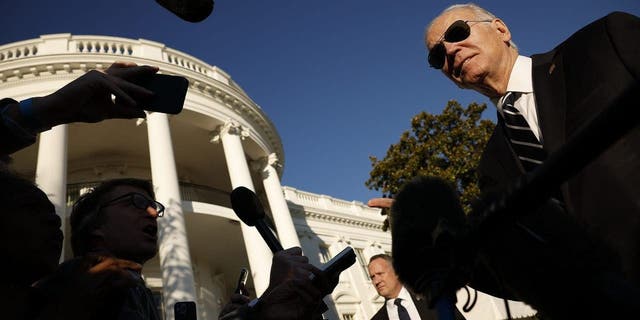 President Biden talks to reporters after returning to the White House on Jan. 30, 2023 in Washington, D.C. Biden had traveled to Baltimore to talk about how the Bipartisan Infrastructure Law's funds are slated to help replace the 150-year-old Baltimore to Potomac Tunnel.  
(Photo by Chip Somodevilla/Getty Images)
UKRAINE RECEIVING 60 BRADLEY FIGHTING VEHICLES AFTER FLEET DEPARTS SOUTH CAROLINA
Though Macron noted that certain conditions would need to be met, including the guarantee that they would not be used "to touch Russian soil," reported Radio Free Europe.
Macron's comments came during a joint news conference at The Hague with Dutch Prime Minister Mark Rutte, who also reportedly said there is "no taboo" when it comes to sending Ukraine warplanes, but he added that Kyiv has not formally requested any jets from the Netherlands.
Ukraine has been calling for fighter jets since the war broke out nearly a year ago, though it is unclear who Kyiv has formally requested warplanes from.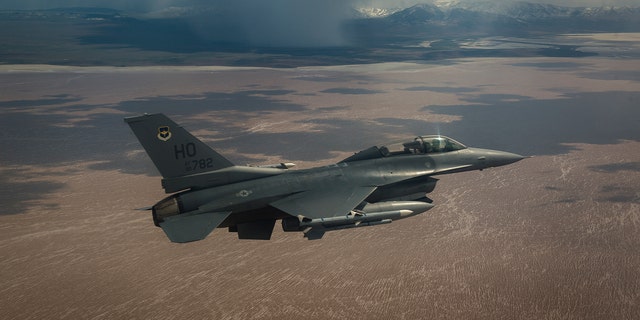 Poland, which joined NATO in 1999, aims to replace its fleet with used F-16s and train its pilots to fly them.
(U.S. Air Force photo by Staff Sgt. Andrew Lee)
UKRAINE TO INVEST $550 MILLION IN DRONES, DEFENSE MINISTER SAYS
The U.S. has long resisted sending warplanes to Ukraine, including Soviet-era jets from neighboring nations like Poland, over concerns it could escalate the war beyond Ukraine's boundaries.
Ukrainian ambassador to Germany Oleksiy Makeyev told local outlet DW that Kyiv had not formally requested warplanes from Berlin either, though Germany Chancellor Olaf Scholz said Sunday that Germany would not send warplanes to Ukraine.
Both Germany and the U.S. have reversed previous stances on security assistance for Kyiv, most recently deciding after months of deliberation to send tanks to Ukraine's front lines.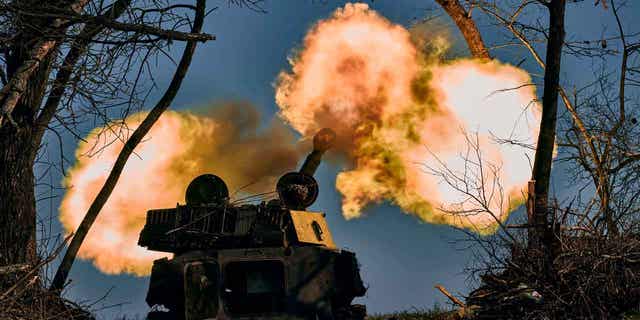 A self-propelled artillery vehicle fires near Bakhmut, Donetsk region, Ukraine, Wednesday, Nov. 9, 2022. 
(AP Photo/LIBKOS)
CLICK HERE TO GET THE FOX NEWS APP
President Volodymyr Zelenskyy on Monday championed the support of allied nations but noted that timing was important.
"Sometimes good decisions, when slowed down, end up being weak," he warned.
Caitlin McFall is a Reporter at Fox News Digital covering Politics, U.S. and World news.