close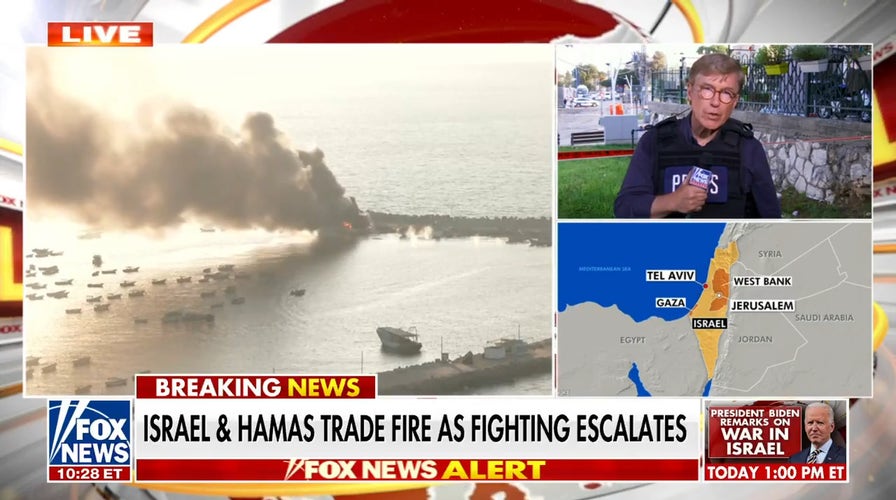 Video
Israel, Hamas trade fire as war escalates
FOX News' Greg Palkot reports from southern Israel as Iron Dome intercepts Hamas rockets.
State Department officials warned as early as 2021 that sending U.S. aid to areas controlled by Palestinian groups could serve to benefit Iran-supported terrorist groups such as Hamas.
A March 2021 internal State Department document that was obtained by the Washington Free Beacon earlier this year and verified by Fox News Digital shows officials privately communicating their concerns that a Biden administration plan to unfreeze over $360 million in U.S. funds for the Palestinian Authority could risk benefiting terror groups, a trade-off the officials argued was necessary for national security.
"We assess there is a high risk Hamas could potentially derive indirect, unintentional benefit from U.S. assistance to Gaza. There is less but still some risk U.S. assistance would benefit other designated groups," the State Department wrote in the document. "Notwithstanding this risk, State believes it is in our national security interest to provide assistance in the West Bank and Gaza to support the foreign policy objectives."
AT LEAST 40 BABIES, SOME BEHEADED, FOUND BY ISRAEL SOLDIERS IN HAMAS-ATTACKED VILLAGE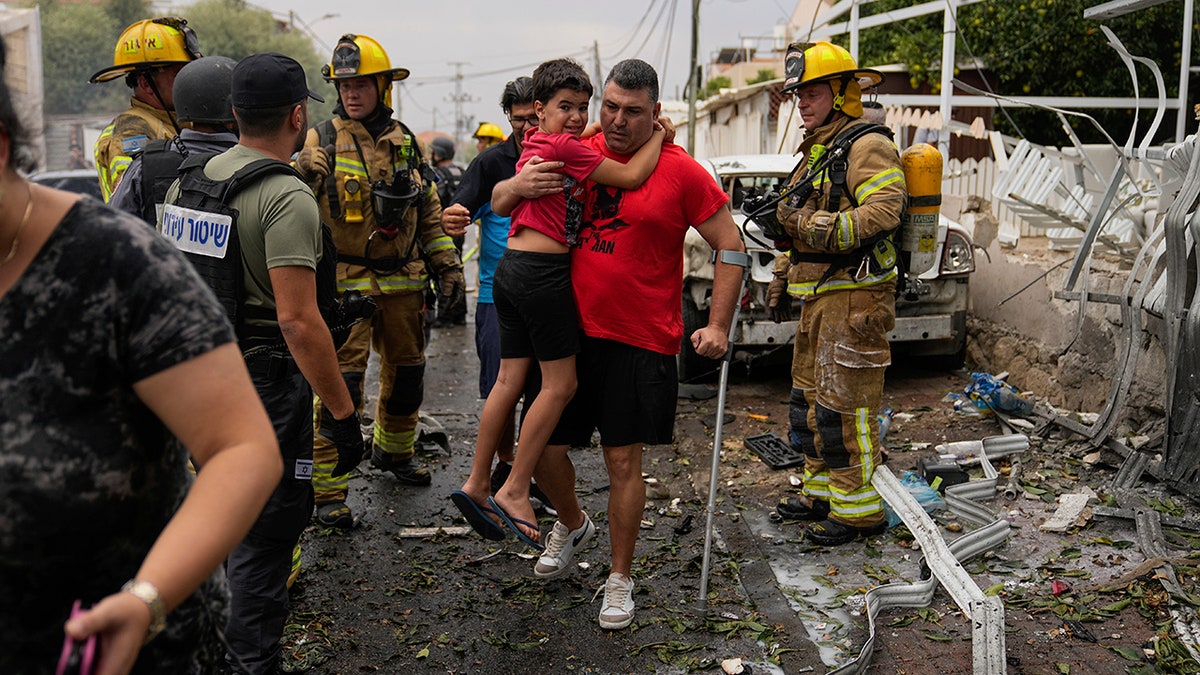 Israelis evacuate a site struck by a rocket fired from the Gaza Strip in Ashkelon, southern Israel, on Monday. (AP/Ohad Zwigenberg)
The document, a draft sanctions exemption request that was obtained through a Freedom of Information Act request, asks the Treasury Department to exempt the administration from laws designed to prevent the U.S. government from sending money to territories controlled by Palestinian terror groups. The $360 million in funds were frozen under the administration of former President Donald Trump, which cut the Palestinian Authority off from access to the money as a result of its support for terrorist organizations.
The State Department document argued that it needed broad authorities for work in the West Bank and Gaza Strip, noting that the exemption was needed because using the funds "would otherwise be prohibited by the Global Terrorist Sanctions Regulations and the Foreign Terrorist Organization Sanctions Regulations."
"Such authorization would enable activities, including assistance activities, that are critical to support the administration's efforts to advance prosperity, security, and freedom for both Israelis and Palestinians and to advance and preserve the prospects of a negotiated solution in which Israel lives in peace and security alongside a viable Palestinian state," the document states.
It is unclear if the warning made it into the final draft request. The State Department did not immediately respond to a Fox News request for comment.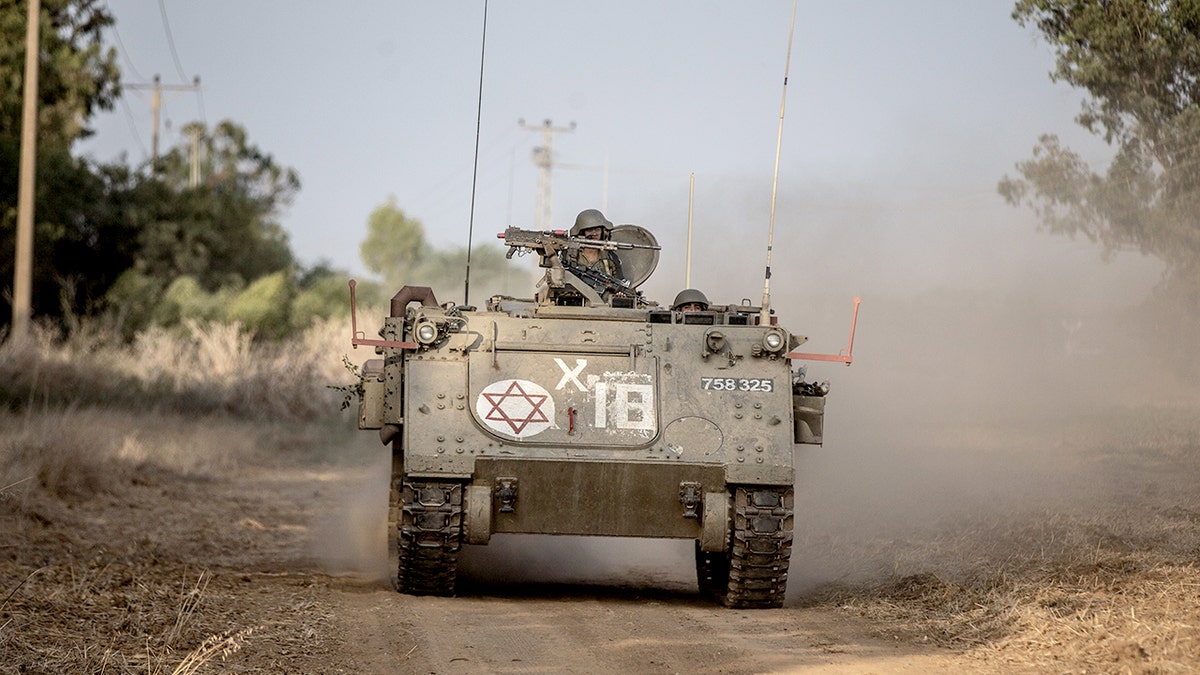 Israeli forces establish heavily armed control points along the border as Israel tightens measures by the army, police and other security forces after Hamas launched Operation Al-Aqsa Flood in Sderot, Israel, over the weekend. (Mostafa Alkharouf/Anadolu Agency via Getty Images)
LIVE UPDATES: ISRAEL AT WAR WITH HAMAS AFTER SURPRISE ATTACKS, AROUND 900 ISRAELIS DEAD
The document was circulating just a month before many Republican lawmakers were sounding the alarm about the possibility that U.S. aid could indirectly bolster terrorist groups, with Sen. Ted Cruz, R-Texas, sending a letter to the administration in April 2021 calling for an end to any Palestinian aid.
But the administration decided to move forward with plans to restart Palestinian aid just months later, something Cruz argued was an obvious mistake.
"Everyone knew that sending money and resources into the Gaza Strip would benefit Hamas," Cruz told Fox News Digital this week. "I knew it, Congress knew it, and internal documents have confirmed that top Biden administration officials knew it. Inexplicably, the Biden administration still decided it was a vital American national security interest to send money in Hamas' direction.
"Meanwhile, President Biden allowed tens of billions of dollars to flow to Iran, which finances, arms and directs Hamas. The catastrophe now unfolding is the direct and predictable result of explicit choices made by President Biden and Biden officials."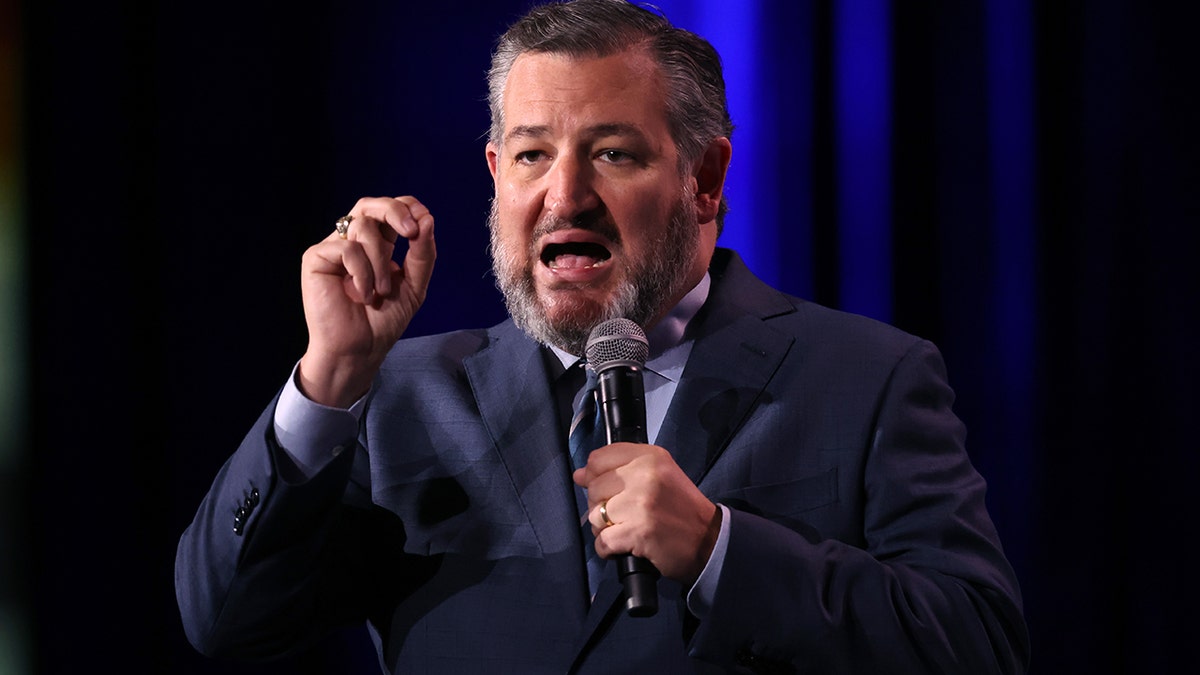 Sen. Ted Cruz, R-Texas, speaks at the Republican Jewish Coalition annual leadership meeting in Las Vegas on Nov. 5, 2021. (Scott Olson/Getty Images)
Republicans have also continued to pushback against the administration's move to fund the United Nations Relief and Works Agency (UNRWA), an organization that supports Palestinian refugees but has long been criticized for being anti-Israel, promoting antisemitism and financing terror groups.
REPUBLICANS PUSH BACK AGAINST BIDEN MOVES TO FUND CONTROVERSIAL UN PALESTINIAN REFUGEE AGENCY
Jonathan Schanzer, Senior Vice President for Research at the Foundation for Defense of Democracies, told Fox News Digital the decision to fund UNRWA has also "indirectly benefited Hamas."
"We can say for certain it indirectly benefits the Hamas government in Gaza," Schanzer said. "UNRWA provides services that the government should be providing… this has alleviated some of the Hamas government's burden in the Gaza Strip."
Schanzer also argued that the organization "should not be operating," noting that there is no longer a Palestinian refugee crisis.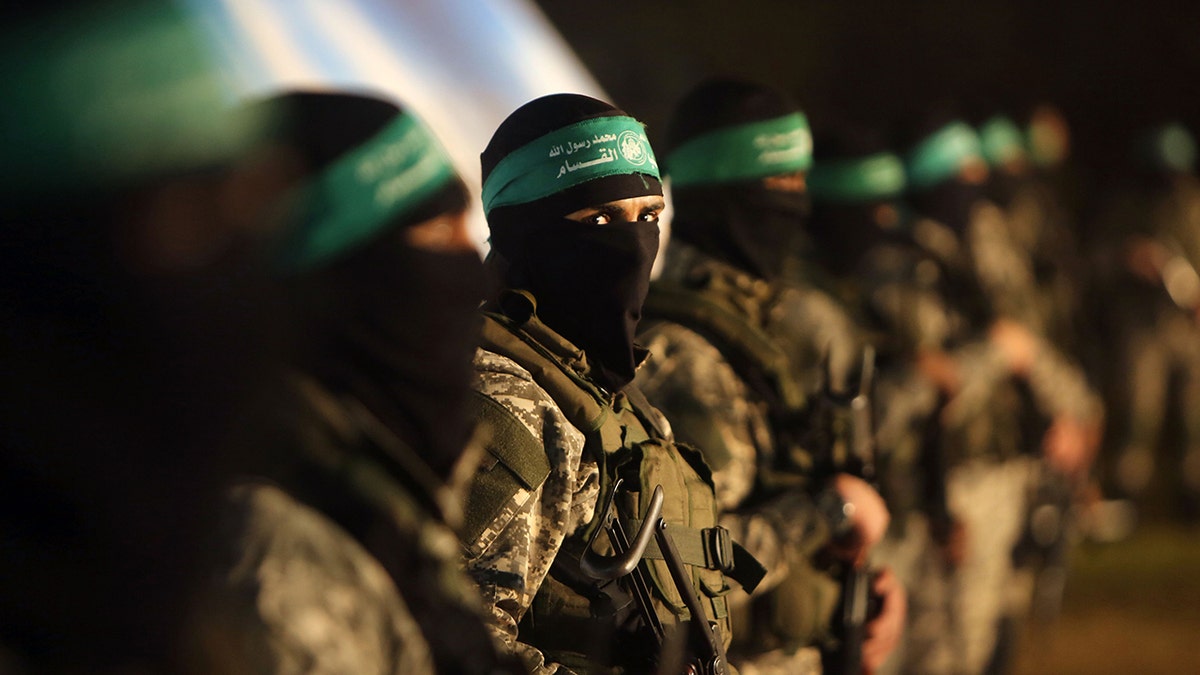 Palestinian members of the Ezzedine al-Qassam Brigades, the armed wing of the Hamas movement, take part in a gathering in Gaza City on Jan. 31, 2016, to pay tribute to their fellow militants who died after a tunnel collapsed in the Gaza Strip. (MAHMUD HAMS/AFP via Getty Images)
CLICK HERE TO GET THE FOX NEWS APP
"There are perhaps 10,000-20,000 original Palestinian refugees from the 1948 war, and perhaps one could make the argument that they should be recipients of aid from UNRWA, but the rest of the Palestianian population that receives assistance from UNRWA are the descendants of the original refugees," Schanzer said. "By providing them with support, by providing them with some kind of social safety net, this defrays the cost of government operations for the Hamas regime in Gaza."
The White House did not immediately respond to a Fox News request for comment.