close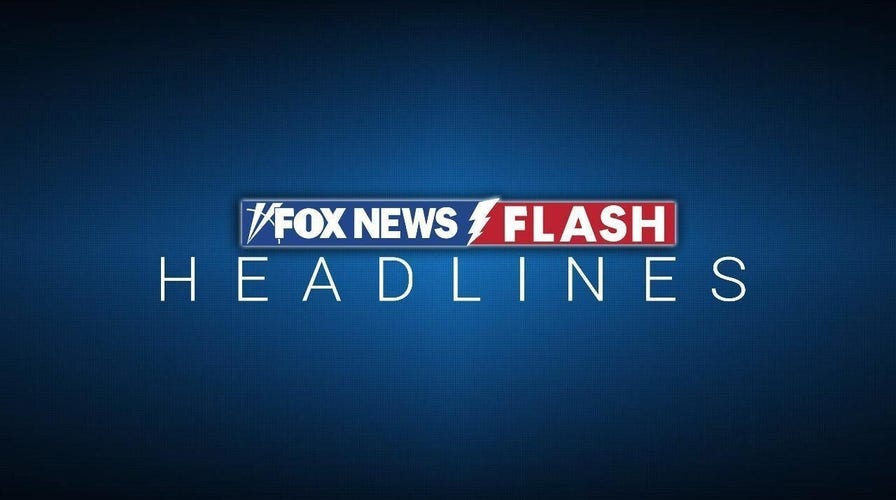 Video
Fox News Flash top headlines for May 3
Fox News Flash top headlines are here. Check out what's clicking on Foxnews.com.
A boy gunned down fellow pupils in a Belgrade school on Wednesday in a pre-planned attack, shooting dead eight plus a security guard, officials said, prompting Serbia's president to announce tougher curbs on gun ownership.
Using two handguns that belonged to his father, the 13-year-old fired first at the guard and three girls in a hallway and then shot his teacher and classmates in a history lesson, police said. The teacher and six pupils were hospitalized, some with life-threatening injuries.
Veselin Milic, head of Belgrade police, said the attacker had two guns and two petrol bombs and had planned everything carefully. "He even had … names of children he wanted to kill and their classes," he told a press conference.
Gun ownership is widespread in Serbia, which has witnessed several mass shootings over the past decade, and President Aleksandar Vucic said checks would be stepped up.
RUSSIA REDUCING VICTORY DAY CELEBRATIONS IN WAKE OF UKRAINE WAR LOSSES, DRONE ATTACKS
As Serbia prepared for three days of national mourning, Vucic announced a moratorium on new gun licenses other than for hunting, revision of existing permits and surveillance of shooting ranges and how civilians store their weapons.
The shooter, who gave himself up to police and at 13 is below Serbia's age of criminal responsibility, will be placed in a psychiatric institution, Vucic told an evening press conference, adding that both his father and mother had been arrested. The boy turns 14 on July 30.
"He was the best student. He had asked for a transfer to another class where he had three friends," Vucic said. "He was waiting for this day. He was at the shooting range with his father three times."
Interior Minister Bratislav Gasic said the suspect's father, had held the guns legally. Hundreds of thousands of weapons remain unaccounted for in Serbia after the Balkan wars of the 1990s.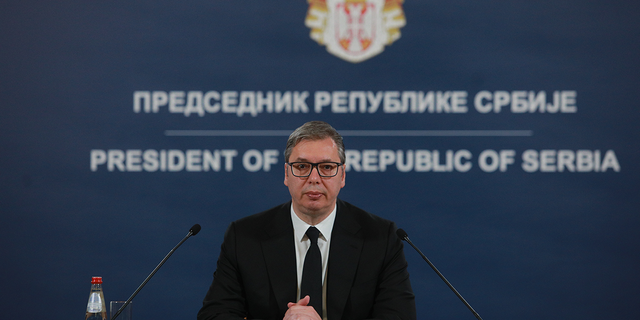 President of Serbia Aleksandar Vucic gives a news conference on the school shooting that claimed lives of at least nine people in Belgrade, Serbia on May 3, 2023. Serbia is declaring three days of mourning after a 14-year-old reportedly killed at least nine people in a school shooting in the capital. (Photo by Milos Miskov/Anadolu Agency via Getty Images)
Wednesday's shooting happened at Vladislav Ribnikar, an elementary school in Vracar, a central Belgrade district.
Evgenija, 14, said she knew the suspected gunman.
"He was somehow silent, and appeared nice and had good grades. Did not know much about him, he was not that open to everyone. I would never expect that this could happen," she told Reuters.
"I heard noises and I thought some boys, some kids were throwing firecrackers…. But then I saw the security guard falling to the ground," she said, adding that she then ran away.
BOY, 6, DEAD AFTER LION MAULING AT GAZA ZOO
'SHE MANAGED TO ESCAPE'
The interior ministry said eight children and a security guard had been killed and six children had been hospitalized along with the teacher.
Sarah el Sarag, a lawyer who lives locally and is due to send her second child to the school in September, described the dead security guard as gentle and peaceful.
"He was great guy, …a man who loved the kids. I don't know what was in the head of that child who shot him," she told Reuters.
Health Minister Danica Grujicic, a neurosurgeon who witnessed the impact of the Balkan wars, told reporters in tears that Wednesday's events were "perhaps the most horrifying experience I have had as a doctor and as a human being."

next
Image 1 of 2

 Serbian police arrested a student following a shooting at an elementary school in the capital Belgrade on May 3, 2023, the interior ministry said. (Photo by ANDREJ ISAKOVIC/AFP via Getty Images)


prev
Image 2 of 2

A photograph taken on May 3, 2023, shows flowers and candles at a makeshift memorial for the victims following a shooting at a school in the Serbian capital Belgrade . – Serbian police arrested a student following a shooting at an elementary school in the capital Belgrade on May 3, 2023, the interior ministry said. The shooting occurred at 8:40 am local time (Photo by ANDREJ ISAKOVIC/AFP via Getty Images)
Milan Milosevic said his daughter was in the classroom when the attacker burst in.
"She managed to escape. (The boy) … first shot the teacher and then he started shooting randomly," Milosevic, who had rushed to the school, told broadcaster N1.
IRANIAN REVOLUTIONARY GUARD BASE EXPLOSION KILLS 2
"I saw the security guard lying under the table. I saw two girls with blood on their shirts."
Vracar mayor Milan Nedeljkovic said doctors were fighting to save the teacher's life.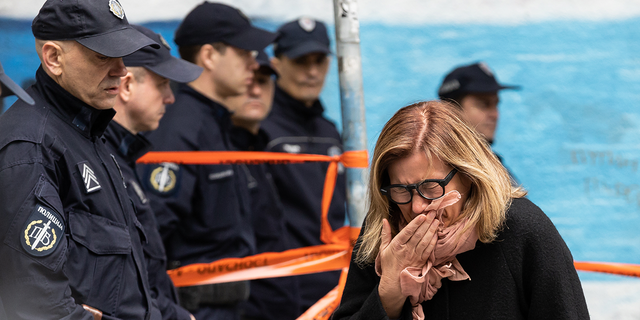 A woman reacts as she walks past police officers blocking a street near the 'Vladislav Ribnikar' elementary school on May 3, 2023, in Belgrade, Serbia. At least eight students and a security guard were killed in a shooting this morning at the school. A teenage boy was later arrested in connection with the attack. (Photo by Srdjan Stevanovic/Getty Images)
GUN CULTURE
Gun laws are very strict in Serbia but civilian gun ownership is also widespread.
According to the 2018 Small Arms Survey, Serbia globally ranked third with 39.1 firearms per 100 people, and more than 78,000 people have hunting licenses.
The survey estimate includes many weapons held illegally since the wars and unrest of the 1990s, despite authorities having issued several amnesties for owners to hand in or register illicit guns.
In the deadliest shooting in Serbia since then, Ljubisa Bogdanovic killed 14 people in 2013. Other mass shootings occurred in 2007, 2015 and 2016. All the assailants were adults.
CLICK HERE TO GET THE FOX NEWS APP
Luka 17, a student at the high school next to Vladislav Ribnikar, said Wednesday's tragedy had been long in the making.
"This is a mistake that the entire Serbian society is making for over a decade …this popularisation of violent crime through public and media, through art, through everything," he said.