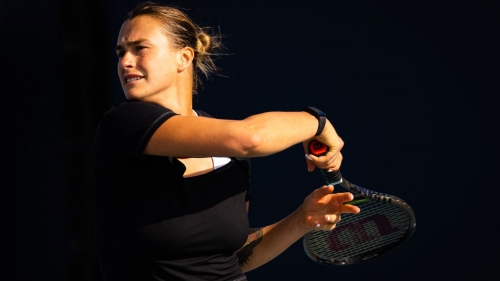 2023 Australian Open champion Aryna Sabalenka says she has been having "weird conversations" with some tennis players' teams.
Robert Prange/Getty Images

Reuters
—
Belarusian Aryna Sabalenka said she struggled to understand the "hate" she encountered in the locker room amid strained relations between some players following Russia's invasion of Ukraine.
The world number two has previously said she has nothing against Ukrainian people and felt bad for them as Moscow's action rages on. Belarus has been a staging area for the invasion, which Moscow calls a "special military operation."
"It was really tough for me because I've never faced that much hate in the locker room," Sabalenka said ahead of the Miami Open. "There are a lot of haters on Instagram when you're losing matches, but in the locker room I've never faced that.
"It was really tough to understand that there's so many people who hate me for no reason. I did nothing."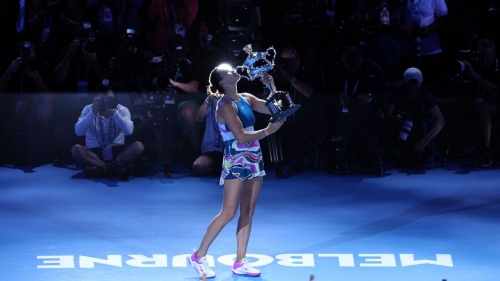 Sabalenka won the Australian Open in January.
Lintao Zhang/Getty Images
Australian Open champion Sabalenka lost in the final of Indian Wells to Elena Rybakina on Sunday.
Earlier in the tournament, Ukraine's Lesia Tsurenko withdrew from her match against Sabalenka over a panic attack triggered by a conversation with WTA chief Steve Simon about tennis's response to Russia's invasion.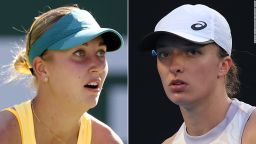 Anastasia Potapova of Russia and Iga Swiatek of Poland
Matthew Stockman/Mark Kolbe/Getty Images
Iga Swiatek: World No.1 calls for more support for Ukrainian tennis players
Sabalenka said she had been having "weird conversations" with members of some players' teams in the last year.
"It was really tough, but now it's getting better," she said.
World number one Iga Swiatek has called for more support to be offered to Ukrainian players, saying the tennis leadership was not doing enough, but two-time grand slam champion Victoria Azarenka of Belarus said that was not the case.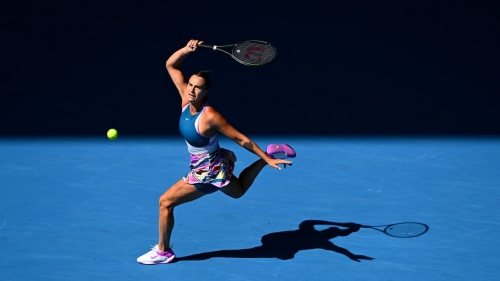 Sabalenka said she faced 'hate in the locker room.'
Quinn Rooney/Getty Images
"There are certain players that have different feelings and behaviors. Overall, I don't necessarily share the same opinion as Iga does," Azarenka said.
"I'd encourage her to look at the things that have been done before she makes comments. As a player council member, I'm happy to provide the facts. That would be a more appropriate way to have that conversation."