The full worm moon was captured in stunning images on Tuesday in skies across the globe.
The moon appeared opposite the sun in Earth-based longitude at 7:40 a.m. EST, according to NASA.
The moon would appear full potentially through early Wednesday night.
The shiny, pearly orb is seen in photos from Lebanon and Italy to San Francisco and New York City.
SCIENTISTS DEBATE WHETHER MOON SHOULD GET ITS OWN TIME ZONE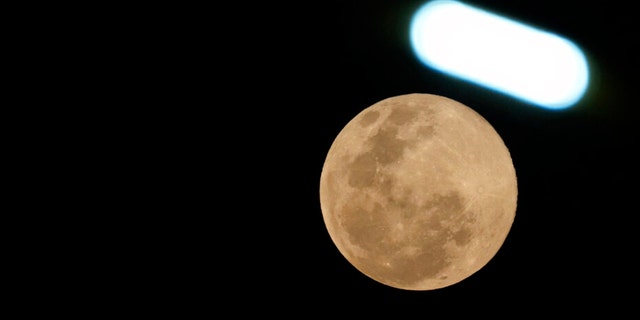 The moon shines under a street lamp in Phnom Penh Cambodia, Tuesday, March 7, 2023.  (AP Photo/Heng Sinith)
Per The Maine Farmers' Almanac, the moon is also known as the crow, crust, sap, sugar, chase, pothole, lenten or death moon.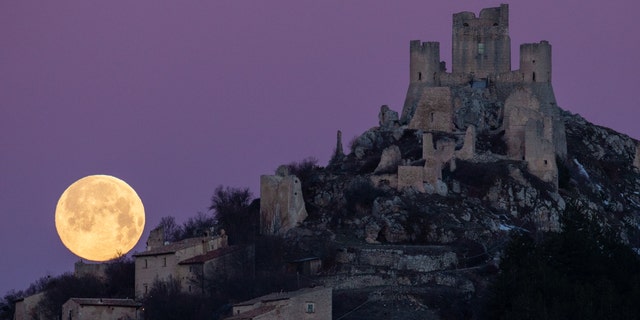 Full moon sets behind Rocca Calascio castle and village (LAquila), Italy, on March 7, 2023. March full moon is also known as the worm moon, because it coincides with the time of year when earthworms begin to emerge from the thawing soils.  (Lorenzo Di Cola/NurPhoto via Getty Images)
Northeastern Native American tribes knew it as the crow moon, due to the cawing of crows that signaled the end of winter.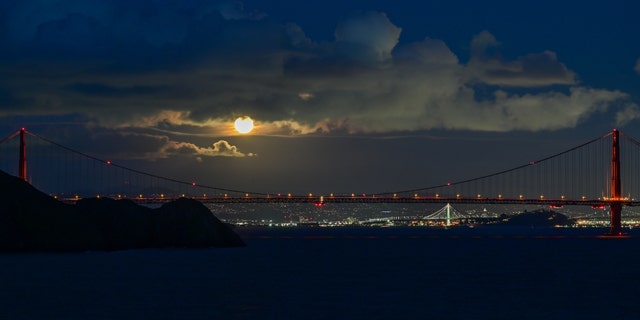 Full Worm Moon rises over the Golden Gate Bridge in San Francisco, as seen from Point Bonita of Sausalito, California, United States on March 7, 2023.  (Tayfun Coskun/Anadolu Agency via Getty Images)
The term crust moon was used because the snow cover became crusted from thawing by day and freezing by night.
JAPAN LAUNCHES $1.47B ROCKET, DESTROYS IT AFTER SECOND STAGE FAILURE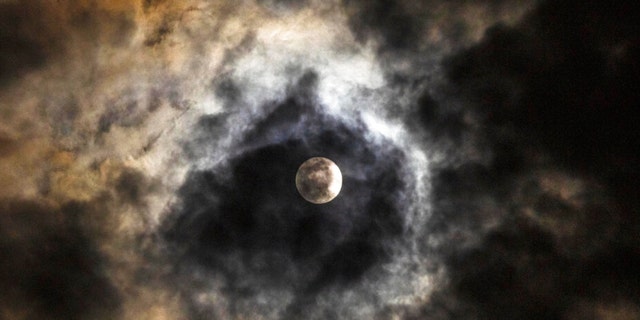 The March full moon, known as the Worm Moon, rises as it hides behind the clouds over the capital Beirut, Lebanon, Tuesday, March 7, 2023.  (AP Photo/Hassan Ammar)
The names sugar and sap moon were used because this was the tip for tapping maple trees.
Southern tribes called this the worm moon after the earthworm casts that appeared as the ground thawed.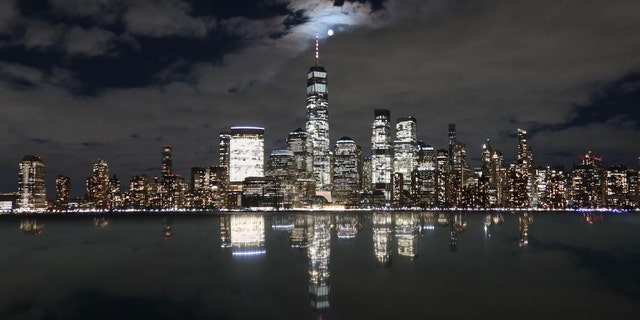 The full Worm Moon rises on a cloudy evening behind the skyline of lower Manhattan and One World Trade Center in New York City as it is reflected in the top of a monument on March 7, 2023, as seen from Jersey City, New Jersey.  (Gary Hershorn/Getty Images)
CLICK HERE TO GET THE FOX NEWS APP
The worm moon is the final moon of astronomical winter.
To note, from Thursday night into Friday morning, NASA said the bright star Spica will appear near the waning gibbous moon.