close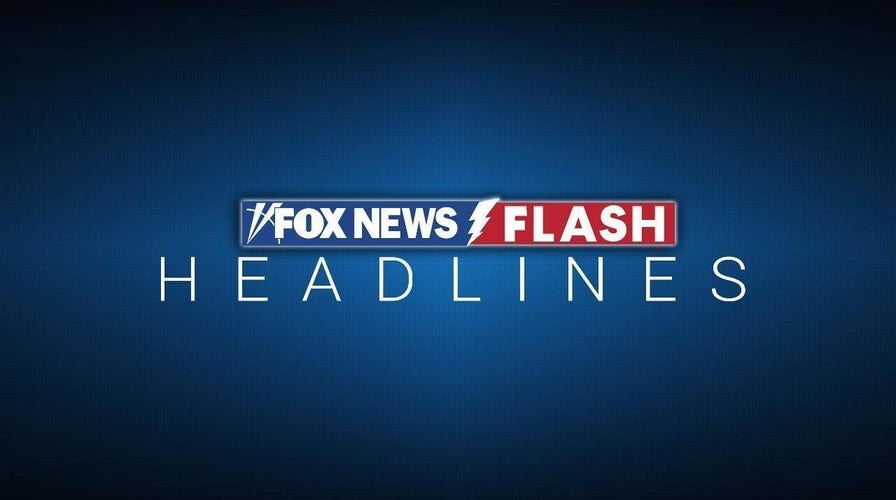 Video
Fox News Flash top headlines for January 31
Fox News Flash top headlines are here. Check out what's clicking on Foxnews.com.
Azerbaijan appealed Tuesday to the United Nations' highest court to urgently order Armenia to stop the laying of land mines and booby traps on Azerbaijani territory and disclose the location of such explosives that already have been placed, in the latest legal battle focused on the mountainous Nagorno-Karabakh region.
Azerbaijani Deputy Minister for Foreign Affairs Elnur Mammadov told judges at the International Court of Justice that his country has discovered more than 2,700 Armenian land mines since December 2021, when the court ordered both Azerbaijan and Armenia not to take any action that would aggravate their decades-long territorial dispute.
He said the mines and booby traps are a deliberate attempt by Armenia to prevent the return of Azerbaijanis forced from their homes by the conflict.
"If Azerbaijanis preparing the liberated territories for the return of those displaced cannot do so safely, how can displaced Azerbaijanis safely exercise their right to return?" Mammadov said. "The purpose and effect of Armenia's conduct are clear — Azerbaijanis are not meant to."
The claim came in hearings at the court's headquarters in The Hague in a pair of cases brought by Armenia and Azerbaijan alleging breaches of a convention preventing racial discrimination.
The legal skirmishes are playing out against a backdrop of rising tensions just over two years after the neighboring nations ended a war in Nagorno-Karabakh that killed about 6,800 soldiers and displaced around 90,000 civilians. The remote and rugged region is within Azerbaijan, but had been under the control of ethnic Armenian forces backed by Armenia since the end of a separatist war in 1994.
ARMENIA TURNS TO US FOR SUPPORT, SECURITY OFFICIAL ACCUSES AZERBAIJAN OF USING 'FORCE' TO RESOLVE DISPUTES
Russia brokered a cease-fire to end the 2020 war. It granted Azerbaijan control over parts of Nagorno-Karabakh as well as adjacent land occupied by Armenians. Russia sent a peacekeeping force of 2,000 troops to maintain order.
Mammadov said that 282 Azerbaijanis, including 33 civilians, have been killed by mines since the war ended.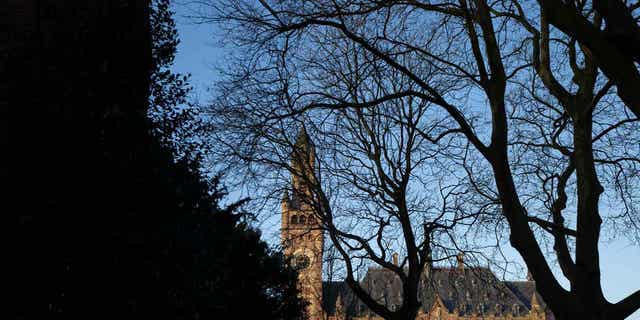 The Peace Palace housing the U.N.'s International Court of Justice, in The Hague, Netherlands, is shown on Jan. 30, 2023. Azerbaijan appealed on Jan. 31, 2023, to the United Nation's highest court to order Armenia to stop the laying of land mines on Azerbaijani territory. Azerbaijan also asked that Armenia disclose the location of such explosives that already have been placed.
(AP Photo/Peter Dejong, File)
"Armenia's planting of land mines and booby traps in or near areas where Azerbaijanis once lived — and are expected to return — specifically to terrorize Azerbaijanis must be understood in the broad context of its over three decade long campaign of ethnic cleansing and anti-Azerbaijani incitement," he said.
At hearings Monday, Armenian lawyers urged the court to order Azerbaijan to break up a road blockade that is isolating Nagorno-Karabakh, calling the action part of an act of "ethnic cleansing." Azerbaijan rejected the claim, accusing Armenia of using the dispute to create leverage in peace talks.
WHY IT MATTERS: ARMENIA DEFIANT AGAINST TURKEY, AZERBAIJAN DESPITE SHRINKING BORDERS
The road, known as the Lachin Corridor, is the only land connection between Armenia and the ethnic Armenian Nagorno-Karabakh region in Azerbaijan.
Lawyers representing Azerbaijan denied Tuesday that their request for what the court calls "provisional measures" was a tit-for-tat filing following Armenia's request that was discussed Monday. Instead, they said a court order is vital to save lives put at threat by the hidden explosives.
"The crux of the matter is this: Azerbaijanis are continuing to suffer serious injury and die because Armenia refuses to share the information that could save them," Mammadov said.
CLICK HERE TO GET THE FOX NEWS APP
The latest flare-up in tensions comes despite the court making orders just over a year ago that included ordering both nations to prevent discrimination against one another's citizens in the aftermath of the war and to not further aggravate the conflict.
The court will likely issue a legally binding ruling within weeks on the provisional measure requests by both countries.