close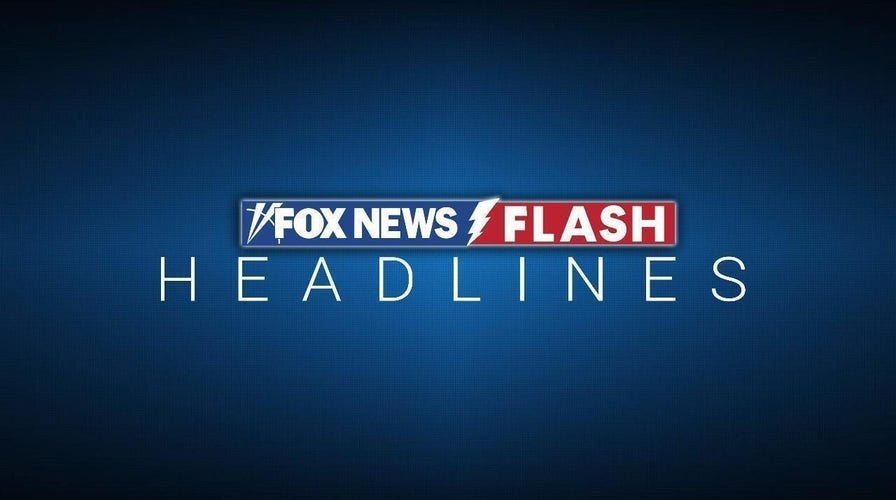 Video
Fox News Flash top headlines for October 3
Fox News Flash top headlines are here. Check out what's clicking on Foxnews.com.
Azerbaijani authorities on Tuesday arrested several leaders of the Eurasian nation's Armenian separatist Nagorno-Karabakh region.
Former separatist president Arayik Harutyunyan was arrested and brought to Baku, alongside predecessors Arkadi Gukasian and Bako Sahakyan.
Davit Ishkhanyan, the speaker of the separatist legislature, was also arrested.
Authorities in Azerbaijan arrested several former separatist leaders of Nagorno-Karabakh on Tuesday after reclaiming control of the Armenian-populated breakaway region in a lightning military operation last month, a top Azerbaijani news agency said.
Arayik Harutyunyan, who led the region before stepping down at the beginning of September, was arrested and was being brought to the Azerbaijani capital, the APA news agency said.
Arkadi Gukasian, who served as the separatist president from 1997 until 2007, and Bako Sahakyan, who held the job from 2007 until 2020, also were arrested Tuesday along with the speaker of the separatist legislature, Davit Ishkhanyan, APA said.
THOUSANDS OF ARMENIANS FLEE NAGORNO-KARABAKH AS AZERBAIJAN RECLAIMS SEPARATIST REGION
The wave of arrests come as Azerbaijani authorities move swiftly to establish their control over the region after a blitz offensive that triggered an exodus of over 100,000 people — more than 80% of its ethnic Armenian residents.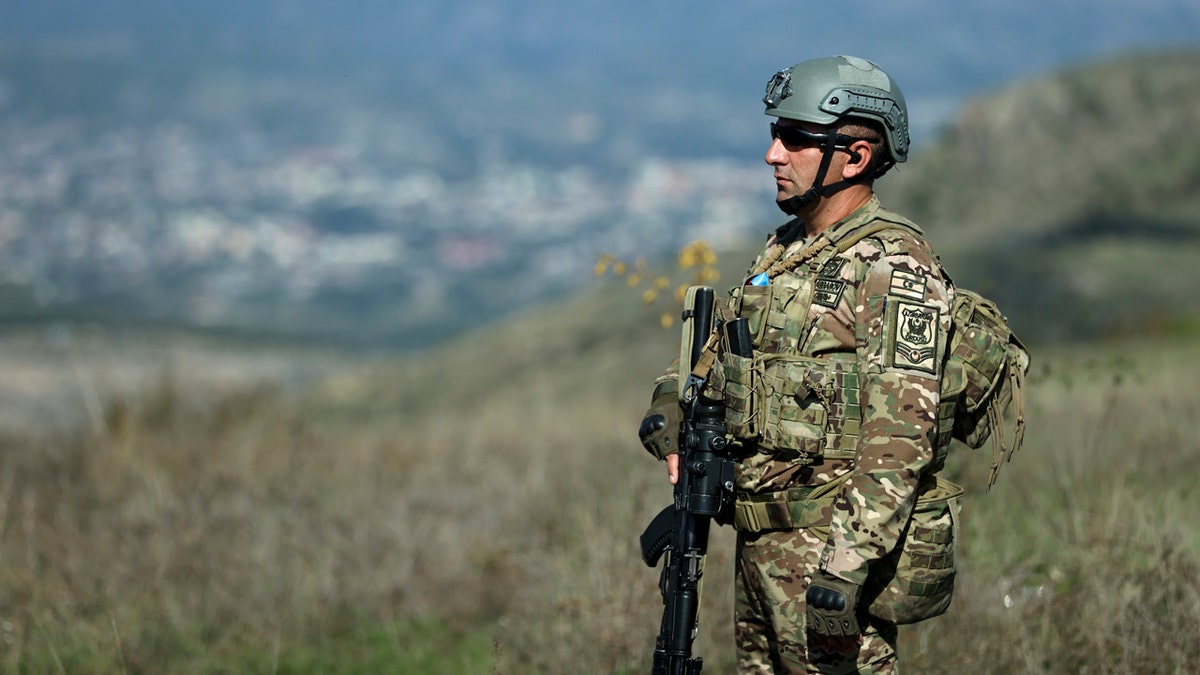 An Azerbaijani serviceman is seen on patrol near Khankendi, Azerbaijan, Tuesday, Oct. 3, 2023. (AP Photo/Aziz Karimov)
While Azerbaijan has pledged to respect the rights of ethnic Armenians, most of them have rushed to flee the region, fearing reprisals after three decades of separatist rule.
OVER 70% OF POPULATION IN NAGORNO-KARABAKH FLEES AS SEPARATIST COUNTRY REINTEGRATES WITH AZERBAIJAN
In a 24-hour campaign that began Sept. 19, the Azerbaijani army routed the region's undermanned and outgunned Armenian forces, forcing them to capitulate. The separatist government then agreed to disband itself by the end of the year, but Azerbaijani authorities are already in charge of the region.
After six years of separatist fighting ended in 1994 following the collapse of the Soviet Union, Nagorno-Karabakh came under the control of ethnic Armenian forces, backed by Armenia, turning about 1 million of its Azerbaijani residents into refugees. After a six-week war in 2020, Azerbaijan took back parts of the region in the South Caucasus Mountains, along with surrounding territory that Armenian forces had captured earlier.
Azerbaijan's presidential office said the country has presented a plan for the "reintegration" of ethnic Armenians in the region, noting that "the equality of rights and freedoms, including security, is guaranteed to everyone regardless of their ethnic, religious or linguistic affiliation."
CLICK HERE TO GET THE FOX NEWS APP
It said the plan envisages improving infrastructure to bring it in line with the rest of the country and offers tax exemptions, subsidies, low-interest loans and other incentives. The statement added that Azerbaijani authorities have held three rounds of talks with representatives of the region's ethnic Armenian population and will continue those discussions.