close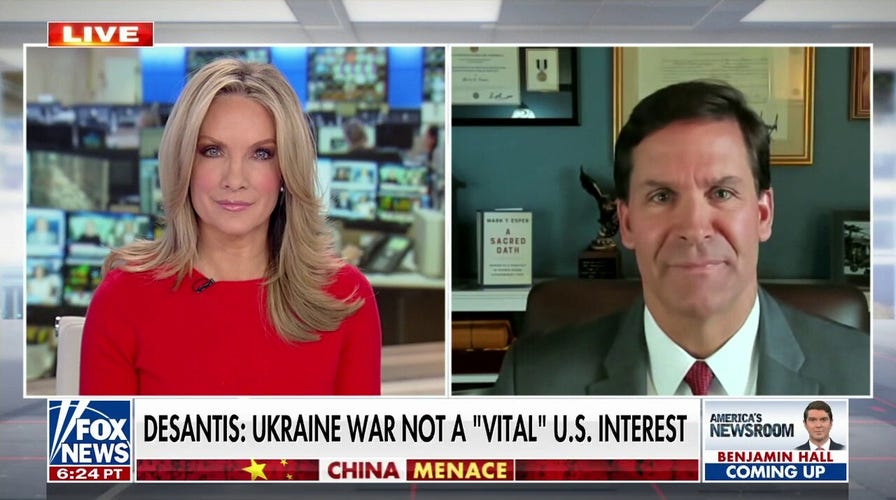 Video
Landmark nuclear submarine deal between US, Australia, UK sends message to China
Former Defense Secretary Mark Esper praises the project and reacts to President Xi and Zelenskyy's plan to speak.
Residents in a small Australian town are holding their noses at the stench of millions of dead fish that have washed up in recent weeks, clogging a major river.
Residents of the Outback town of Menindee in New South Wales have complained of a terrible smell from the dead fish. One resident, a local nature photographer, told The Associated Press he "nearly had to put a mask on."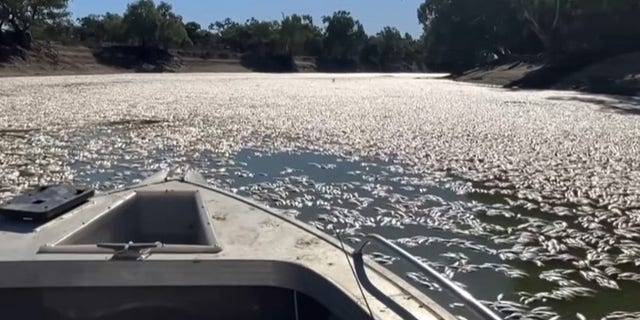 Millions of dead fish have clogged a river near a small Australian town.  (Graeme McCrabb)
"I was worried about my own health. That water right in the top comes down to our pumping station for the town. People north of Menindee say there's cod and perch floating down the river everywhere," he said.
New South Wales' Department of Primary Industries believe depleted oxygen levels and receding floods are the likely cause of the mass fish deaths. The situation is compounded by fish needing more oxygen because of the warmer weather.
SCIENTISTS REVIVE ANCIENT 'ZOMBIE VIRUSES' FROM SIBERIAN PERMAFROST THAT CHAN INFECT AMOEBA CELLS
Mass fish kills have been reported on the Darling-Baaka River in recent weeks as well, where tens of thousands of fish were found at the same spot in late February. There have been several reports of dead fish downstream toward Pooncarie, near the borders of South Australia and Victoria states.
Authorities have established an emergency operations center to coordinate a massive cleanup and provide clean water to residents. State agencies also started to release higher-quality water where possible to boost dissolved oxygen levels in the area.
"We've just sort of started to clean up, and then this has happened, and that's sort of you're walking around in a dried-up mess and then you're smelling this putrid smell," Menindee resident Jan Dening said. "It's a terrible smell and horrible to see all those dead fish."
CLICK HERE TO GET THE FOX NEWS APP
The development comes just weeks after Florida's southwest coast experienced a flare-up of toxic red algae, leading residents to complain about burning eyes and skin as thousands of dead fish washed along the shores.
Fox New's Sarah Rumpf and The Associated Press contributed to this report.
Bradford Betz is a Fox News Digital breaking reporter covering crime, political issues, and much more.