close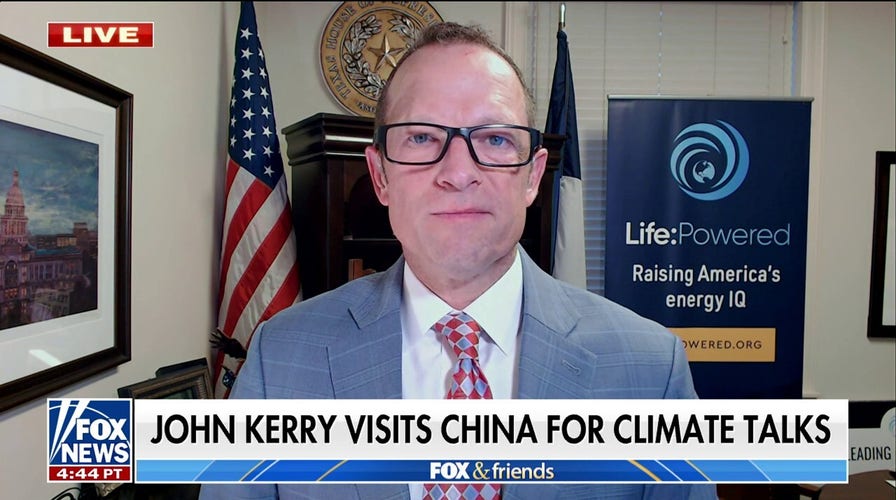 Video
China's pollution is impacting air quality in the U.S.: Jason Isaac
Texas Public Policy Foundation's Jason Isaac provides analysis as U.S. Climate Envoy John Kerry attempts to restart climate negotiations with China, the world's top polluter. 
The Indonesian capital of Jakarta was ranked the most polluted city in the world on Wednesday.
Swiss air quality technology company IQAir has consistently ranked it among the top 10 polluted cities around the globe since May.
Jakarta registers unhealthy air pollution levels nearly every day, it said.
Jakarta has a population of more than 10 million people.
INDIANA RESIDENTS PUSH BACK AGAINST PROPOSED PLANS TO BUILD UNDERGROUND CARBON DIOXIDE STORAGE WELLS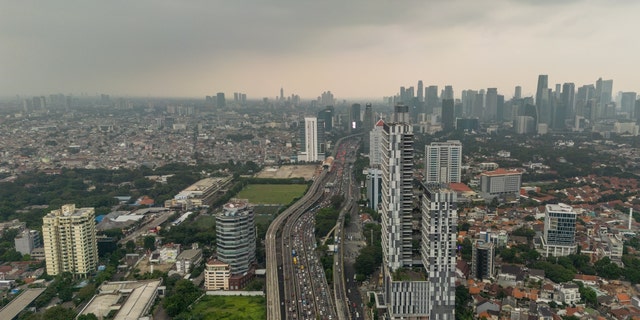 A view of traffic amid air pollution in Jakarta, Indonesia, June 27, 2023. In recent weeks, Jakarta has crept into the top of a list of cities with the worst air quality. According to metrics gauged by Swiss climate technology company IQAir, Jakarta recorded an Air Quality Index (AQI) score of 157, placing it squarely in the "unhealthy" category. Earlier this month, Jakarta's air was reported to consist of 67 micrograms per cubic meter (ug/m3) of PM 2.5 pollutants: a class of fine breathable matter that is often made out to be the cause of various respiratory diseases, which was 13.4 times higher than the level the World Health Organization (WHO) considers safe. The report ranked Jakarta among the top three of 61 cities observed worldwide for premature deaths related to such pollution, with more than 1,500 deaths blamed on coal power in 2019.  (Garry Lotulung/NurPhoto via Getty Images)
President Joko Widodo told reporters last week that the solution to the issue would be to relocate the country's capital city to Nusantara.
"One solution is to reduce the burden on Jakarta so that some of it will later be moved to Nusantara. And the mass transportation is a must," he said.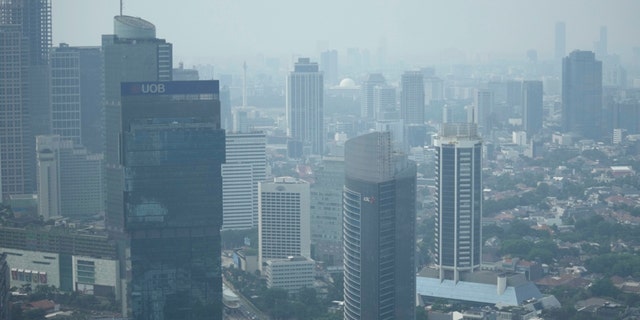 Haze blankets the main business district in Jakarta, Indonesia, Friday, Aug. 11, 2023.  (AP Photo/Dita Alangkara)
Indonesia is set to name Nusantara as the new capital next year, with at least 16,000 civil servants, military and police due to move there.
Jakarta residents have long complained of toxic air, and some launched and won a civil lawsuit in 2021 that demanded the government take action to control the air pollution.
The court ruled Widodo must establish national air quality standards to protect human health and that the health minister and Jakarta governor must devise strategies to control air pollution.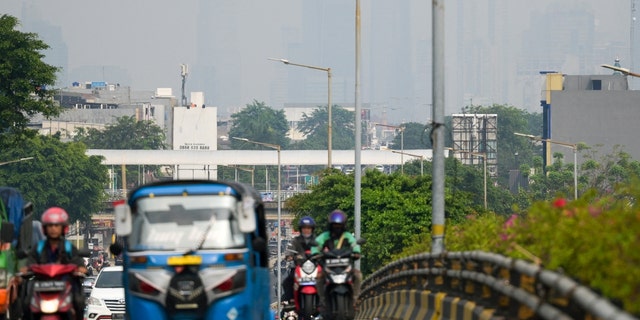 Skyscrapers look faded due to poor air quality in Jakarta on August 11, 2023.  (BAY ISMOYO/AFP via Getty Images)
HEART ATTACK DEATH RISK CAN DOUBLE DURING HEAT WAVES AND HIGH POLLUTION, STUDY FINDS: 'A PERFECT STORM'
Indonesia is the world's fourth most populous country. It is now in its dry season, which is when air pollution will peak. Motorized vehicles are also a major factor, and data from the Ministry of Environment and Forestry said that 44% of air pollution comes from transportation.
Comparatively, 31% comes from industry.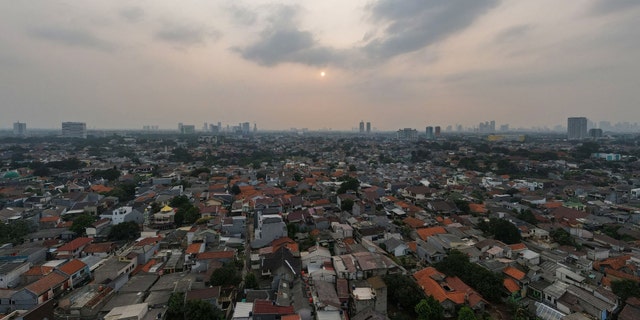 An aerial view shows the Jakarta skyline with poor air quality levels on August 11, 2023.  ((Photo by BAY ISMOYO/AFP via Getty Images))
CLICK HERE TO GET THE FOX NEWS APP
Jakarta's health office has said there was an increase in health problems caused by air pollution this year, compared with 2022.
"It is increased compared to 2022. And it is almost the same condition we found in 2019 and 2018, before the COVID-19 pandemic," Dwi Oktavia, head of disease prevention and control at the Jakarta Health Agency, said.
Reuters and the Associated Press contributed to this report.
Julia Musto is a reporter for Fox News and Fox Business Digital.