close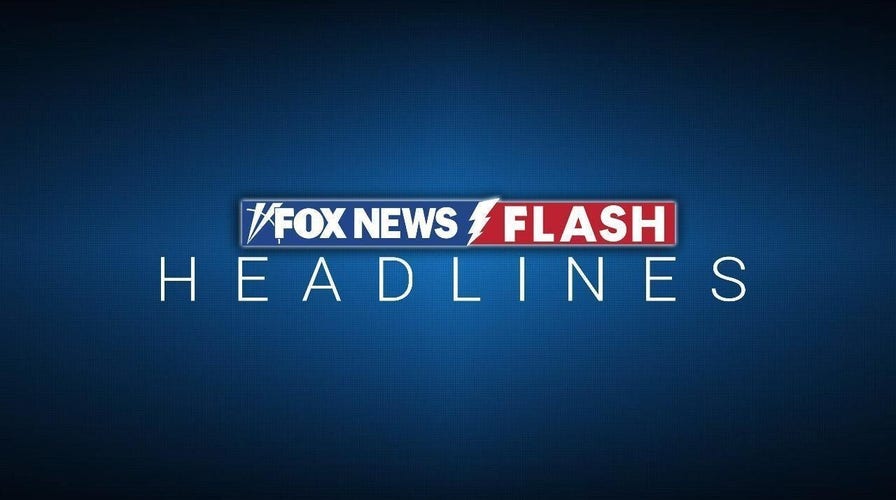 Video
Fox News Flash top headlines for April 12
Check out what's clicking on Foxnews.com.
Pratima Kumari, a government health worker in the eastern Indian state of Bihar, sets off on her mini scooter every morning, crisscrossing vast corn fields and pineapple orchards to visit villages and meet young, married couples.
She offers condoms and birth control pills for free in the Kishanganj district and talks to the couples about birth control and the benefits of having just two children.
But it's mostly been a losing battle in Kishanganj, which has the highest fertility rate of any district in India, soon to be the world's most populous nation.
INDIA GRAPPLES WITH SHRINKING FEMALE WORKFORCE AS POPULATION SOARS
"The minute I tell couples to use condoms or suggest permanent birth control, they ignore it or just change the topic," Kumari told Reuters.
Kishanganj, and Bihar, are exceptions in India, which has over decades controlled its population growth.
The national fertility rate, or the number of children a woman has on average, fell to 2.0 in 2019-21, just below the replacement rate of 2.1, official data shows.
But Bihar, one of India's least developed states, had the highest fertility rate of 2.98. State health officials estimate Kishanganj's fertility rate at 4.8 or 4.9.
Successive state governments have been aware of the population growth problem, particularly in Kishanganj, and have mounted programs to curb it.
Besides the free distribution of condoms and birth control pills, the state pays $36.50 to women who get sterilized and $48.80 to men. Health workers who get people sterilized are paid $6.10 per surgery.
Yet the results have been poor.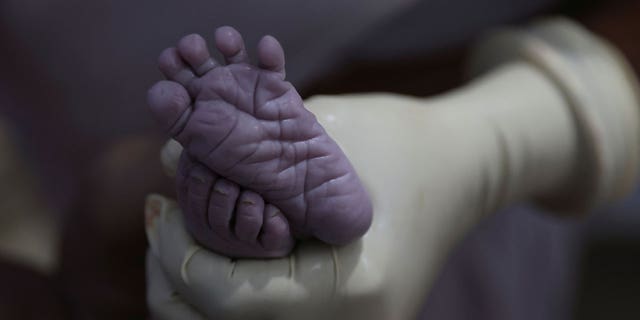 A nurse holds the feet of a newborn baby in Bihar, India, on March 21, 2023. India is about to become the most populous country in the world.  (REUTERS/Anushree Fadnavis)
Fear Of Sterilization
"I talk to women while they are experiencing labor pain and nudge them to undergo sterilization immediately after delivery," said Parvati Rajak, a medical officer in one of Kishanganj's seven government health centers.
"But the final choice is always made by the family," she said, minutes after helping a woman deliver her fifth child.
Jahan Sheikh, a mother of four and pregnant for the fifth time, said she was not in favor of sterilization .
Sheikh said her mother-in-law told her it was good to have at least five children as they would help in the farm and at home.
"I don't know but getting a sterilization operation makes me nervous. What if there are problems after the surgery? Who will take care of my kids," she asked.
A 2021 Bihar planning and development department report said the state had a sterilization target of 871,307 people in 2020 but managed just 401,693 or 46%..
INDIA SET TO OVERTAKE CHINA AS WORLD'S MOST POPULOUS COUNTRY IN NEXT 3 MONTHS: UN REPORT
Men refused to undergo sterilization as they thought the procedure would harm their masculinity, health workers say.
In Kishanganj, only 0.2% of the male population was sterilized while it was 22.8% for the female population, the state government report said.
Just minutes after giving birth to her fifth child at a government clinic in Kishanganj, Zamerun, the wife of a mason, said she would try to secure permission from her husband to undergo sterilization before leaving for home.
"My body cannot take this pressure of having babies anymore," she told Reuters. "I have been lucky to survive each time."
Her husband later said he had agreed, and Zamerun was sterilized .
CLICK HERE TO GET THE FOX NEWS APP
Children For Work
Reuters spoke with 14 women and six government medical officers for this report and eight of the 14 women said their families expected them to have at least five children.
Sons are preferred.
"For the fourth time I have had a girl…now I will wait for a few years before I try to have a boy," said Chandani Devi, 36, as she tried to fight back tears in a hospital ward after her delivery.
Her newborn girl was lying next to her and nurses were helping her feed the weak baby.
Senior government officials said they faced an uphill task.
"We are doing our best but in a democracy one can only do this much…we cannot dictate rules on family planning," said Tejashwi Yadav, Bihar's deputy chief minister who holds the health portfolio and has eight siblings.
Sanjay Kumar Pansari, director in the Bihar government's Directorate of Economics and Statistics, said the state's fertility rate is slowly showing signs of decline.
"The state government's focus is to ensure that policy interventions percolate to the ground, its mechanisms such as free sterilization , temporary birth control instruments are used actively," Pansari told Reuters.
"The problem is people shy away from using them and we need to continuously remind them about it."