Art Garfunkel's son has always known his father was different.
As a toddler, Art Garfunkel Jr. found himself on stage singing a few notes alongside the folk music icon in Japan. The doting patriarch confirmed his feelings when he was just 6 years old.
"I remember I was jumping up and down on the bed," the 32-year-old told Fox News Digital. "I then said, 'Dad, does the whole world know you?' And his response was, 'My son, about half the world knows me.' I just thought to myself, 'Wow, millions of people really know my dad?' That has always stuck with me."
THE MAMAS & THE PAPAS STAR'S 'CRUEL' CAUSE OF DEATH RUMOR 'ANOTHER FAT JOKE,' AUTHOR SAYS: 'SIMPLY NOT TRUE'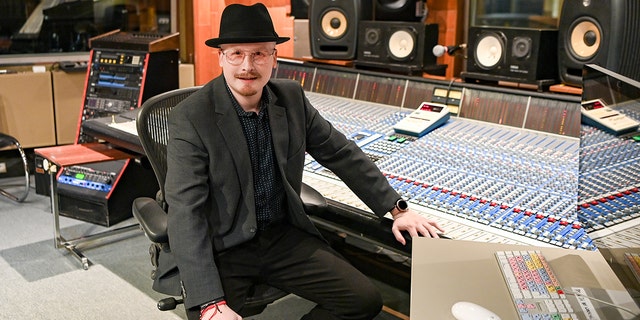 Art Garfunkel Jr. previously recorded "Wie Du – Hommage an meinen Vater," interpreting the hits of his father with well-known singers and his father in German. (Jens Kalaene/picture alliance via Getty Images)
Today, Art is following in his famous father's footsteps. The singer-songwriter recently did a show at New York City venue City Winery, "Songs of My Father," where he performed many hits from the patriarch's repertoire. He previously recorded an album where he interpreted his father's music in German.
"Music has always played a pivotal role in my childhood," he explained. "I was raised on stage. I was raised singing. There was never an alternative for me. It's what I do. It's what I've always done. I realized at a young age that I truly enjoyed singing, and I would often sing just to myself. My father would give me mix tapes of all his favorite tunes that he listened to as a teenager. I just used to love listening to them, singing along to them. That love for music has stayed with me. I'm a singer — it's my identity."
Art, born James Arthur Garfunkel, was raised on Manhattan's Upper East Side. He described his childhood as a normal one, where he lived in an apartment near Central Park.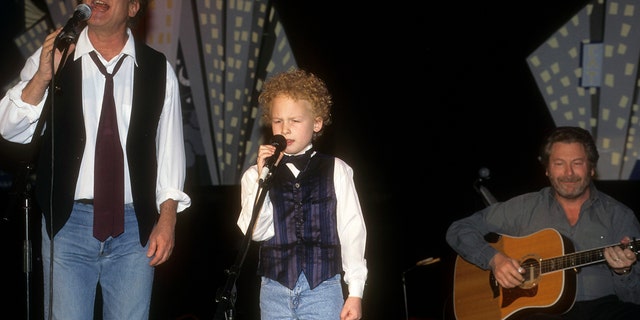 Art Garfunkel and his son are seen here performing at The Supper Club in New York City on March 4, 1999. (Al Pereira/Getty Images/Michael Ochs Archives)
"I went to a great school, had infinite emotional support from my parents and I had a great love for my neighborhood — still do," he explained. "My father instilled a lot of confidence in me… It was truly a great blessing. My dad and I traveled the whole world. I saw many cultures. It was a very positive upbringing."
"My dad is not a crazy rock star," Art chuckled. "He's not wild like that. So, I grew up with a lot of the positives [of fame] and none of the dangerous aspects."
At age 16, Art moved to Berlin with his parents' blessing.
CLICK HERE TO SIGN UP FOR THE ENTERTAINMENT NEWSLETTER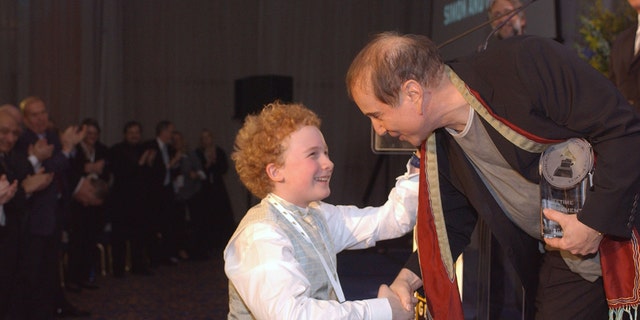 Paul Simon is seen here with a young Art Garfunkel Jr. (R. Diamond/WireImage)
"My father has always been popular in Germany, so as a kid, we were always traveling there for concert tours," he explained. "It stuck with me. I had a cousin who was living there, and I was always able to stay in his apartment in Berlin anytime I wanted. I was so taken with Germany at a young age, and I had the desire to see new things. So, I made the decision to move to Berlin. But I had the luxury — and I will stress, luxury — to travel to New York every four to six weeks to see my parents. There were times when I was gone for maybe a couple of months, but it was never long."
WATCH: ART GARFUNKEL PERFORMS WITH HIS SON AT CITY WINERY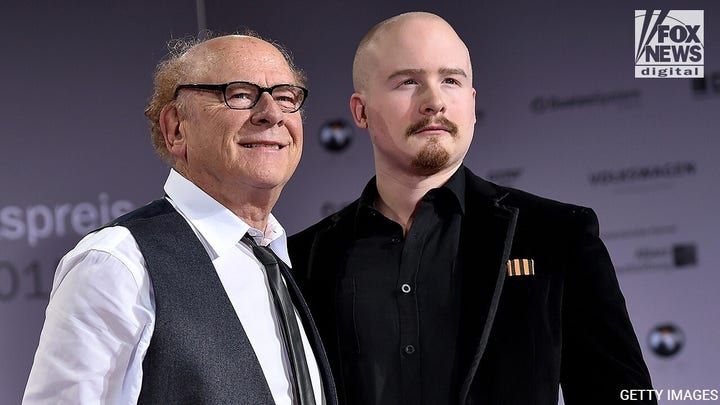 Video
"You know, I probably wouldn't have given my kids the same blessing," he laughed. "But I was a good kid. I wasn't a troublemaker. I had a good head on my shoulders. And we had family in Europe who looked after me… And I don't think my parents regret it."
Art's father once envisioned a simple life for himself as a math teacher. He earned a master's degree and was well on his well to earning his Ph.D. That plan was derailed when he and Paul Simon became famous as the folk-rock duo Simon & Garfunkel.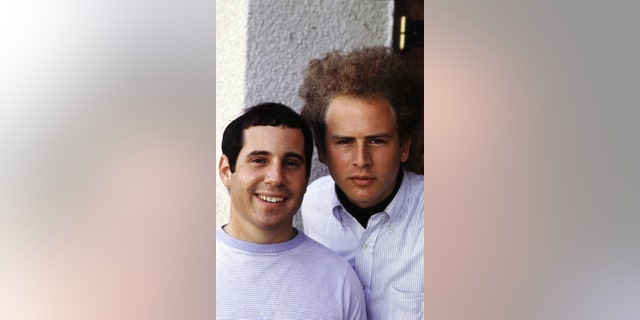 In 1970, Simon & Garfunkel broke up after dominating the music charts for five years. (RB/Redferns)
Together, the pair won seven Grammys and were nominated for 11. They were also inducted into the Rock & Roll Hall of Fame. Then as a solo artist, Garfunkel scored three Top 20 hits. He also won acclaim for acting roles in "Catch-22" and "Carnal Knowledge."
In 1970, Simon & Garfunkel broke up after dominating the music charts for five years. The duo famously performed together in 1981 before more than 500,000 fans in Central Park. They also united in 2005 at Madison Square Garden for a concert titled "From The Big Apple to The Big Easy," which was aimed to generate funds for those impacted by Hurricane Katrina. The concert raised $9 million.
Garfunkel, 81, temporarily lost his voice in 2010 after he was diagnosed with partial paralysis of one of his vocal cords, The San Diego Union-Tribune reported. It wouldn't be until 2014 that he regained his ability to sing and resume touring, the outlet shared.
ELVIS PRESLEY'S 1968 'BORDELLO' SCENE ORIGINALLY CUT FOR BEING TOO RISQUÉ: DIRECTOR
Art Garfunkel Jr. is seen here performing during the TV show "Die Beatrice Egli-Show" at Studio Berlin Adlershof in Berlin on April 5, 2022.  (Adam Berry/Getty Images)
Art insisted that as an artist, he never felt shrouded in his father's shadow.
"I'm proud, what can I say?" he shared. "I'm proud of the legacy. And I want to carry it with pride. I understand that's a big responsibility. But I love, more than anything, to sing my father's songs. Music has always united me and my father. We experienced some of our closest moments on stage together. We love to do duets. I always found a way to fly anywhere in the world to be a part of my father's shows. That was our life together. It still is."
"I'm a crooner type," he continued. "I love to sing the standards. I love to sing in different languages… [But] my advertising is very clear. I am not my father. I am Art Garfunkel Jr."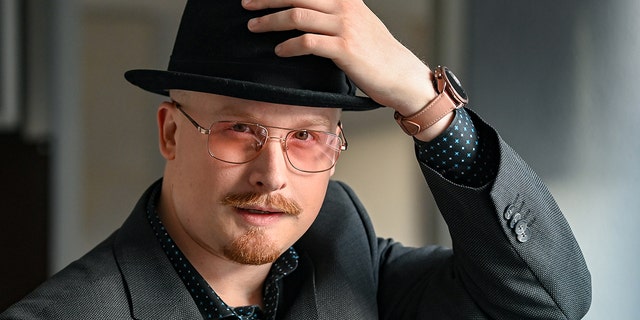 Art Garfunkel Jr. said he's always been passionate about performing. (Jens Kalaene/picture alliance via Getty Images)
Art is currently recording his second album. He's already received praise from his proud father.
"He's been my biggest supporter," Art shared. "My mother played a huge role in getting me on stage at a young age. But my father is actively part of my music career… My dad still has his beautiful voice. He works on it every day. He's working on recording projects with me."
"I wouldn't be surprised if in the future my father and I work on some exciting projects together," he teased.
ELVIS PRESLEY'S ARMY BUDDY SAYS THEY WERE 'BLOOD BROTHERS': 'GREATEST LAUGH I EVER HEARD'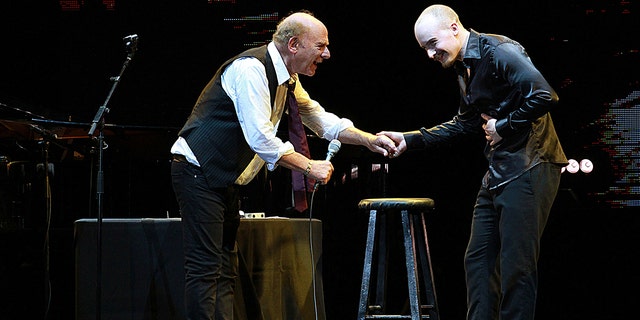 Grammy Award-winning singer Art Garfunkel performs with his son Art Jr. on stage at the Bloomfield Stadium in Tel Aviv on June 10, 2015. (GIL COHEN MAGEN/AFP via Getty Images)
Today, Art is looking to the future, eager to further pursue his love of music. He also hopes to introduce a new generation of listeners to his father's beloved classics.
"My father and Paul made beautiful music at a perfect time in their lives," he said. "It continues to bring peace during difficult times. I can't even begin to tell you how many people have approached me and said, 'I was going through a rough time and your father's music gave me the confidence to go through it.' How could you not be proud of such a legacy? These are thought-provoking… melodies that don't offend people. They're not vulgar. And they've already proven that they're going to stand the test of time. And in my opinion, it's my responsibility partly to keep the legacy going with my performances and passion."
The Associated Press contributed to this report.