close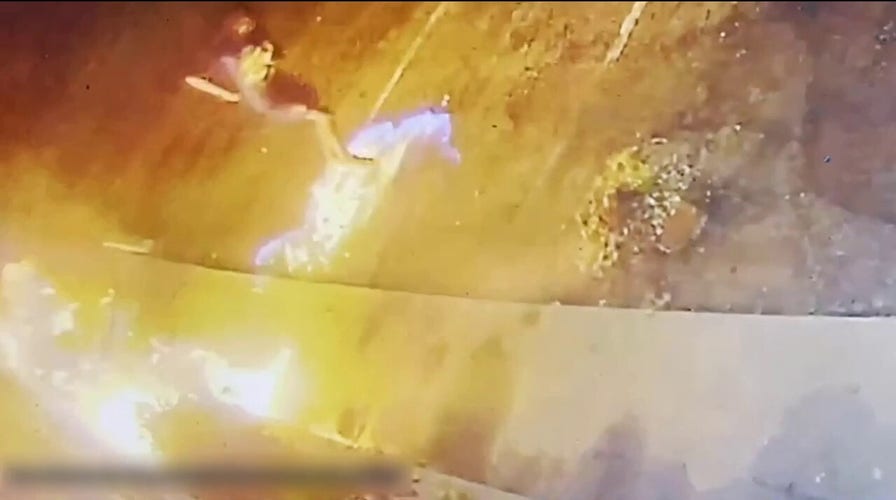 Video
Florida surveillance videos shows man setting fire to church doors
Police are looking for a man who poured liquid on the front doors of an Oakland Park, Florida church and lit a fire. (Broward County Sheriff's Office)
An arsonist who attempted to set a church on fire in Florida accidentally set themselves ablaze, a new video shows.
On Thursday, the Broward County Sheriff's Office released surveillance video footage of the unidentified culprit walking onto the property of the Power Outreach Ministry located at 2600 N.W. 21st Avenue, shortly after 1:40 a.m. on August 14.
The suspect crossed the parking lot of the Oakland church and poured a small pail of gasoline along its front doors, the video shows.
They then attempt to light the flammable liquid in two different areas. In the first, the individual only narrowly avoids getting burned. Having not learned their lesson, they attempt to light it again and are consumed by the blaze.
10-YEAR FEDERAL PRISON SENTENCE HANDED DOWN FOR ARSON ATTACK ON ILLINOIS PLANNED PARENTHOOD CLINIC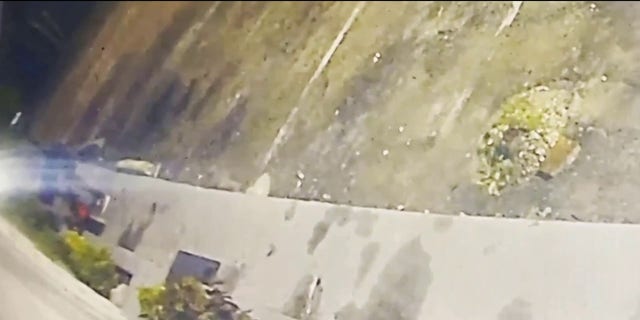 An arsonist poured gasoline on the Power Outreach Ministry building before lighting it on fire, authorities said. (Broward Sheriff's Office)
The suspect, seen in the video wearing a dark-colored T-shirt, shorts and gray shoes, then fled the scene.
According to investigators of Broward County's Violent Crimes Unit, Broward County Regional Communications received the report of a fire and dispatched emergency crews, who swiftly responded to extinguish the flames.
7-YEAR-OLD CHILD CHARGED WITH ARSON OF FAMILY HOME IN WEST VIRGINIA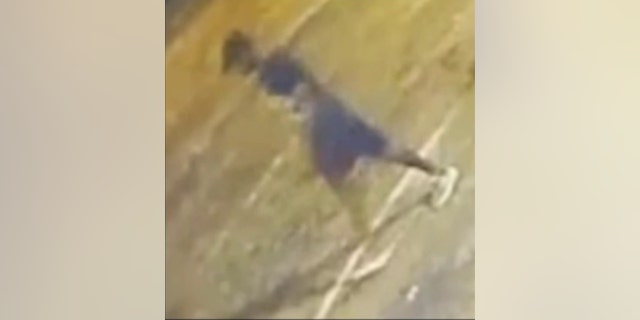 An unidentified suspect accidentally lit themselves on fire while trying to set an Oakland church ablaze on August 14, 2023. (Broward Sheriff's Office)
BSO deputies and Oakland Park Fire Rescue responded to the scene.
"After extinguishing the fire, firefighters alerted deputies to evidence that the fire at the Power Outreach Ministry may have been intentionally set. The Oakland Park City Fire Marshal responded to the scene and determined the fire to be arson," the Broward Sheriff's Office said in a news release.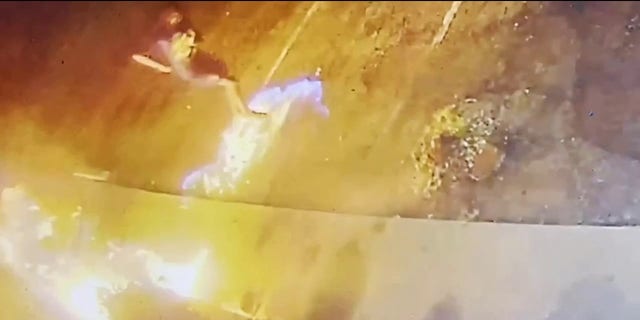 The Broward Sheriff's Office said an unidentified suspect accidentally lit themselves on fire during an arson at a church on August 14, 2023. (Broward Sheriff's Office)
Authorities said the fire caused more than $1,000 in damage.
Investigators are still searching for the suspect in the video, who fled westbound on Northwest 26th Street.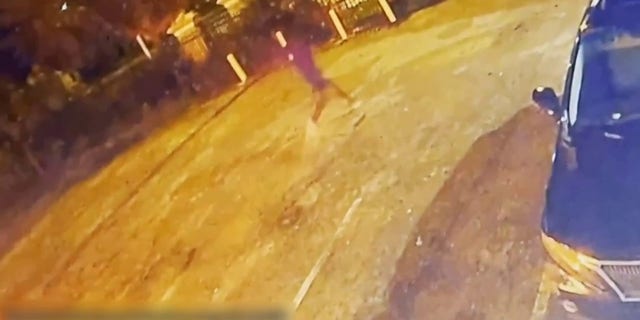 Investigators are continuing to search for a suspect who fled the scene after lighting a Florida church on fire. (Broward Sheriff's Office)
CLICK HERE TO GET THE FOX NEWS APP
Anyone with information on their identity or whereabouts is encouraged to contact BSO Detective Robert O'Dor at 954-321-4849 or submit a tip through the SaferWatch app.
Tips can also be submitted anonymously by contacting Broward Crime Stoppers at 954-493-TIPS (8477) or online at browardcrimestoppers.org. Tipsters can also dial **TIPS (8477).