Getting out and exercising every day is good for your health, even if you only go for a walk.
In order to achieve the results you are looking for, one important thing is that you're getting the correct number of steps in. There are a few factors to calculating that exact number, including your age, weight and more.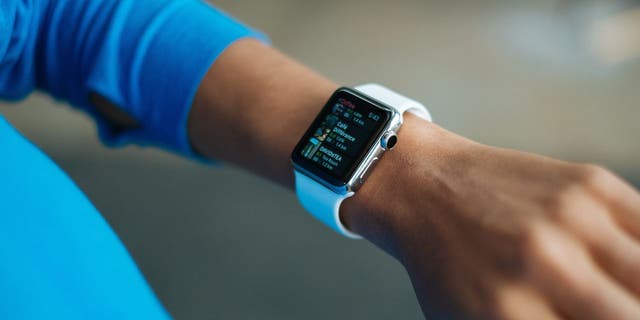 You can use a smartwatch to help reach your fitness goals.
(CyberGuy.com)
CLICK TO GET KURT'S CYBERGUY NEWSLETTER WITH QUICK TIPS, TECH REVIEWS, SECURITY ALERTS AND EASY HOW-TO'S TO MAKE YOU SMARTER
What's the magic number of steps to keeping weight off? 
Studies show that walking anywhere from as little as 3,800 steps to as much as 10,000 steps each day can reduce your risk of obesity, hypertension, dementia, sleep apnea and many other health conditions that typically develop later in life.
The more steps you take, the more likely you will cut down on these health risks. However, going above 10,000 steps may cause decreasing these effects to fade, so it's important not to overexert yourself. The best way to track your steps accurately is by using a smartwatch, and we've got all the information you need about them below.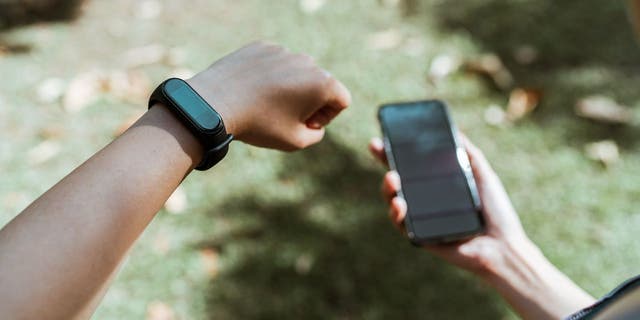 Track steps on your smartphone.
(CyberGuy.com)
How do smartwatches work? 
Smartwatches have brilliant tech built into them, which allows them to accurately track how much physical work you're doing. They do this by using a 3-axis accelerometer to count your steps.
Three components of motion are calculated: forward, vertical, and side. While you're in motion, a sensor will track your acceleration using these three axes, and that will communicate to the step counter the number of steps you're taking.
FITNESS FAIL? EQUINOX GYM'S SHAMING OF NEW YEAR'S RESOLUTIONS RAISES THE EYEBROWS OF EXERCISE EXPERTS
The step counter calculates the steps from the x-axis, y-axis or z-axis, depending on which axis's acceleration change is the largest. If the changes in acceleration are too small, the step counter will discard them.
Smartwatches are accurate enough to be useful for most people for most purposes, depending on what you're looking for. Almost all fitness trackers count your steps and distance traveled, and it's increasingly common to measure heart rate.
How do I get my Apple Watch to track my steps?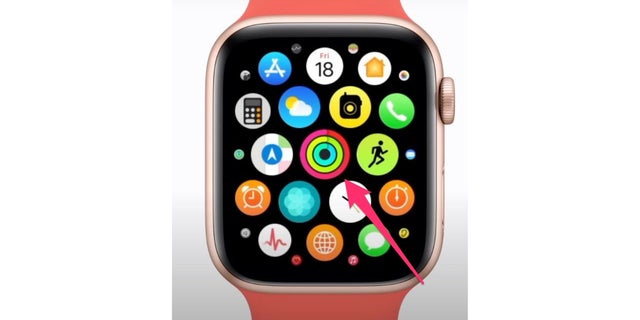 The Activity app on your Apple Watch.
(CyberGuy.com)
Make sure that the Activity app is installed on your Apple Watch
Put on your Apple Watch, and wear it throughout the day
The steps you take will be automatically tracked by the watch's pedometer sensor and will be recorded in the Activity app
You can view your step count, as well as other fitness metrics, by opening the Activity app on your watch or syncing it with the iPhone Health app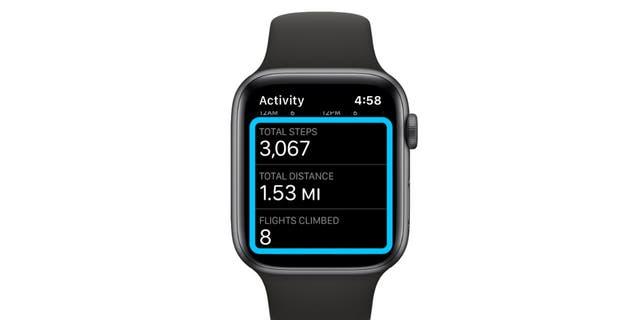 Using Apple Watch to count steps.
(CyberGuy.com)
Some people confuse the "Activity" app with the "Fitness" app. To be clear, the "Fitness" app is not a standalone app provided by Apple. It is part of the "Activity" app on Apple Watch. It allows you to track your daily activity and workouts and provides personalized recommendations for workouts and achievements. The fitness app also allows people to set and track goals and view their activity history.
FORGET THAT NEW YEAR'S RESOLUTION – TRY THE 'MONDAY RESET' INSTEAD
If you forget to wear your Apple Watch, you can still track your steps by carrying your iPhone with you. The data will be synced to your Health app, which can be found on your iPhone.
How do I get my Google Pixel watch to track my steps?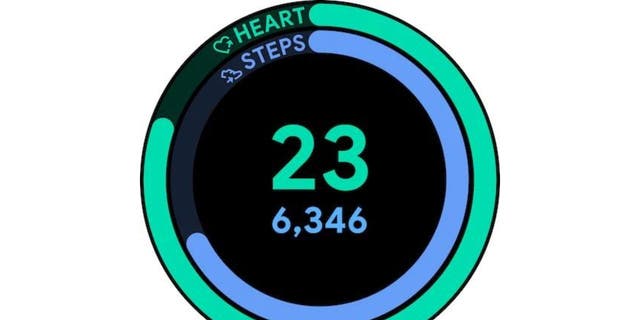 Google's steps counter.
(CyberGuy.com)
To track your steps on a Google Pixel watch, you will need to have the Google Fit app installed on your watch and make sure it is properly synced with your phone.
Once the app is set up, you can begin tracking your steps by pressing the middle button on the side of your watch to open the main menu, and then selecting "Start tracking" under the "Exercise" option.
You can also set up step tracking from the Google Fit app on your phone.
What kind of smartwatch should I purchase? 
There are lots of different smartwatches you can use to track your steps. We've done the research and gathered four of the best ones you should consider.
1. Fitbit Versa 2 Smartwatch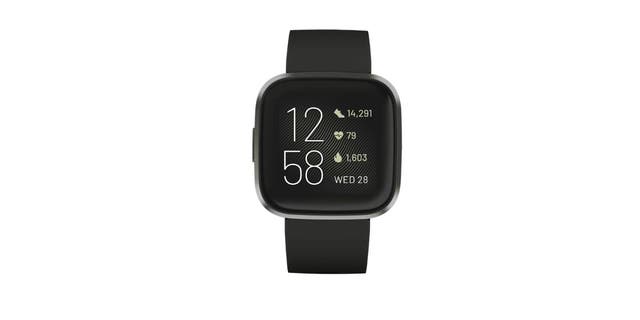 Fitbits help to keep your fitness on track.
(CyberGuy.com)
CAMERON DIAZ SHARES 2023 MOTIVATION AND WELLNESS TIPS, INCLUDING DANCING NAKED: 'YOU JUST GOTTA GET S— DONE'
Fitbit can track your steps and give you a personalized daily report that will bring you closer to your goals while keeping your health and safety in mind. It also offers features like Fitbit Pay, where you can add your credit card information and pay in stores using your watch, and a stress-management feature with guided breathing meditations.
And the best part is that its battery life can last up to six days without charging. At the time of publishing, this product had over 152,000 global ratings, with 78% giving the product 5 stars.
Get Fitbit Versa 2 Health and Fitness Smartwatch with Heart Rate, Music and Alexa built-in
2. Apple Watch Series 8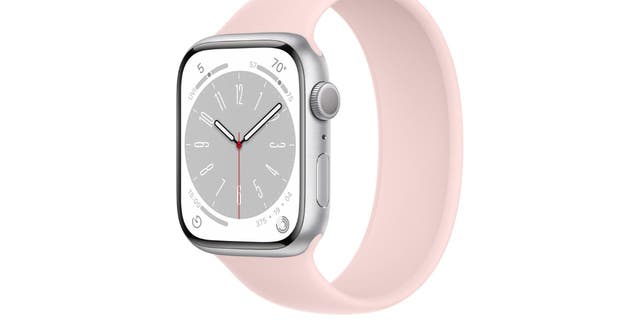 Apple Watch Series 8 can track your steps.
(CyberGuy.com)
The Apple Watch Series 8 is not only a step tracker, it also is water-resistant. It comes with fall and crash detection and has an Emergency SOS feature in case you require assistance.
It's the perfect watch for those who seek outdoor adventure, as it also is swim-proof and comes with a temperature sensor. It even supports Family Setup so you can connect with family members who don't have iPhones.
Get Apple Watch series 8
3. Samsung Galaxy Watch 4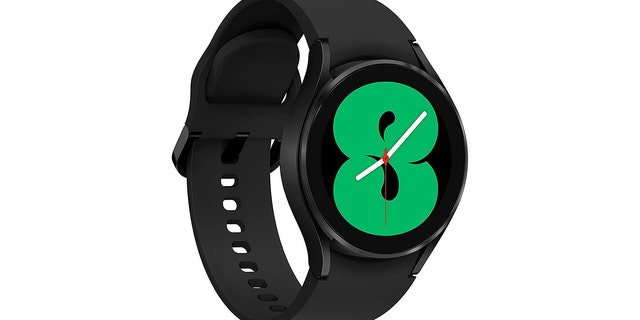 A Samsung Galaxy smartwatch.
(CyberGuy.com)
4. FOSSIL Gen 6 Wellness Edition Smartwatch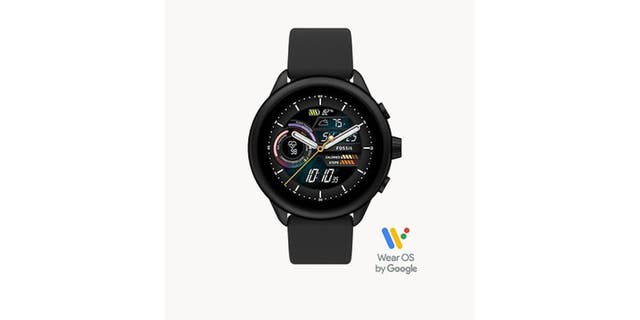 The FOSSIL Smartwatch can also track your steps.
(CyberGuy.com)
VIRAL VIDEO CAPTURES VIOLENT BRAWL BETWEEN TWO GYM GOERS
The FOSSIL Smartwatch keeps track of your steps, and it also alerts you when you receive texts, emails, social media notifications, weather updates, calendar updates and more. It has various Google features, such as Google Pay, Google Assistant and GPS functionality.
Get FOSSIL Gen 6 Wellness Edition Smartwatch
What if I need extra motivation to reach my step goals? 
The beauty of living in a world with technology is that there's pretty much an app for everything. Here are some apps you can download now to help you keep track of your goals:
Strides app
With over 14,000 reviews and a 4.8-star rating, Strides has proven itself to be an excellent goal-tracking app. It's free to download, and it allows you to track anything from good and bad habits to goals you want to reach. It lets you set reminders to hold yourself accountable, and gives charts of your progress to keep you motivated.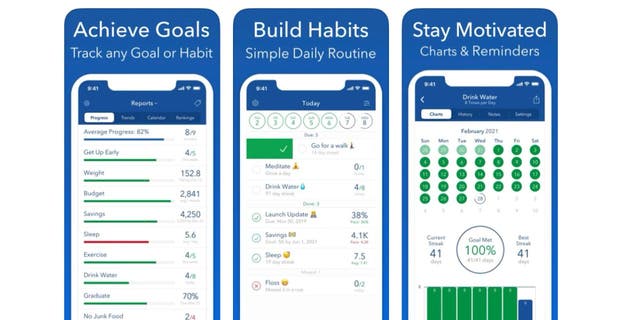 Strides helps to build habits and achieve goals.
(CyberGuy.com)
Way of Life app
Way of Life has over 4,000 reviews and an impressive 4.8-star rating. It allows you to pick a goal action, and the app will send you alerts daily to remind you to keep up with that goal. The app also gives tons of statistics, including charts, a chain feature and trend lines, so you can see your progress rates.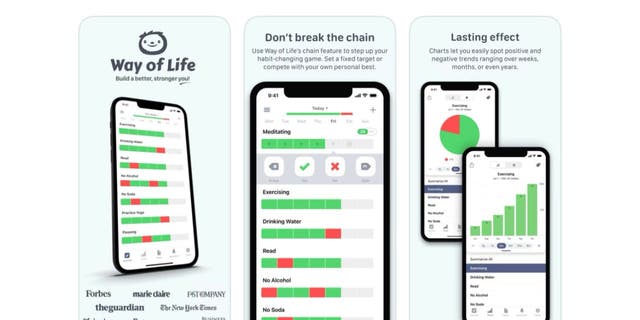 Way of life helps with tracking habits.
(CyberGuy.com)
IS STRETCHING PART OF YOUR ROUTINE IN THE NEW YEAR? HERE'S HOW TO DO IT RIGHT
Habit Tracker app iOS & Android
Habit Tracker is a tracking app with over 49,000 reviews and a stellar 4.8-star rating. It's meant to help you build good habits and reach your goals by reminding you of those goals when needed, and it gives you stats, notes and charts so that you can have a complete vision of how much progress you're making each day. You can even opt for the group habits feature, which allows you to set and keep track of goals with friends.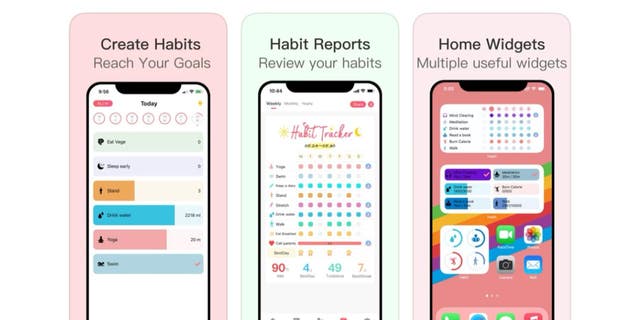 Track your habits with this tool.
(CyberGuy.com)
ATracker app
ATracker is another great app with a 4.7-star rating and over 2,000 reviews. The main goal of ATracker is to help people get a clear idea of how they're spending their time.
It helps you manage time to be extra productive and not waste time with unnecessary activities. You begin by tracking your time with all the activities you do. Then the app will give you a pie chart so that you'll have a visual image of how much time you spend doing each activity. You'll also get to view your activities daily, weekly and monthly.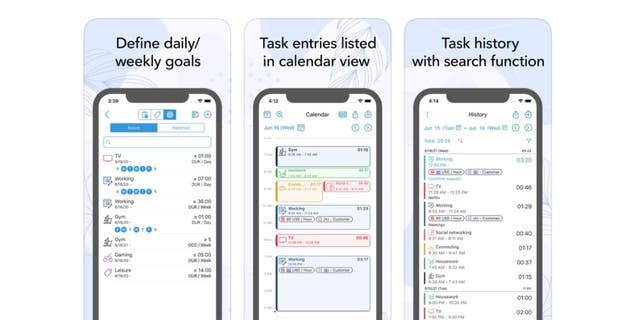 Here's another way to track your activity goals.
(CyberGuy.com)
How to get more steps in, once you have your app and watch 
There are some super-easy ways for you to add more steps to your daily routine. Here's a list of ways you can reach your step goals quickly:
Take the stairs
Park far away from your destination
Opt for public transit
Take active breaks from your job
Walk in place while you have nothing to do
Make walking a daily habit
Which watch and app do you like most to help track your steps? We'd love to hear from you.
CLICK HERE TO GET THE FOX NEWS APP
For more of my tips, subscribe to my free CyberGuy Report Newsletter by clicking the "Free newsletter" link at the top of my website.
Copyright 2023 CyberGuy.com. All rights reserved. CyberGuy.com articles and content may contain affiliate links that earn a commission when purchases are made.