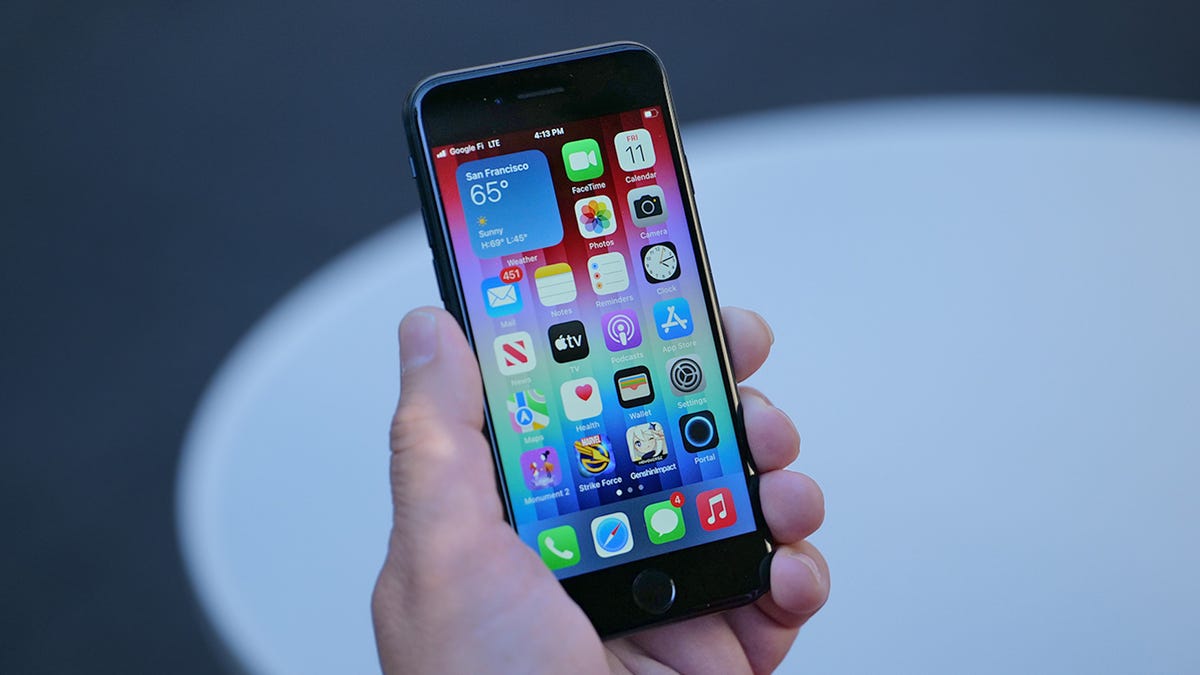 Patrick Holland / CNET
Apple has reportedly canceled the fourth-generation iPhone SE 4, which was predicted to come out next year, ahead of what's expected to be a difficult year for phone sales.
While he'd originally predicted last month that Apple may delay or cancel the iPhone SE 4, noted Apple analyst Ming-Chi Kuo asserted in a blog post that the company has canceled the phone entirely, citing sources in Apple's supply chain. 
Kuo believes the lower-than-expected shipments of the iPhone SE 3 and other niche models like the iPhone 13 mini and iPhone 14 Plus would lead Apple to cancel its next iPhone SE model. The company may also have been wary about transitioning from the iPhone SE 3, which still has the massive top-and-bottom bezels and home button design of the iPhone 6, to a full-screen design in the iPhone SE 3 — especially ahead of a predicted recession in 2023.
Apple already saw declining preorders for the base iPhone 14 and iPhone 14 Plus models in favor of the iPhone 14 Pro and Pro Max versions, a symptom of tightening budgets and more aggressive promotions to sell the more premium phones. Phone sales overall declined by 9.1% in 2022 according to analyst firm IDC, and they've already lowered their expected shipments in 2023 by 70 million units, per Light Reading. Perhaps Apple won't refresh the iPhone SE line in 2024 as previously predicted, or simply retain its existing design and simply refresh the internals, as the iPhone SE 3 did.
Apple did not respond to request for comment by time of publication.