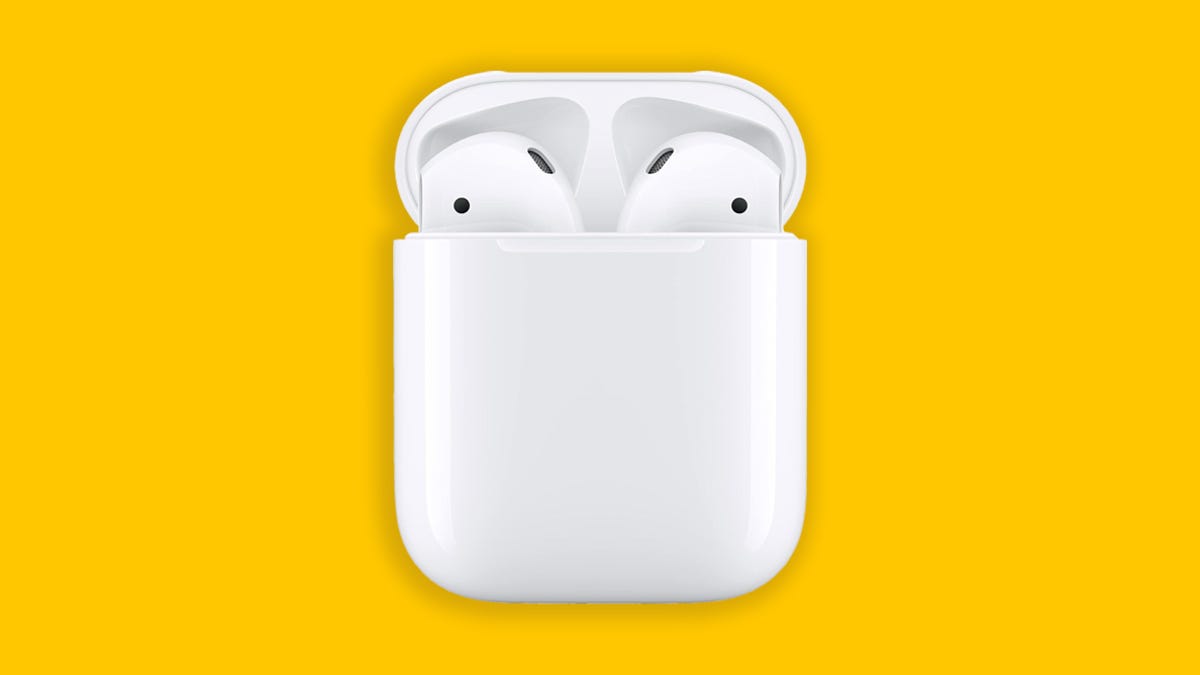 Apple AirPods currently charge via Lightning cable.
Apple
Apple will unveil AirPods with USB-C charging next month, according to report by Bloomberg on Tuesday.
Bloomberg describes them as "updated AirPods," but it's unclear whether the iPhone maker will be revealing a new generation of AirPods, or whether it'll just be adding USB-C charging ports to the existing model of its earbuds.
The report aligns with rumors that popped up as early as March after Apple analyst Ming-Chi Kuo, a highly respected industry watcher, said USB-C chargeable AirPods would likely be coming this year.
Nearly all of the Apple-owned Beats headphones now feature USB-C ports too.
Apple sent out invites Tuesday for its annual device event on Sept. 12, where we expect to see four models in the iPhone 15 lineup announced.
Apple's Wonderlust event could also see announcements for services including Music, TV Plus, Fitness and iCloud, as well as another look at the upcoming AR/VR headset, the Apple Vision Pro.
The $3,499 Vision Pro headset was unveiled during WWDC in June and will begin being sold next year.
Apple AirPods (2nd generation) $130 at Apple