close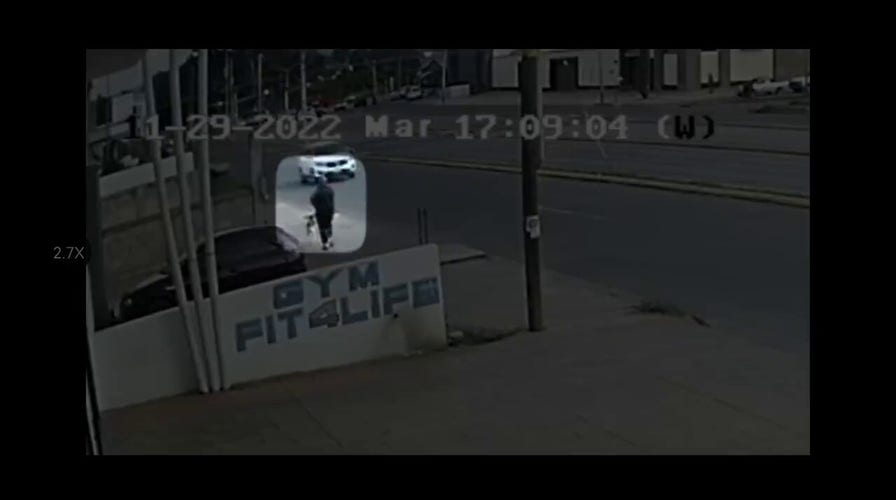 Video
California woman kidnapped in Mexico seen in video footage released by FBI
The FBI has released video footage of missing California woman Monica DeLeon Barba "moments before" she was kidnaped in Tepatitlán, Jalisco, Mexico.
The Mexican navy expanded its search effort for three American sailors who have not been heard from in two weeks.
The navy said it is using four patrol boats and a twin-engine prop airplane to search the area but have not reported any signs of the missing trio.
Kerry O'Brien, Frank O'Brien and William Gross set sail on their vessel Ocean Bound, last making contact with anyone on April 4 when they were near Mazatlán, Mexico, the Coast Guard said over the weekend.
The three Americans were aboard the 44-foot La Fitte sailing-vessel called Ocean Bound, which set off for San Diego but failed to make contact on April 6 when it was supposed to stop in Cabo San Lucas.
MEXICAN KIDNAPPERS TARGETING AMERICAN TOURISTS HAVE 'NO COADE' CURBING RUTHLESSNESS: EXPERT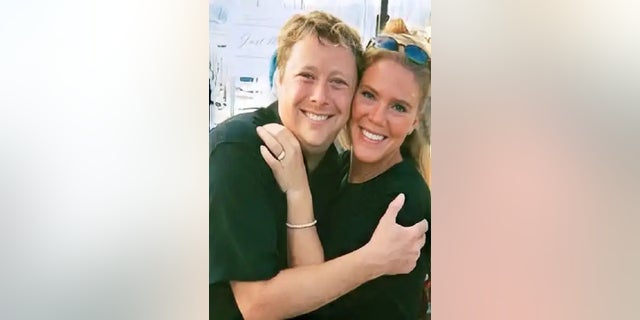 Kerry and Frank O'Brien, two of the missing individuals aboard the vessel Ocean Bound that was last contacted on April 4 as it passed Mazatlán, Mexico. (US Coast Guard)
Ellen Argall, mother of Pennsylvania native Kerry O'Brien, said her daughter has had a love of the water her whole life and told a local CBS News outlet that she is confident her daughter is safe.
"I just keep hoping and praying that I'll hear some good news. I want good news, not bad news," she reportedly said, adding that waiting for news was "pure agony."
"I'm trying to hold myself together," Argall added.
MEXICO RESORT SHOOTING LEAVES SEVEN DEAD, INCLUDING CHILD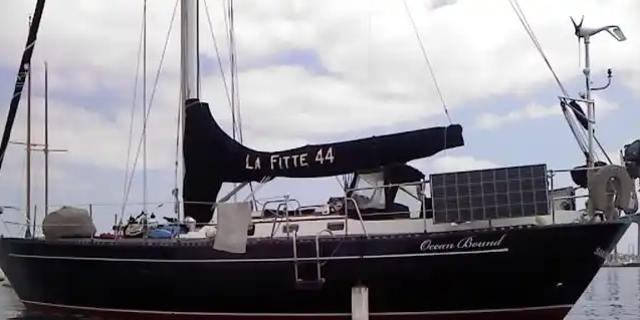 The 44-foot Le Fitte vessel Ocean Bound, which went missing after making last contact on April 4. (US Coast Guard)
The operation to locate the trio and their vessel is led by the District 11 Coast Guard, which covers California, Nevada, Utah and Arizona, as well as offshore waters of Mexico and Central America.
The Coast Guard said marinas in Baja California have also not reported seeing the vessel.
"Search and rescue coordinators have contacted marinas throughout Baja, Mexico, with negative sightings of the vessel," the Coast Guard explained on Saturday.
CALIFORNIA WOMAN KIDNAPPED IN MEXICO SEEN IN VIDEO FOOTAGE 'MOMENTS BEFORE' DISAPPEARANCE: FBI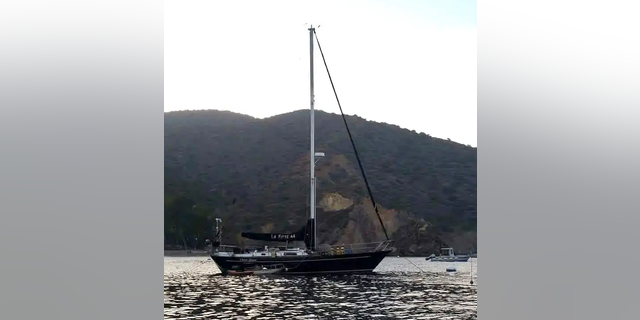 The 44-foot Le Fitte vessel Ocean Bound, which went missing after making last contact on April 4. (US Coast Guard)
"Urgent marine information broadcasts have been issued over VHF radio requesting all mariners to keep a lookout for the missing persons and vessel."
The Coast Guard asked for anyone with information to call the U.S. Coast Guard search and rescue coordination center at (510) 437-3701.
CLICK HERE TO GET THE FOX NEWS APP
Fox News Digital reached out to the USGC NorCal, but did not receive any reply by time of publication.
Fox News Digital's Caitlin McFall and the Associated Press contributed to this report.
Peter Aitken is a Fox News Digital reporter with a focus on national and global news.