close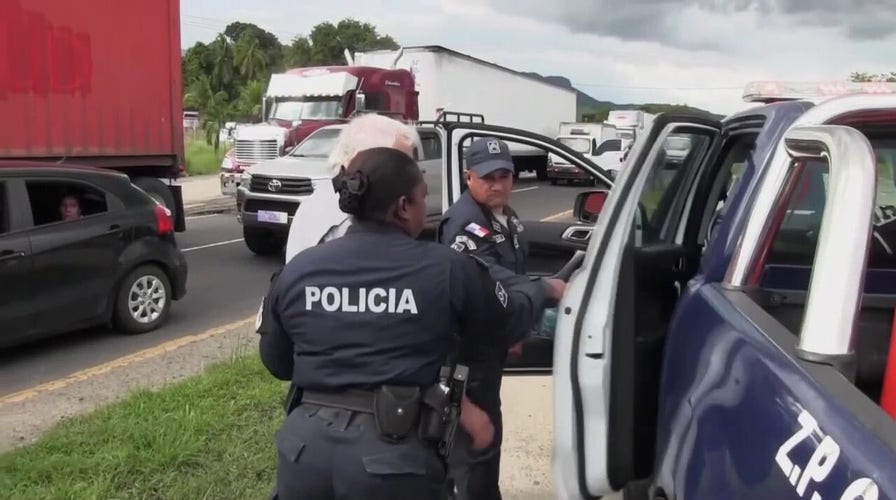 Video
Man arrested after shooting two protesters
Kenneth Darlington, 77, is arrested after shooting two environmental demonstrators at a protest blocking the road in Panama. (Credit: EPA-EFE/Shutterstock)
An irate American man has been arrested in Panama after he allegedly shot dead two environmental activists who were part of a group of protesters blocking a busy highway on Tuesday afternoon. The dramatic incident was captured on video and posted online.
Retired lawyer Kenneth Darlington, 77, was identified as the man featured in the shocking video. The incident unfolded after he got stuck in a traffic jam due to a blockade demonstrators had set up on the Pan-American Highway in Chame, about 50 miles west of Panama City, the country's capital, police said.
Darlington, who has gray hair and a beard and was wearing glasses, was captured on video walking up to the protesters, who were protesting a government mining contract that allows a Canadian company to resume extracting copper for at least the next 20 years.
PANAMA TO RAMP UP DEPORTATIONS AMID RECORD MIGRATION THROUGH TREACHEROUS DARIEN GAP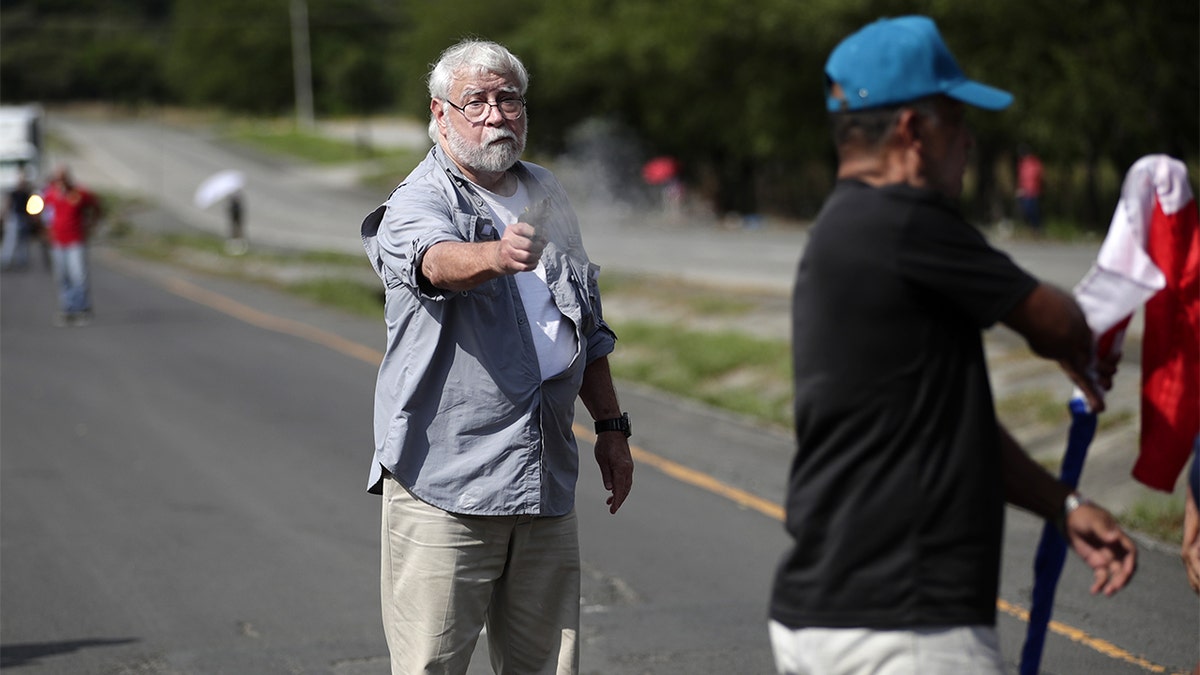 Kenneth Darlington, left, opens fire on a protester in Panama on Tuesday. (Photo by Bienvenido Velasco/EPA-EFE/Shutterstock)
Darlington can be seen exchanging words with demonstrators before pulling out a gun. He tries to move some of the items being used to block the road and begins waving the gun around, the footage shows.
Some protesters can be seen quarreling with the suspect before he lifts his right hand and apparently shoots one of the victims, who slumps to the ground while holding a flag. The suspect then opens fire again, striking another man in a black T-shirt, who can be seen staggering over to the side of the road where he falls down.
One of the victims died at the scene while another succumbed to his injuries later in hospital, Agence France-Presse reported. The victims were named as Abdiel Díaz and Iván Mendoza. One was an educator, and the other was the husband of an educator at a school in the San Carlos district, according to Newsroom Panama.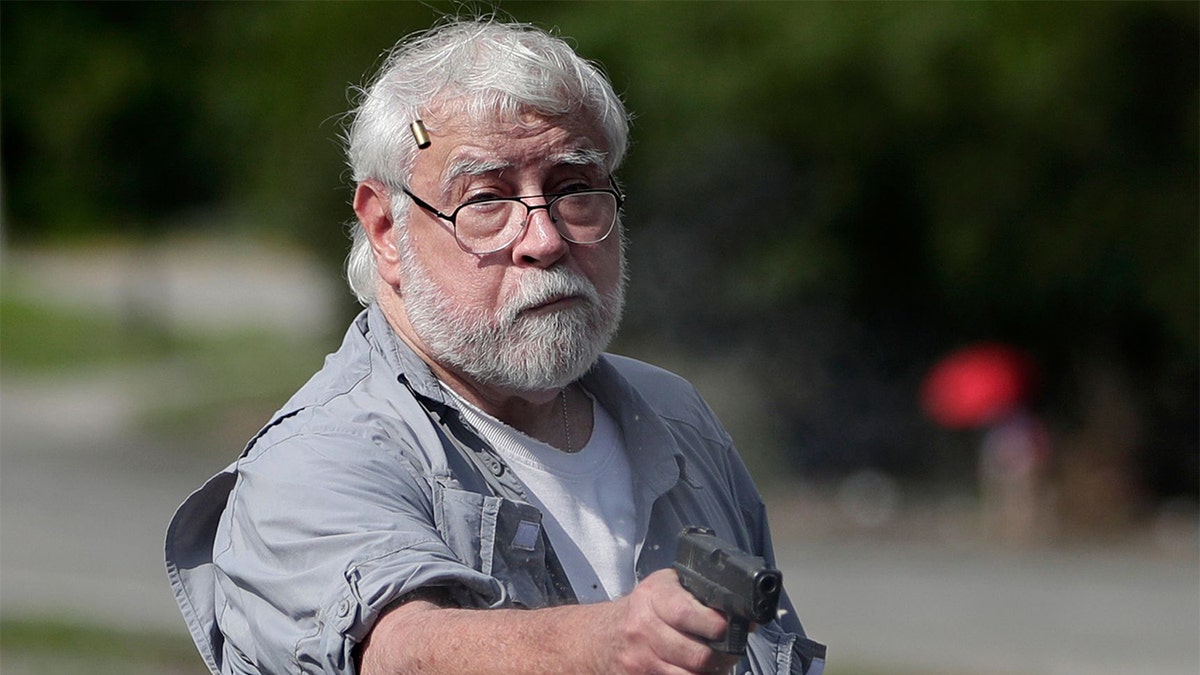 Kenneth Darlington, pictured, points a gun at a protester in Panama on Tuesday. Darlington allegedly shot and killed two protesters during a standoff with environmental protesters. (Photo by Bienvenido Velasco/EPA-EFE/Shutterstock)
PANAMA, COSTA RICA ANNOUNCE BUSING PLAN FOR DARIEN GAP MIGRANTS, LIKELY EXPEDITING THEIR TREK TO US BORDER
Darlington, a dual American and Panamanian citizen, appeared before a judge in the town of La Espiga on Wednesday afternoon and was remanded in custody, according to reports. If convicted, he could avoid jail time and instead be sentenced to house arrest due to his age, according to local media.
Images and video of the deadly shooting were captured by local press who were covering the protest, which is now in its third week. The roadblocks have caused up to $80 million in daily business losses and have shuttered schools nationwide for more than a week, according to local reports.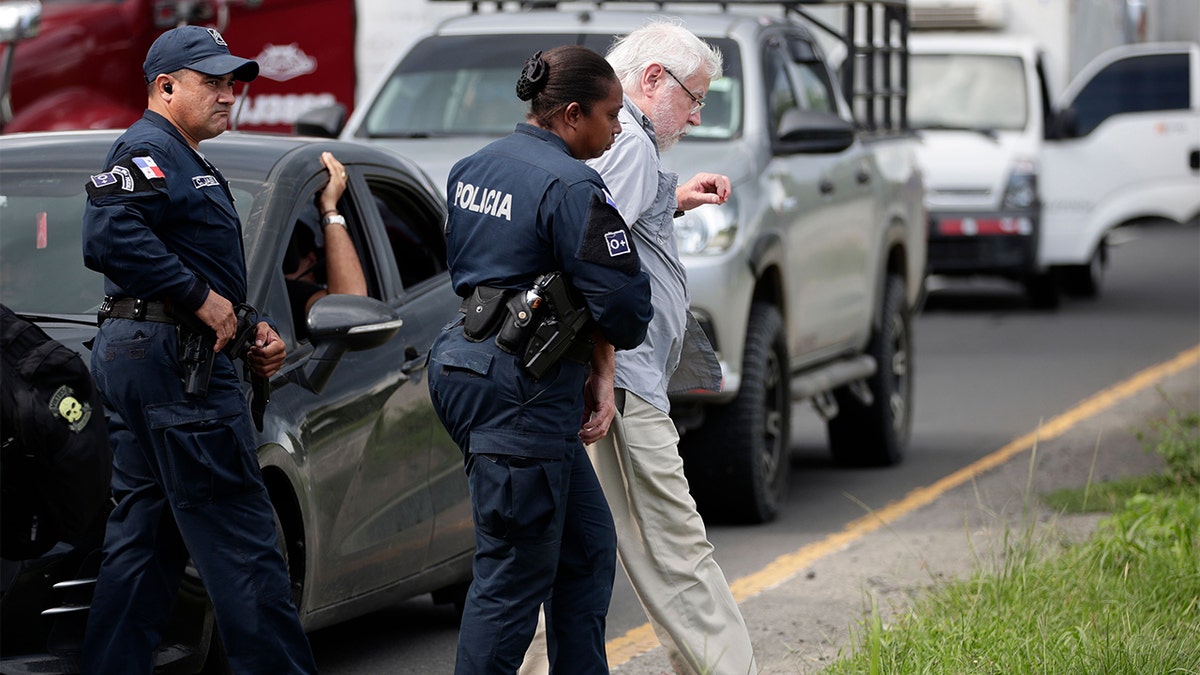 Kenneth Darlington is arrested after allegedly shooting two protesters on the Pan-American Highway in Chame, Panama, November 7, 2023. (Photo by Bienvenido Velasco/EPA-EFE/Shutterstock)
Some of the images from the scene showed people standing around the victims who were lying on the ground, while other photos showed Darlington being led into a police squad car. Police later shared a photo of Darlington handcuffed to a pipe.
CLICK HERE TO GET THE FOX NEWS APP
Panama President Laurentino Cortizo took to social media to send his condolences to the victims' families.
Cortizo wrote that such violence "has no place" in his nation's society.
The Pan-American Highway is nearly 19,000 miles long and is considered the world's largest motorable route. It stretches from Alaska to Argentina with a break in the Darién Gap.
Michael Dorgan is a writer for Fox News Digital and Fox Business.
You can send tips to [email protected] and follow him on Twitter @M_Dorgan.